Like the new light: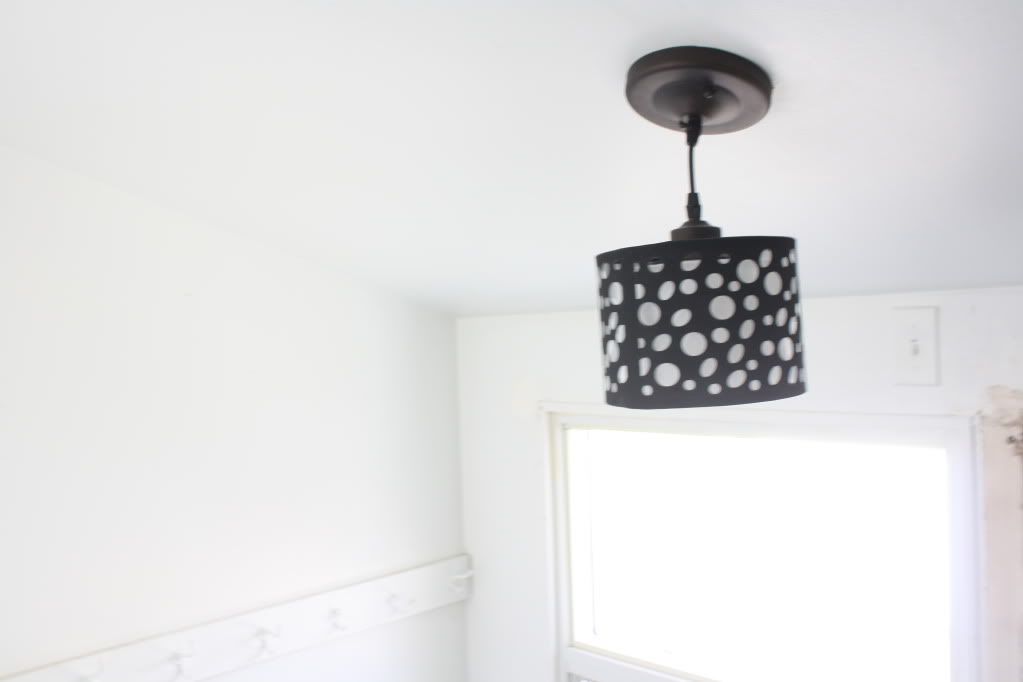 And, most luxuriously, the start of new floors: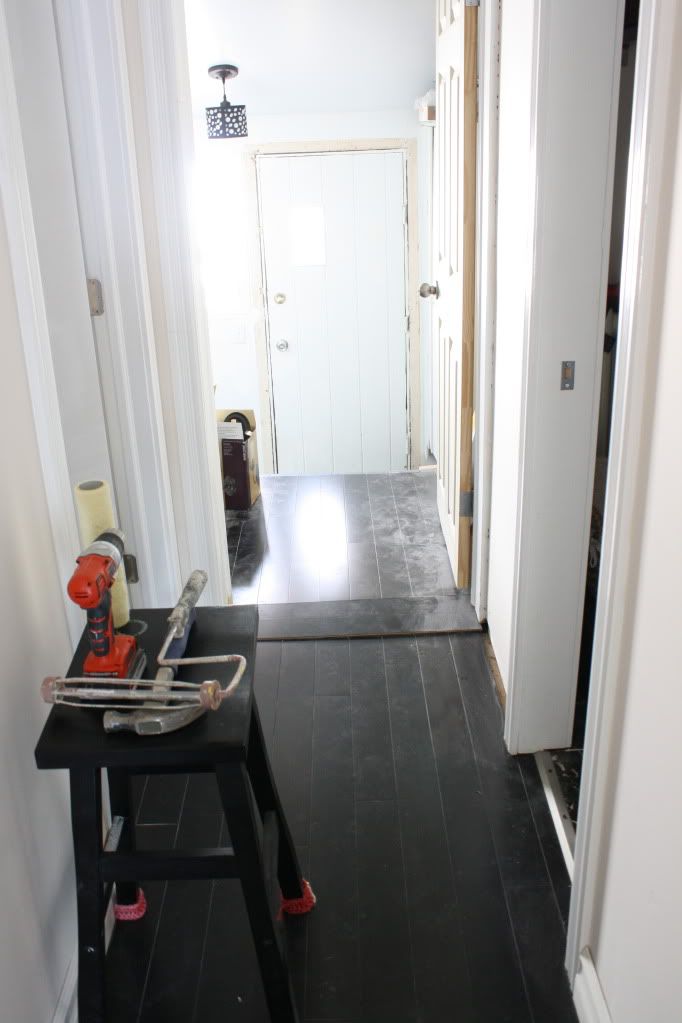 If slowly, we're getting there. I still have hours of sanding and mudding and painting ahead of me. This week, we'll be attempting a little more high gear: our downstairs friends are gone visiting for March Break and while they're exceedingly patient and accepting of our renovating ways, we don't want it to inconvenience them too much. It's my hope that, when they come back on Sunday, the changes will be noticable and welcomed.
Just looking at the work left to do makes me kind of tired.
-~*~-