As promised, after yesterday's teasing sneak peak…
It's a backsplash!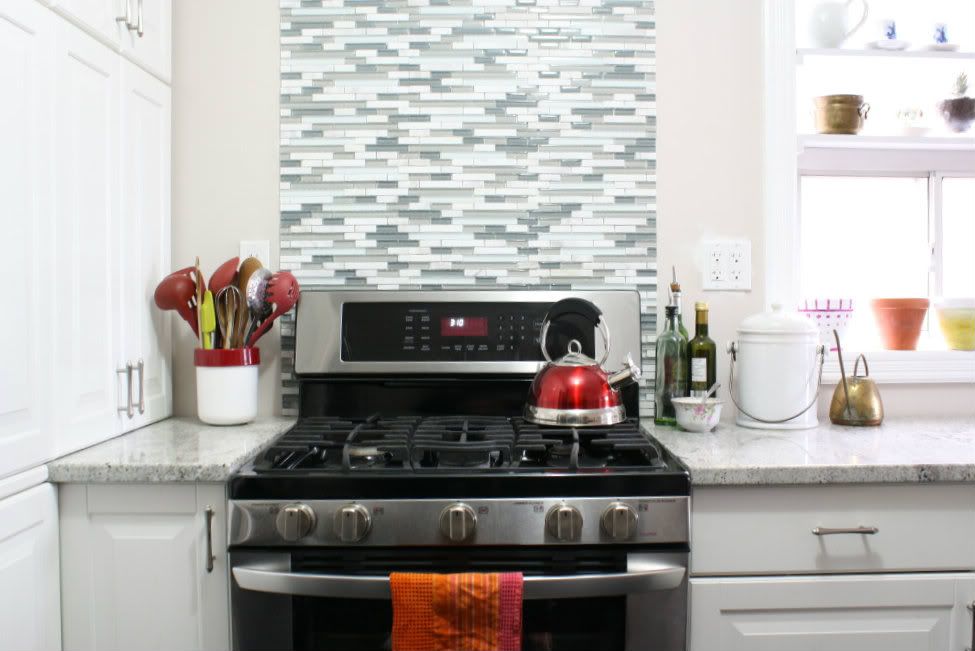 I have no idea how we managed to find such a perfect tile for our kitchen. If you'll remember from my post yesterday, we picked it on a whim on a trip to Rona for paint. We weren't expecting to even look at tile. We saw it; we bought it; it turned out perfectly. I love the subtle blue, the way it draws out the grey of our counter tops but lets the red of our kettle and utensils and the green of my olive oil bottles pop. It's colourful, but neutral at the same time in such a way that allows other colours to sing.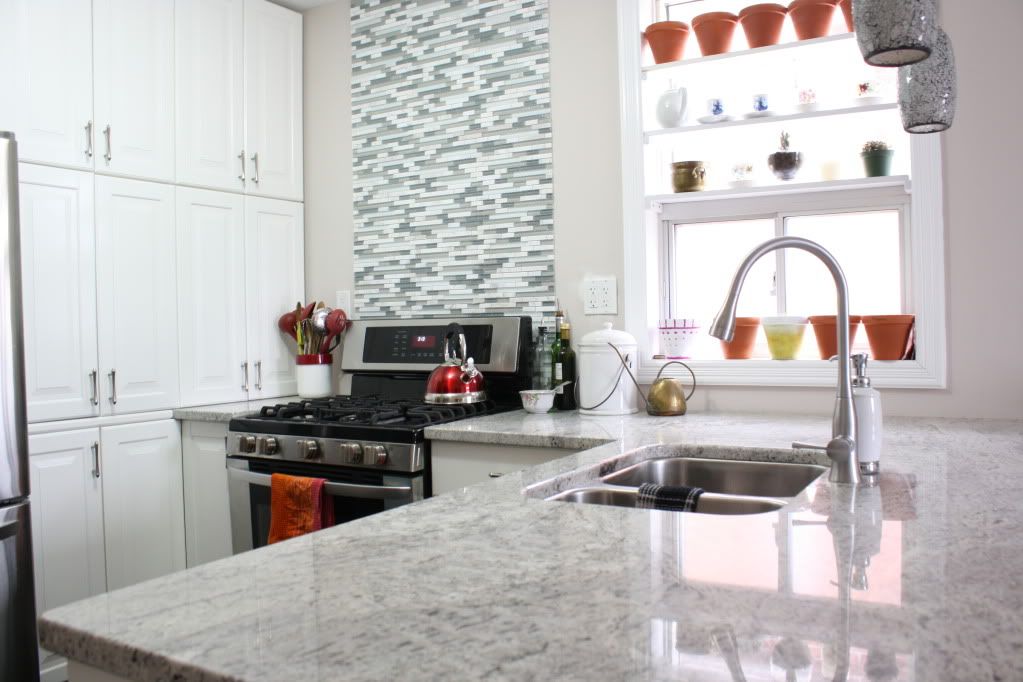 It's not finished yet: it needs to be grouted. But it changes the whole feel of the room. It makes it feel complete, purposeful even. It seems to tie together all the choices we've made and makes them make sense. The wall of pantry cupboards suddenly fits far better than they did when the wall above the stove was empty. It draws the eye right into the heart of the kitchen and focuses the space. Perhaps I give this wall of tile a little too much importance in my kitchen, but I love the effect; I just can't help it.
Oh, it's so pretty.
As with everything in our house, we did the tiling ourselves. Tomorrow, I'll share exactly how that went.
-~*~-