Happy Monday!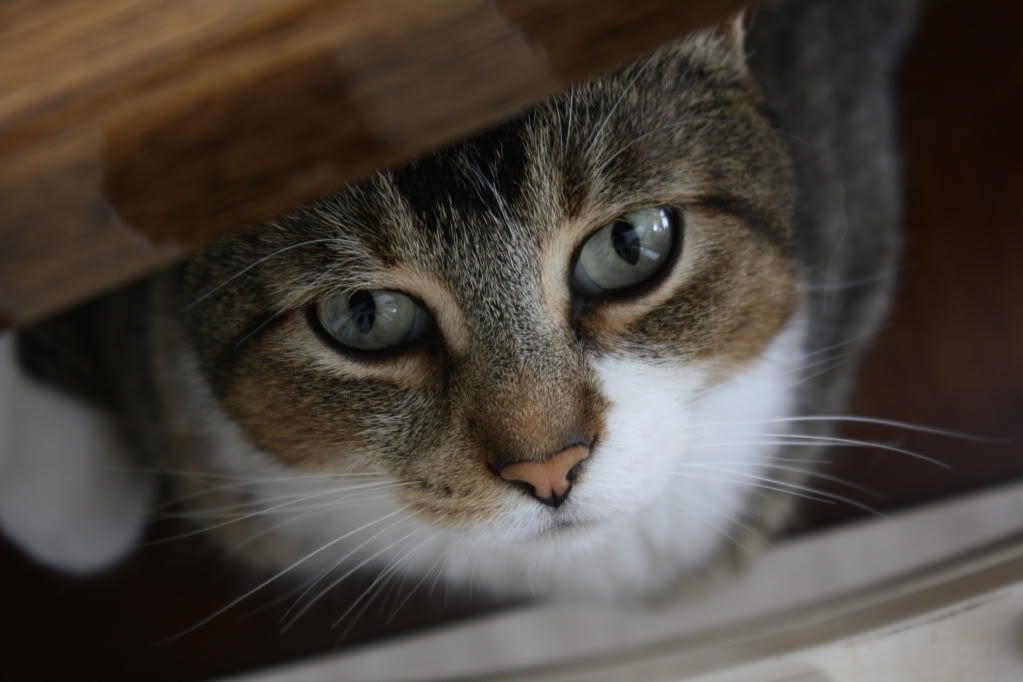 As planned, the Husband and I took one big step back from our mudroom project. It's not finished yet… we still need to source doors for the pantry cupboard, sand and paint the closet, add trim, tile the entry floors, carpet the stairs, and build our bench, shelf and coat racks. Lots to do. But right, now, it's functioning far more than it did before, so we've turned elsewhere, to another part of the house.
This requires some back story.
A few weeks ago, while at Rona – buying supplies for the mudroom – we stumbled across some tile on sale. Of course, that's not exactly unusual. Generally, home improvement stores always have one or two different styles of tile on sale. But this time… this time it was actually something we liked. We trundled home with a case and a half after convincing the flooring guy to let us buy a few feet by the sheet instead of by the box.
In the car, as we headed home, I looked at the Husband and said, "I'm nervous about this."
"Why?"
"Usually, when we buy something for the house, we hem and haw over it for at least half an hour. We check out all our options. We research. We just bought tile, tile that will go onto our kitchen wall permanently in a matter of 10 minutes. I'm sure, sure we just made a mistake."
Even worse?
Because we'd convinced the sales person to let us take some of the tile out of the box, 1/3 of the tiles were non-returnable. We'd made a mistake that we couldn't fix.
We got home. I picked up one of the tiles and held it up against the wall. The sigh of relief reverberated around our tiny little house. They were perfect. Absolutely, positively perfect.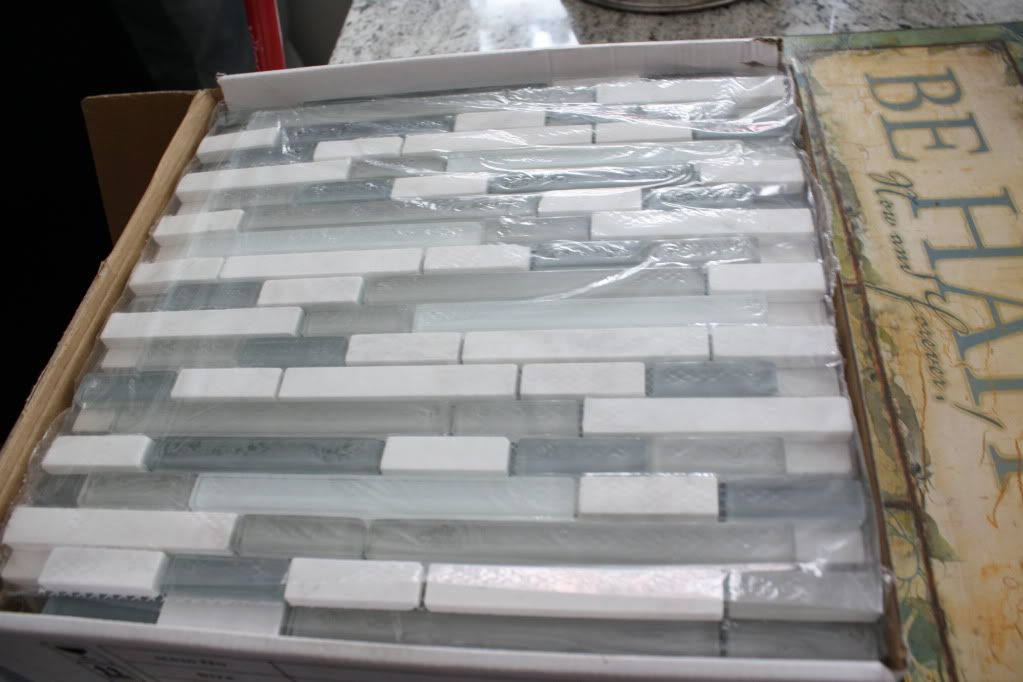 Would you agree?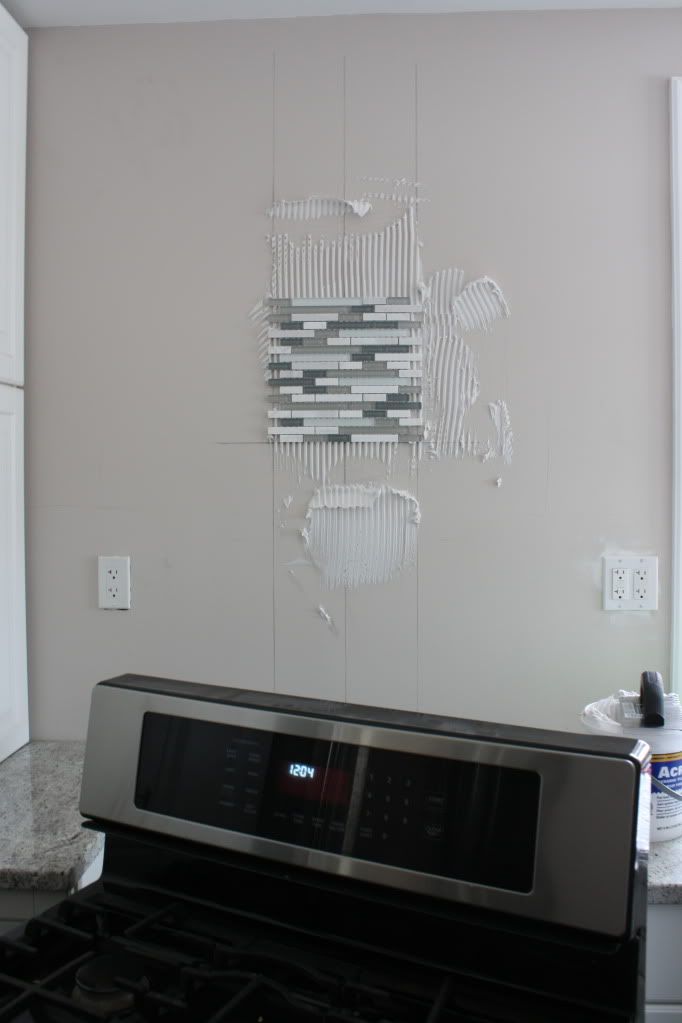 This is a three part series. Come back tomorrow for the reveal* – since I know that's what you're all really interested in anyway – and Wednesday for the process. I promise… this tile did not disappoint!
* -ish. We're not that quick… it still needs to be grouted!