I had big plans for this weekend. I was going to turn our back mudroom into something beautiful. On Friday, I outlined my basic plan. By the time I got home, the Husband was already out back, cleaning up our piles of paint cans and taking our tools back to the garage. As we talked, the project became bigger, more complicated. As we talked, I could see the mudroom taking shape, becoming polished, finding its place in our home.
Too bad just talking about what needs to be done doesn't result in a finished project.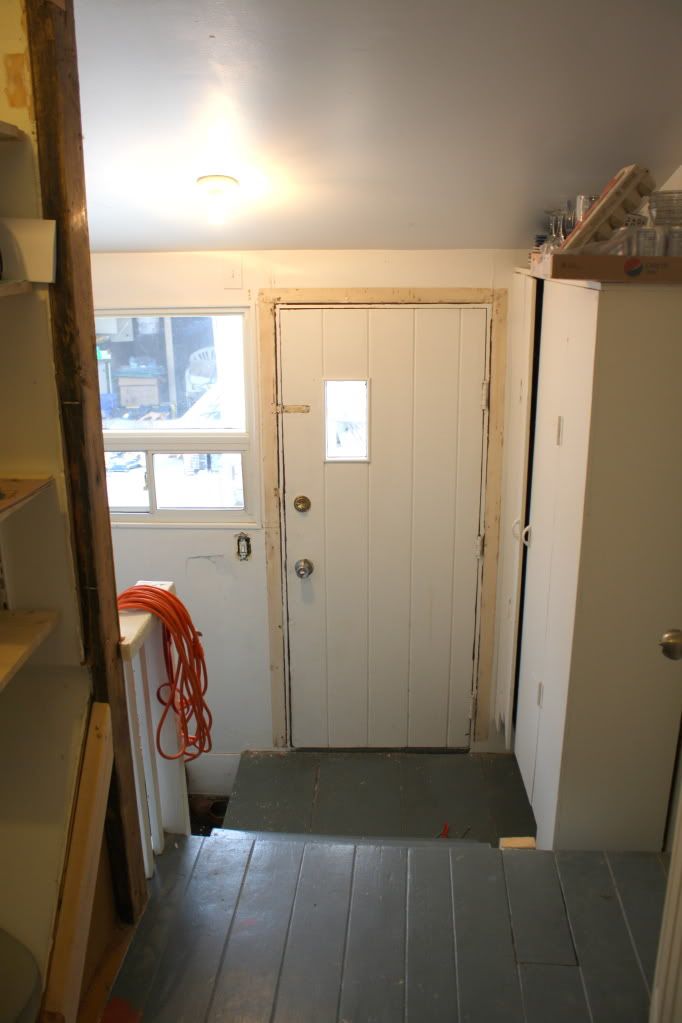 From there, frustration piled on frustration. The Restore didn't have any of the cabinets we needed for our pantry, our trip to the hardware stores took forever, and I came home to what felt like hours and hours of sanding.
And not much else.
Our mudroom looks about the same as it did when we started. There's a little more spackle and there's the beginning of a beautiful floor. But right now, it's standing in as a beautiful example of how frustrating renovating can be. It doesn't always go smoothly. A couple hours doesn't always lead to beautiful results.
I wish.
As I took my before pictures, I realized how ugly this space actually is. Does this happen to everyone? The more time I have lived with this space, the less and less terrible it seemed. But looking at it through the lens of my camera revealed the undeniable truth: this space isn't just rough around the edges. It's rough around the middle too.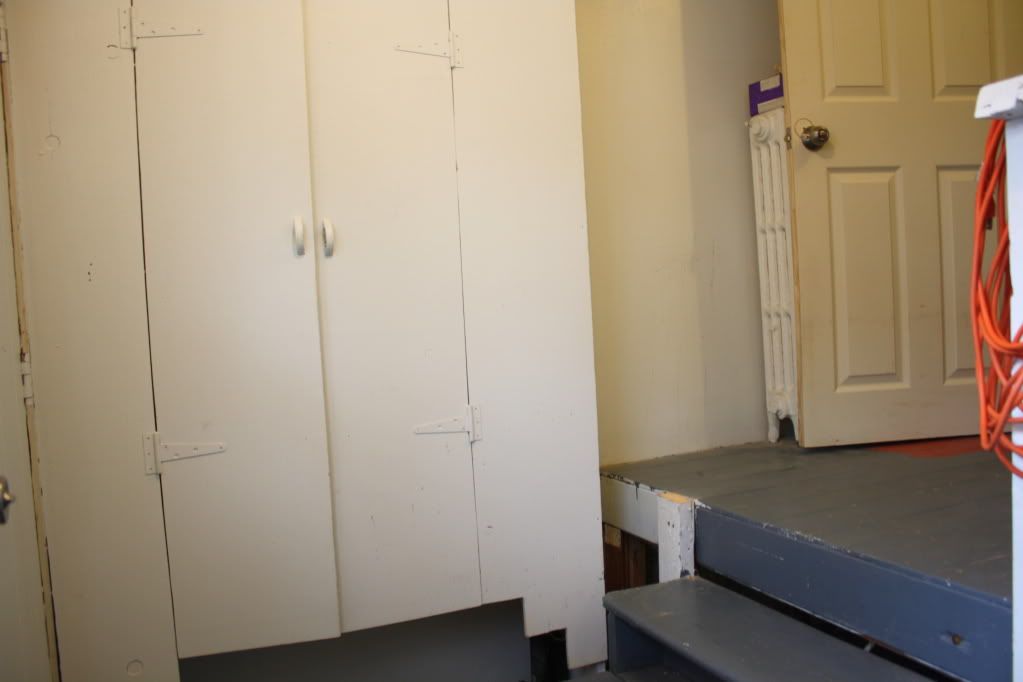 I know what this space can be. But right now? It's just a lean-to on the back of the house, the room through which we walk every day with our eyes closed. Despite a full day of trying to better it, it's still the room through which we walk with our eyes closed, but now it's also dusty, full of a fine layer of drywall dust. Quadrant by quadrant, section by section, we will make progress.
For now, it's hard to see.
-~*~-