One

Approximately a month ago, the husband and I bought a brick of tofu. Bought it and ignored it. Can you believe how long these things stay fresh in your fridge? This week, the expiry date started to loom a little too close for comfort. Last night, the day before it expired, that block of soy curd stuff finally ended up in a frying pan.
Why is this such a big deal?
Because I've never made tofu before. Yes, I've had it. In pad thai. In miso soup. But to actually cook with it? And make a main course with that weird block of white stuff?
Never.
Until last night, when this happened.
Admittedly, it looked nothing like that. I think the soy sauce I used (courtesy of J and D, after I discovered a lack of soy sauce in my fridge and subsequently went into a panic at the thought of my tofu expiring) may have been darker than this and I don't even know what tamari is, so obviously, it was lacking. And, while I mixed our salad, the sauce definitely got significantly over cooked. In fact, my tofu looked down right unappetizing. As I placed the plate in front of the husband and my brother-in-law, who dropped in for a short visit while in town, I promised that, if it was terrible, we'd call the pizza guy right away.
Surprise surprise. Not only edible, but also tasty!
Two

I know this winter has been mostly fake (Where are our snow storms? Where's the mounds of dirty snow?) but I think the spring-like weather lately has been making me long for spring all the more. And I don't mean this fake spring. I mean a real, time-to-get-dirty-in-the-garden-and-plant-stuff kind of spring. I'm itching to get our garden going.
Remember last year's?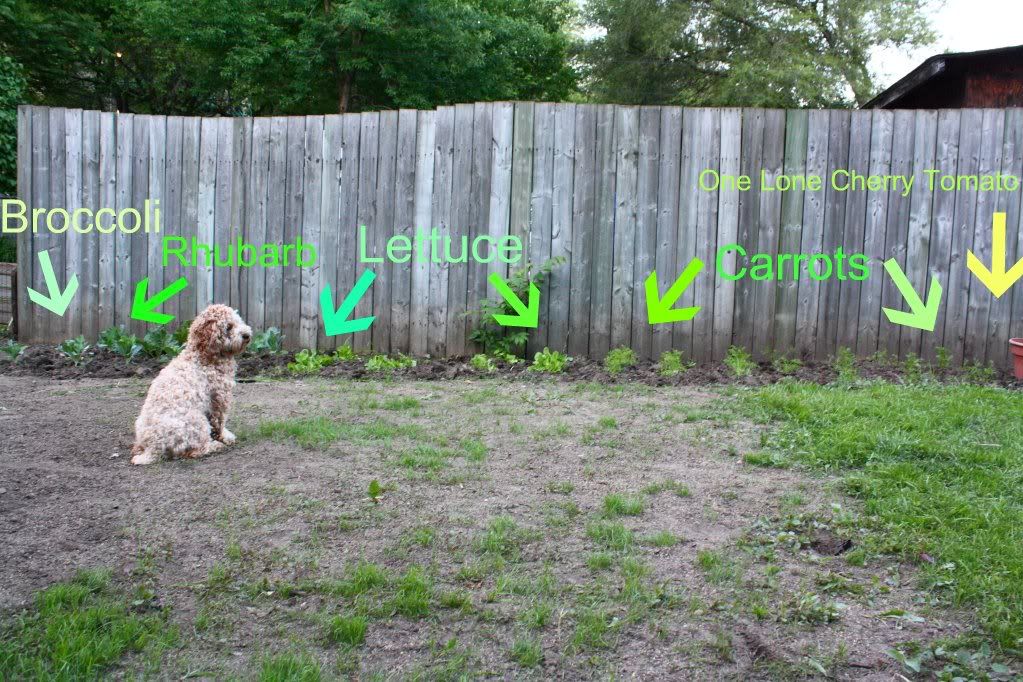 It was pretty small, and we were pretty busy. It ended up over run with weeds way more times than I can count. I was a little surprised that we got what we did out of it.
This year though? This year we're going big. I'll have way more time to garden, hopefully. And, I'll have help! Our downstairs-friend and provider-of-soy-sauce, J is similarly itching to get outside. We've got mega-gardening plans, and I can't wait to start getting on them.
Three

Meanwhile, indoors. I'm plotting way to bring that garden inside. Kitchen herbs. Cacti. Anything green I can manage. Like this:
Do you have indoor plants?