I don't get my hair done that often. I might be the only girl in the world who doesn't actually find the process particularly relaxing. In fact, I'll admit it: it's kind of stressful, uncomfortable.
The stress of picking what you want to do with your hair.
The stress of reassuring the hair stylist that you'll be happy with that drastic change you say you want.
The stress of the reaction when they're all done.
Also, I hate those gowns designed to save you from the hair. I know; it's absolutely required if I don't want to itch for the next two days from hair going everywhere. But my hands are trapped. I can't drink the beverage they give because I'll get hair in it. My bangs tickle my nose and I can't move them because my hands are stuck under the gown and besides, they'll just fall back in my face two seconds later anyway.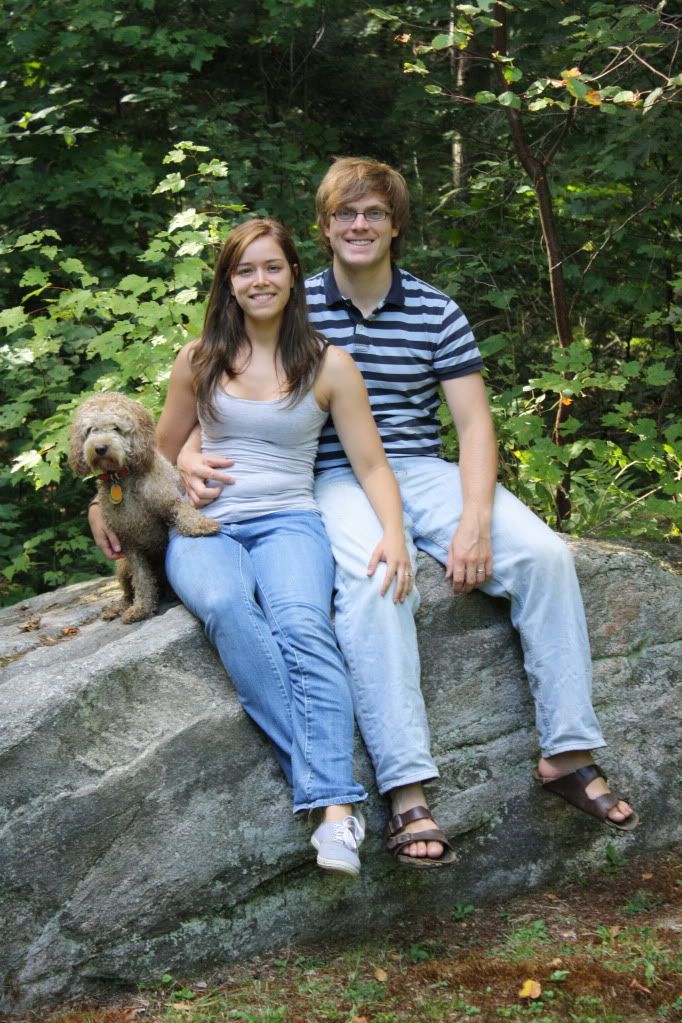 But, did I call her up and request an appointment?
Nope.
My mom helped me colour my roots with dye out of a box on our family vacation, so with my silver strands hidden, I continued to let it grow.
For another five months.
By the Blogger Meetup a couple weeks ago, my hair length was pretty well close to my waist, the ends were split, pony tails were out of the question unless I really wanted to rock the white streak look and all that hair was getting in my way.
It was definitely time for a change.
This totally fit the bill.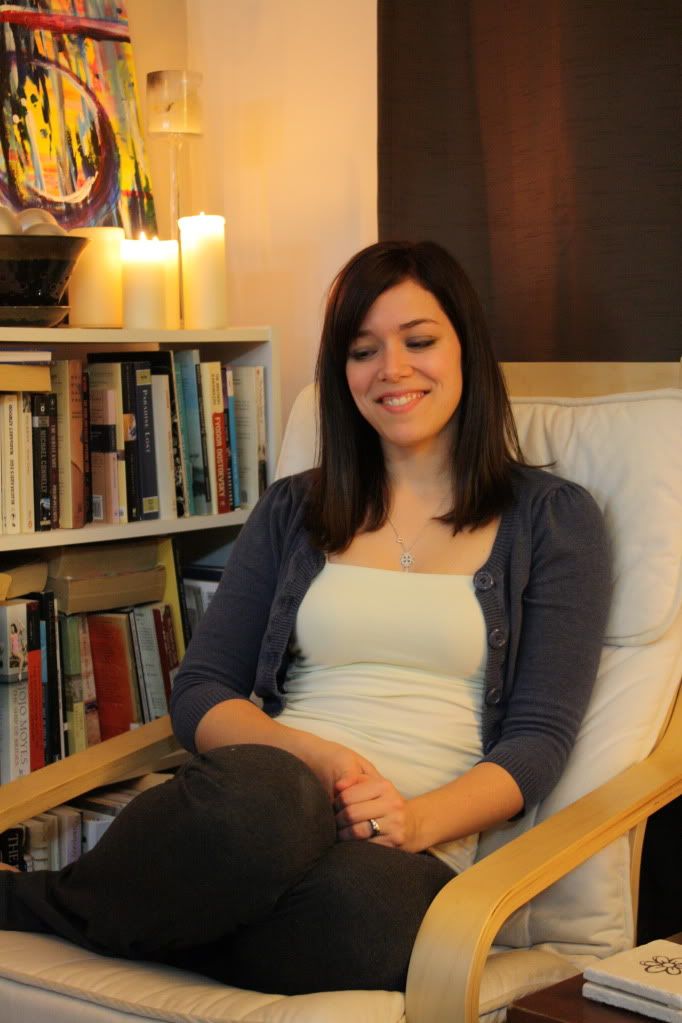 Short. Dark. Lots of red. The perfect swoopy bangs.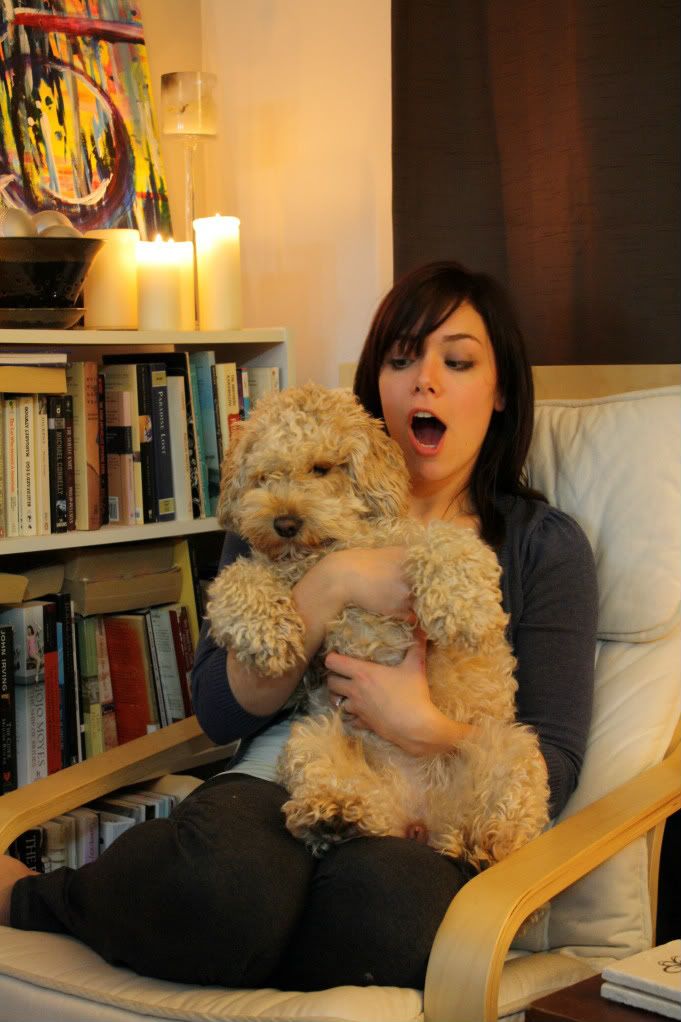 Mocha may or may not have been a willing prop in this photo shoot which I have to thank the Husband for.
She also needs a hair cut.