I had big plans for this weekend. It was going to be productive and, by the time we went to bed on Sunday evening, the house was going to be spotless. I was going to:
Finish the back part of my reupholstery project, which would only leave the cushion to finish.
Rearrange the living room.
Sweep and swiffer our bamboo.
Fold laundry.
Make bread.
None of that happened.
However, this happened: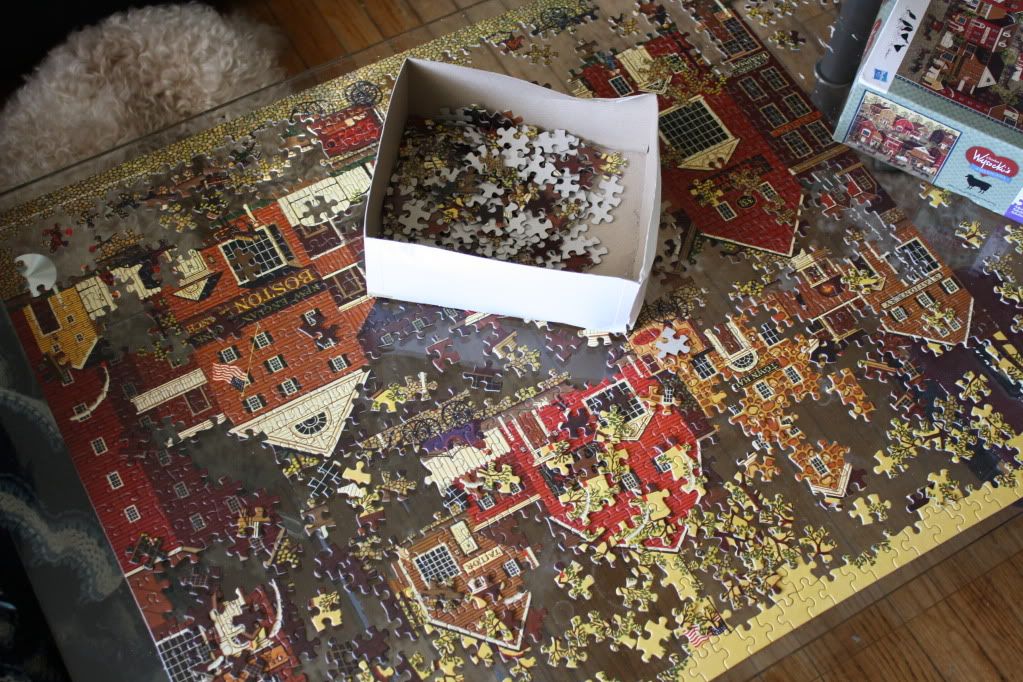 (Can you spot the Mocha?)
I'll be better, I promise.
As soon as I get this puzzle finished.
I hope your weekend involved more than a puzzle of houses and yellow sky.