This post is, in a way, a huge thank you.
A few days ago, I posted about our search for a specific style of stool. So many of you had such good suggestions as to where to look. And, thanks to your suggestions, we are now no longer stool-less!
Oh, happy day.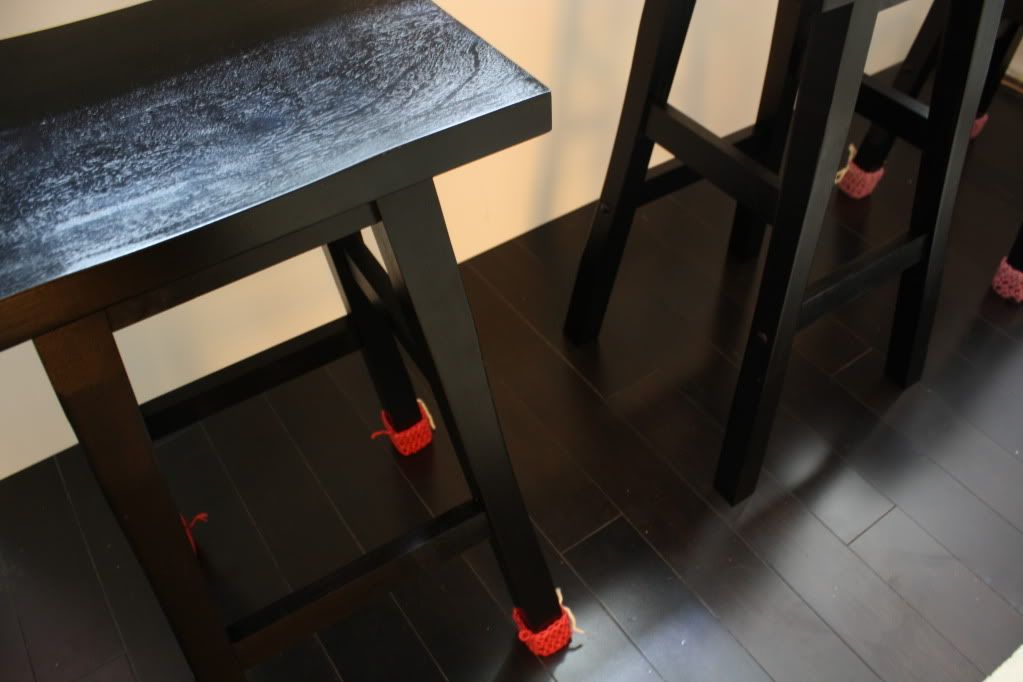 The day after I wrote the post last week, and as all your suggestions were coming in, the Canadian Tire flyer landed on our front porch. Usually, I leave it there. If you leave one sitting on your front porch, they won't add to the pile next week. I'll admit it: I hate flyers. They come in, we might read them, might not, and then they just hang around.
I'd rather they hang around on the front porch.
On Friday, they made it inside. The husband flipped through, pointed out the item of interest and, on Sunday, we stopped by Canadian Tire and picked up three of these 'shinto' stools in espresso.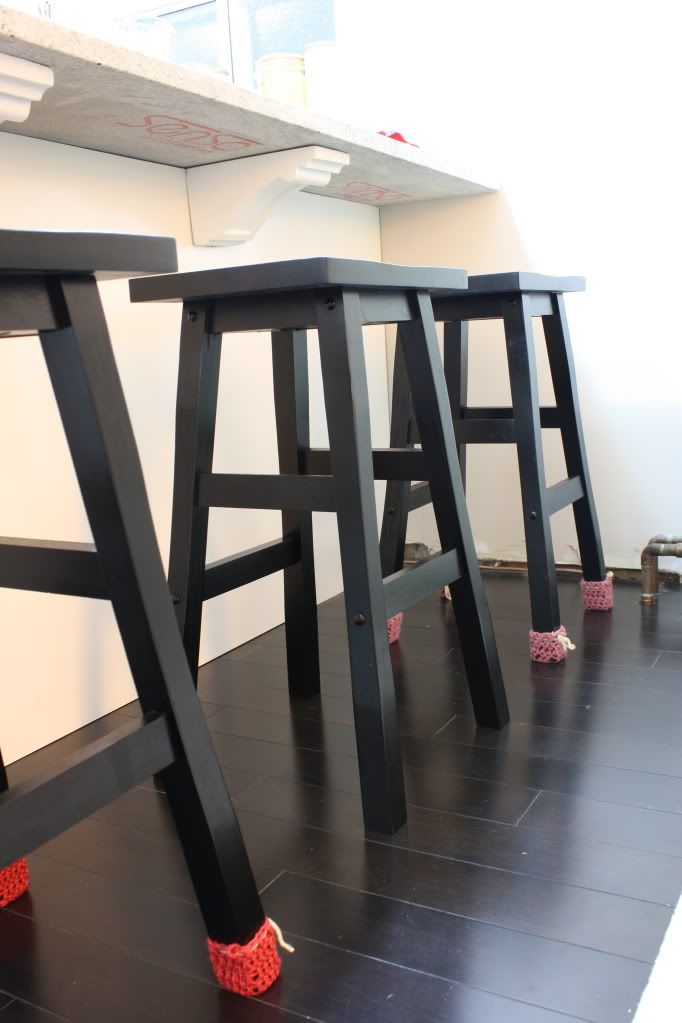 I ate breakfast sitting on one this morning.
It was divine.
At least, as divine sitting on a stool can possible be.
I may yet paint them, or refinish them in some way, but I'm very pleased with how dark they are. They match the floor nearly perfectly and don't seem out of place or in any way imperfect.
The sweetest part of all this? We won the budget game! Remember, we were willing to spend around $50, and that seemed to be the lowest going rate per chair for this style of stool. These stools? $29.99 before tax each! We walked out of Canadian Tire with 3 stools (and a little tupperware bin) for just over $100.
Thank you to everyone for your suggestions on where to find these for cheap! Your helpfulness and feedback is exactly why I love to blog. Thank you, thank you, thank you!
(Yup, I know, I have one more set of booties to make! For now, we don't sit on that middle chair… in fact, it's sitting on the rug right now. I don't trust it's sharp edges anywhere near our already-scuffed bamboo floor!)