The idea was mine, but this one was all the Husband's project. I had not a hand in it. I didn't even help with a single rub with sandpaper or swipe with the paint brush. This one is all him.
Except for the idea. I can lay claim to that. To say what I was inspired by is difficult. Did I encounter this style at some point in my childhood? Is it the memory of my sister-in-law's table resurfacing? Did I absorb the style from the hours and hours I've spent wandering 'round the maze of Pinterest? Or is it just one of those common-knowledge things?
Either way, under my direction, the Husband pulled this off.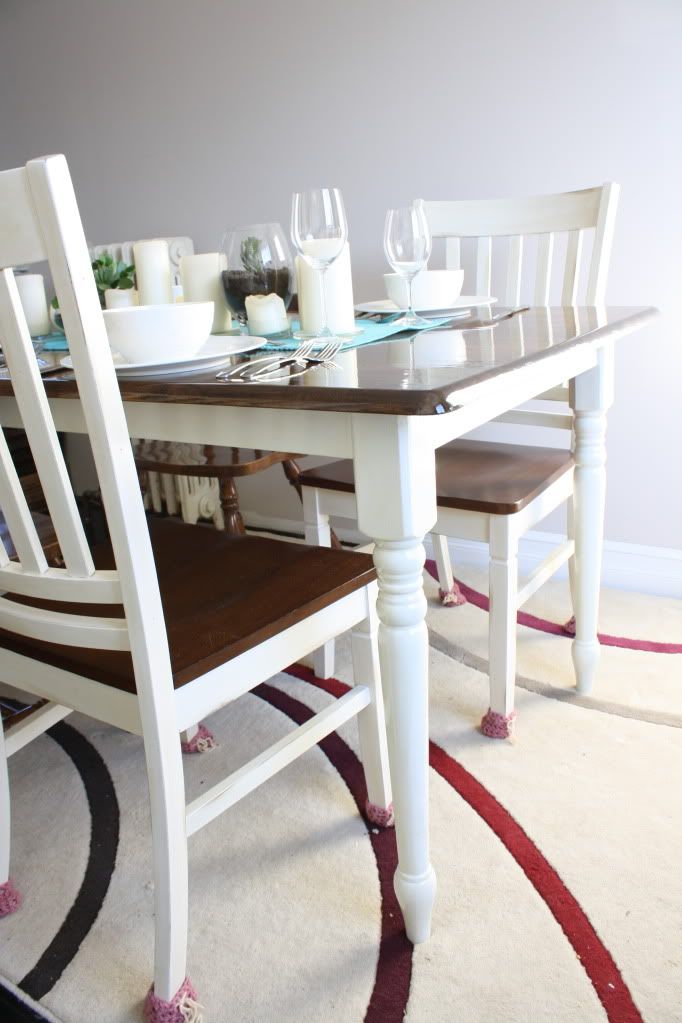 Beautiful, isn't it?
Of course, you need a refresher. This is what our dining table used to look like.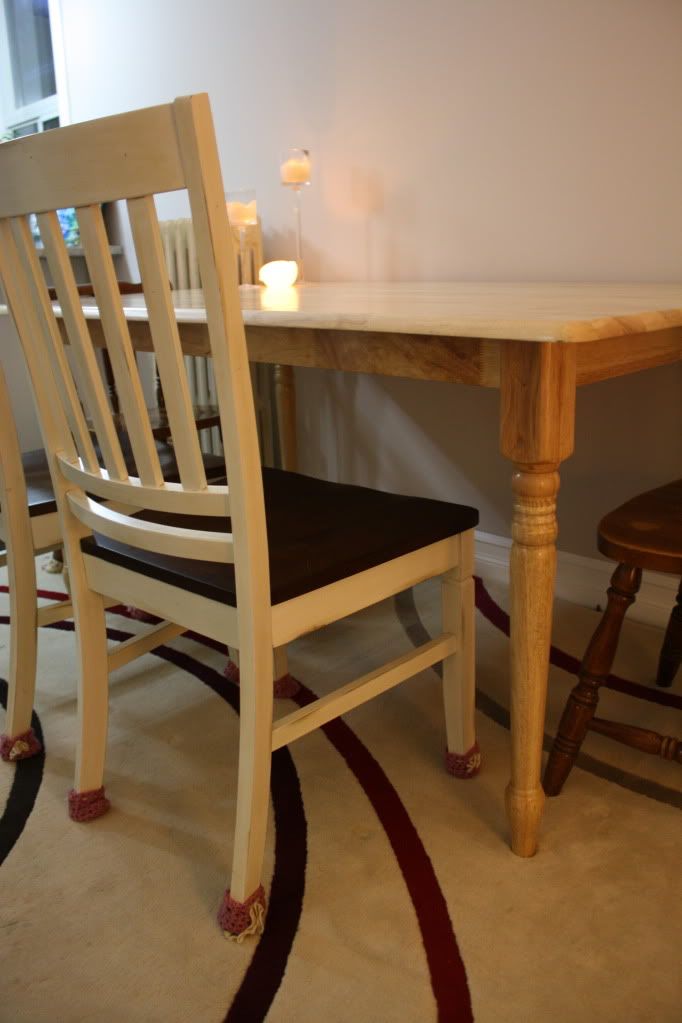 Simple, natural, pale wood. When we first saw it at the Sears outlet, I envisioned exactly what the Husband turned it into. Gorgeous dark wood, contrasted sharply by the white legs that allow the detailing to shine.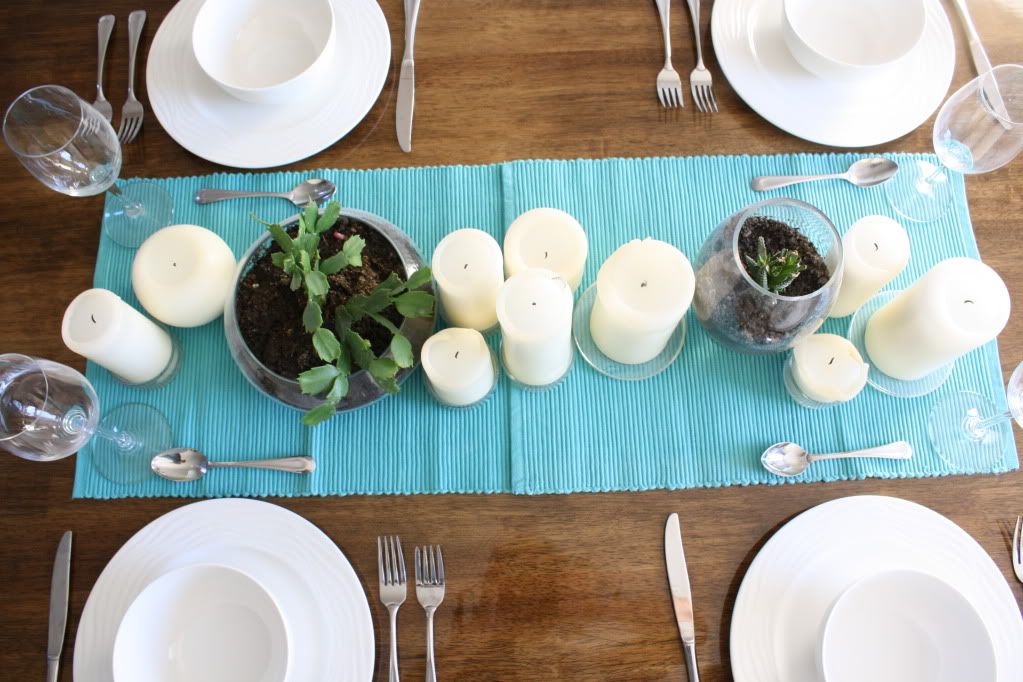 He chose the perfect stain – Chocolate, I believe it was called – that doesn't quite match the seats of our white chairs. They're a little redder. But, surprisingly, together, the difference is negligible, hardly noticeably. In fact, I think the greyer tone of the table top makes the chairs appear a touch less red.
I couldn't resist setting the table, even though we had no reason to. Our white dishes look beautiful against the natural grain of the wood.
Of course, we're not quite done, but the Husband is already well on his way to getting another part of this project out of the way.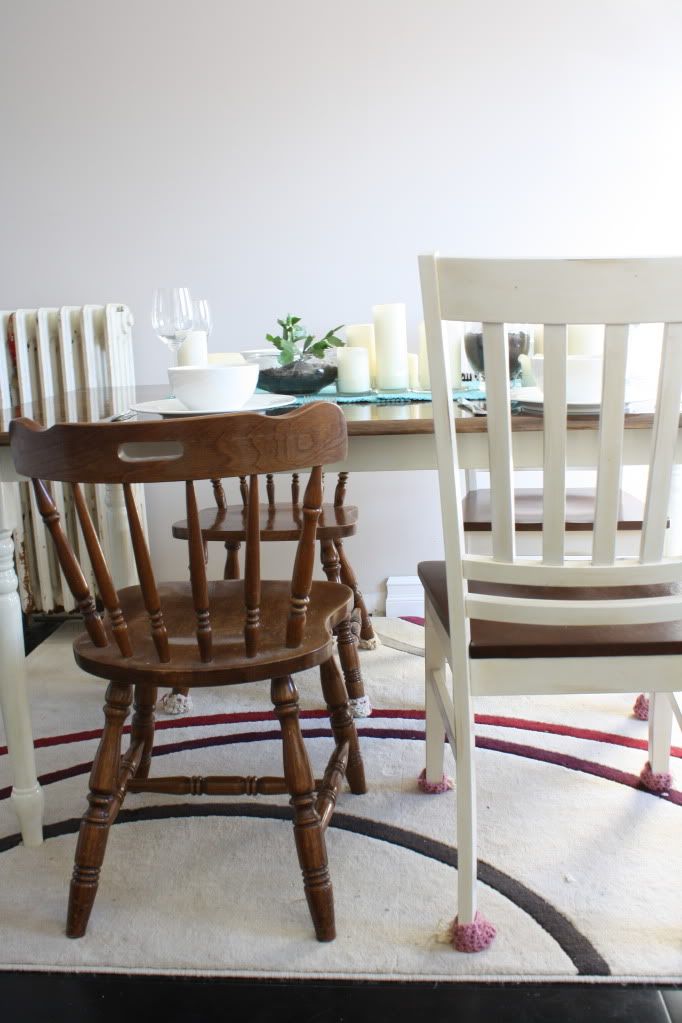 The smaller set of chairs needs to match. The Husband is grateful that we're painting the spindles instead of staining them, but none-the-less, this step in the project will be a big one. Last night, as we 'watched' (ie, listened, since we were both so absorbed in our individual projects) Predator and Team America, he pulled out the sand paper and started at it.
Our home feels good with the 'new' table. Warmer, more tied together, I think.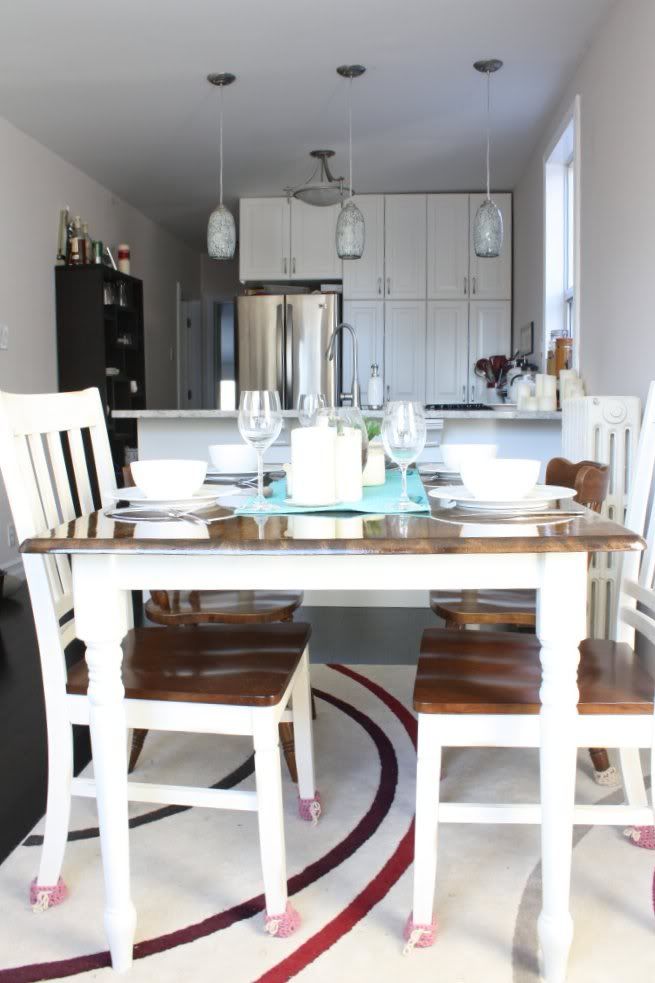 Our favourite part of the table? The Husband and I would likely agree… we love the shine! Varathane is an amazing thing.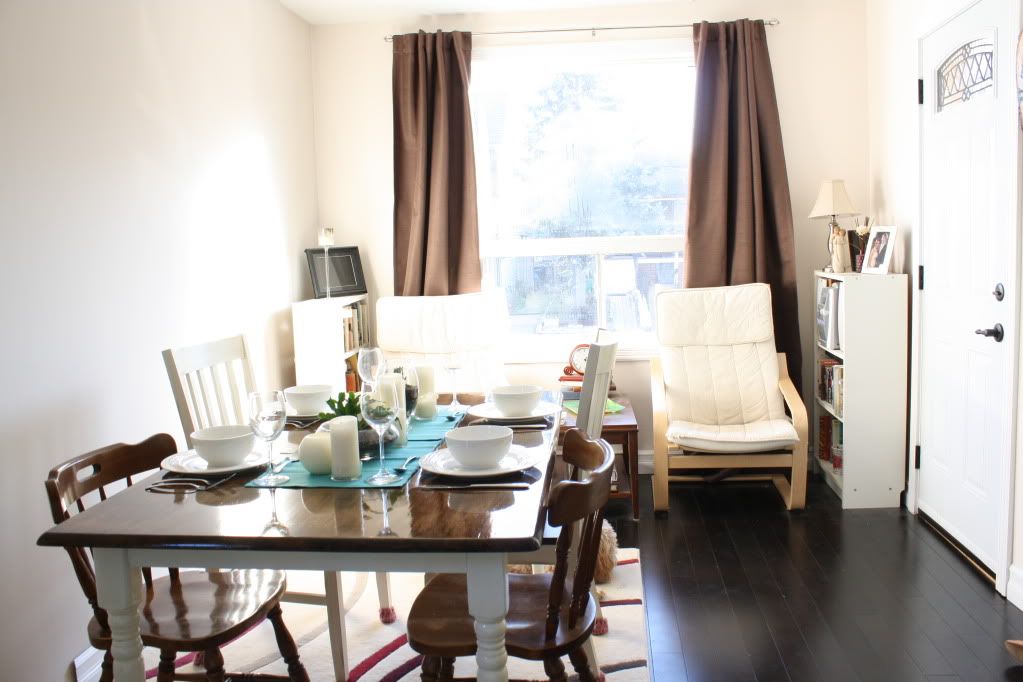 Who wants a tutorial? Anyone can do this, to any table, believe me! I'm sure I can pull a how-to out of my sleeve and my Husband's mind. Come back tomorrow to see how he pulled this off.
This post has been linked up!