This Dusty House has made the jump!
If you've visited us at any time since about… 3:00 yesterday afternoon, there are a couple things you may have noticed.
The blog looks a little different.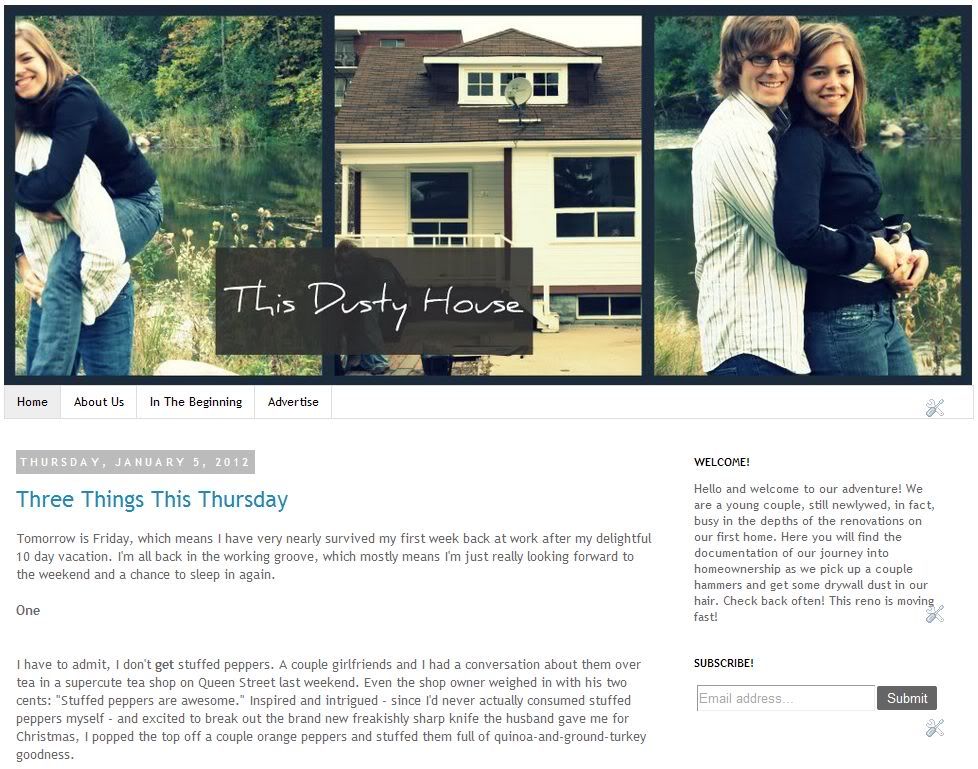 But not too much. Not yet. We're working on that but I, stubbornly, don't want to hire a proper blog designer, especially since I'm far from a professional blogger and don't feel like I can justify spending money on something that could be a free hobby.
Unfortunately, my skills may not be up to a beautiful redesign. But for now, I'm enjoying the slightly more streamlined look.
We've got a domain!


I know I just said that I can't justify spending money on the blog, but when it's $10 for a whole year, combined with a little free hosting from a generous techy brother… I can accept it. So, from now on, our blog has a new home here, at www.thisdustyhouse.com. Once we stopped trying to fight with moving to WordPress, I'm amazed how easy the move went.
You shouldn't see any change. If you go to the old address, you probably won't even notice when you're redirected here. If you link here, you might want to update the link, but there's no crucial need. So, really, all in all, there's no change… I'm just super excited about it!
I hope you all have a delightful weekend. Come back on Monday — I hope to have a gorgeous reveal of a project we've been secretly working on for the past two weeks.