We woke up Saturday morning to the most crisp frost I've ever experienced. I walked out across my in-law's lawn to the creek at the bottom of the hill and stood with my thin shoes freezing to the stones on the edge of the water. A delicate, cold lace covered the world.
This is fall, 4 weeks late.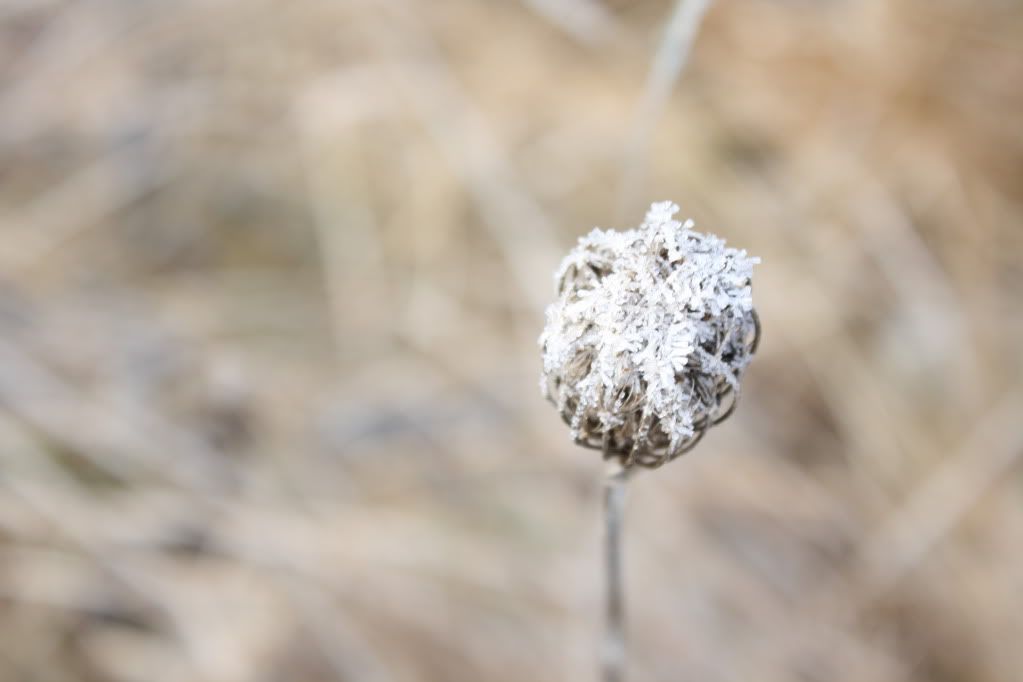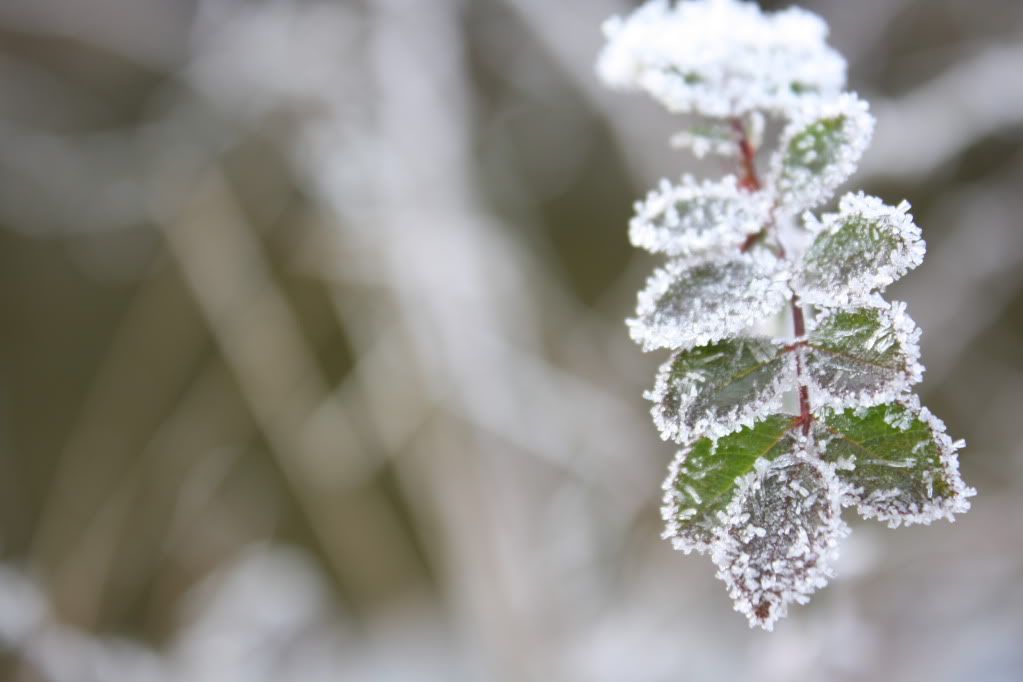 I spent the weekend with my camera in hand at our first family Christmas of the season. It was a busy weekend with plenty of catching up, good food, laughter, family. But, from the whole day, these photos are my favourite, containing the memory of a stolen quiet moment of contentment and the promise of a winter to come.