We're not so good with Christmas trees. Yes, we have one. We pulled it out a couple weeks ago while cleaning out the garage and kind of half-heartedly set it up. With a dog and a cat who love to work together to ruin all our pretty things, the collection of ornaments we purchased last year was lucky to make it through their first Christmas. Most are missing their hooks, the sparkle has been ripped off, teeth have punctured the cheap plastic of a few.
Last week, the husband threw a tennis ball for Mocha right through one of the ornaments. Another red one bites the dust. Our tree already looks sickly, pathetic. I fail at decorating.
I can, however, do a bowl of barely survived bulbs.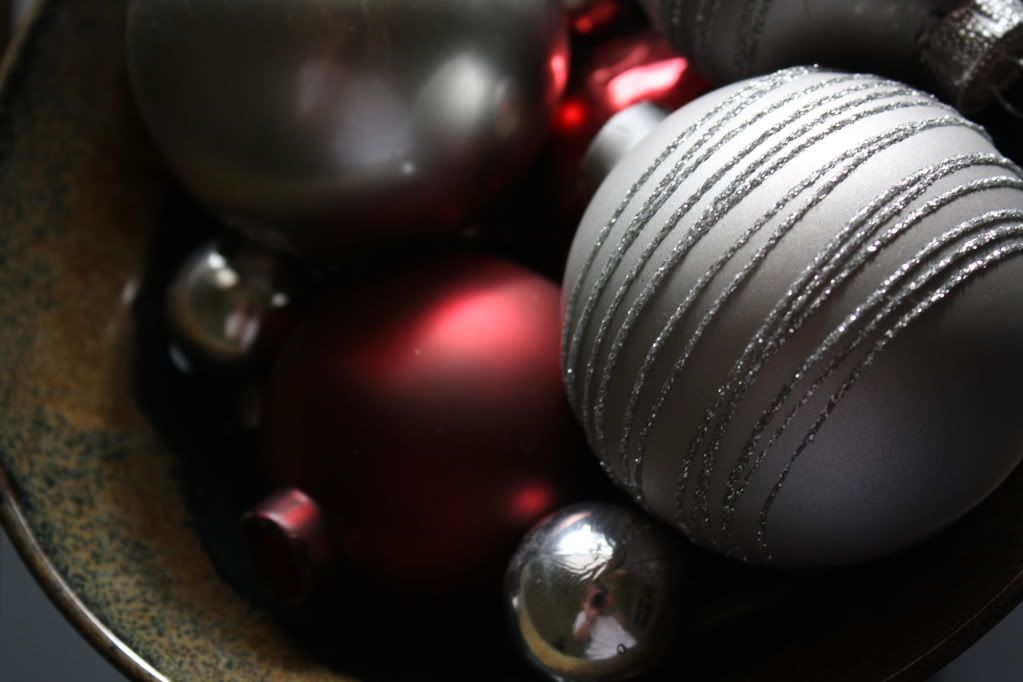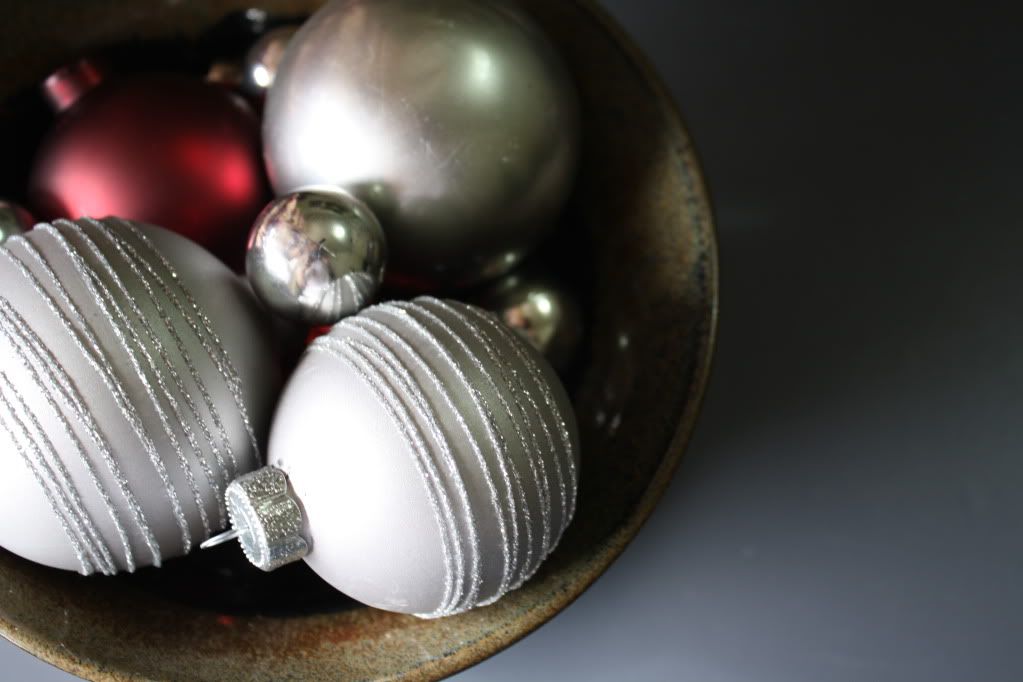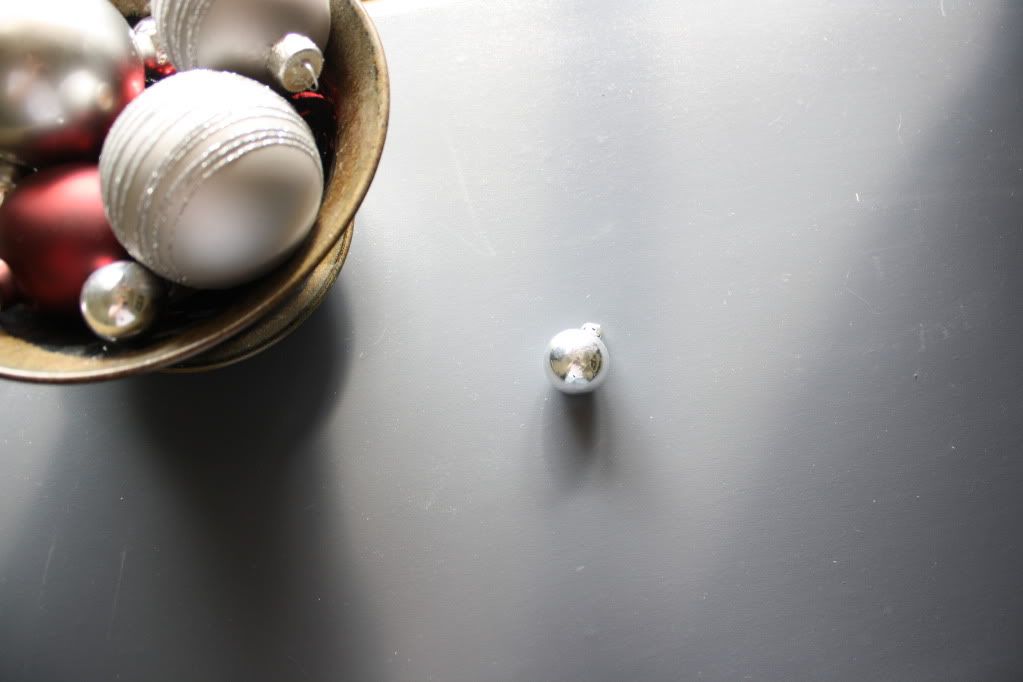 It's December. Starting tomorrow, we have a different Christmas every weekend. Christmases of friends and family, of love and laughter, of good food and warm drink.
And a few sparkly ornaments, here and there.