Happy Thanksgiving to all my American friends today! I will never understand why you have it so late, but I will be slightly envious of two things: 1) the not one, but two days many of you get off work, no questions asked, making it a beautiful 4 day weekend 2) the clearly defined weekend in which the Thanksgiving decorations come down and the Christmas decorations go up.
Since it's Thursday, here's a brief line-up of the things I've been thinking about lately.


One


We did some work at cleaning out our garage last week, pulled out the Christmas tree and kinda half set it up, anyway. When I'm finished decorating, perhaps I'll let you see it, though my tree decorating skills have never been much to get excited about. Because the tree is out, though, I've been thinking about DIY Christmas ornaments! Like these: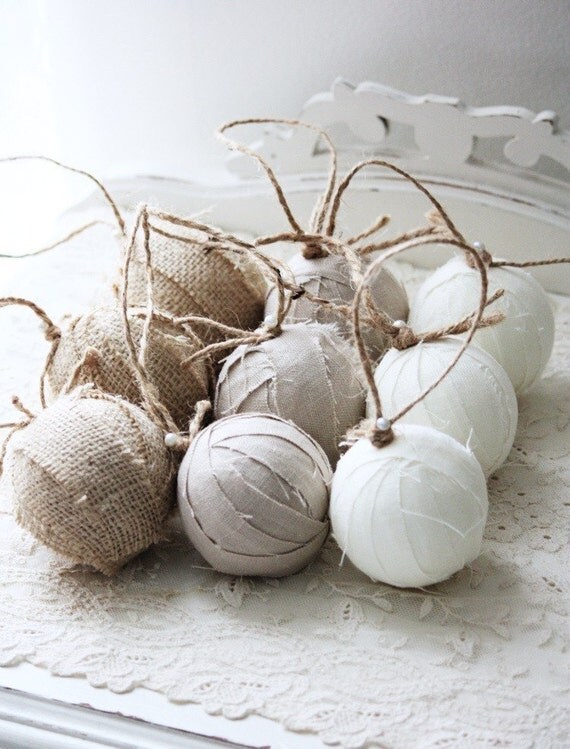 I think it might be time to hit up the Dollar Store for some styrofoam balls sometime soon.
Two


Perhaps in connection with the above thought, I've been thinking a lot about homemade 'clay' options. Example? Flour and Salt dough!
How pretty is that necklace? I am nearly certain I'll be completely unable to create something quite so successfully, but I plan to try it out someday soon, perhaps even come up with something I'll be willing to deck my tree in!
Three


This last thing on this list is not nearly as exciting as the other two, but maybe a little more important. I don't know. You can be the judge.
That's a light switch. Unfortunately, our light switches look a lot more like this:
And, they've looked like that for, oh… 8 months? And we've actually been finished things for, oh, 6 months?
I know. I know. Pathetic.
The thing is, I'm getting sick of them. Slowly, but surely, as I look at the gaping holes every single day, I'm reaching the breaking point that will involve going out to the garage and rummaging around until I find those covers and a screw driving and fixing the whole light switch over situation.
(I know. I know. Pathetic.)
What are you guys thinking about these days? Christmas on your brains yet? Is your tree set up or lights on your house? Do you have any silly unfinished tidbit that would take about 5 minutes to finish up tidy?