Humour me here.
I know I've been talking a lot about my little club chair lately. The idea is that it replace one of our Ikea chairs which sit just inside our front door. Eventually, both Poang chairs will be replaced with smaller, more suited piece of furniture.
Occasionally, however, I start thinking about a totally different option.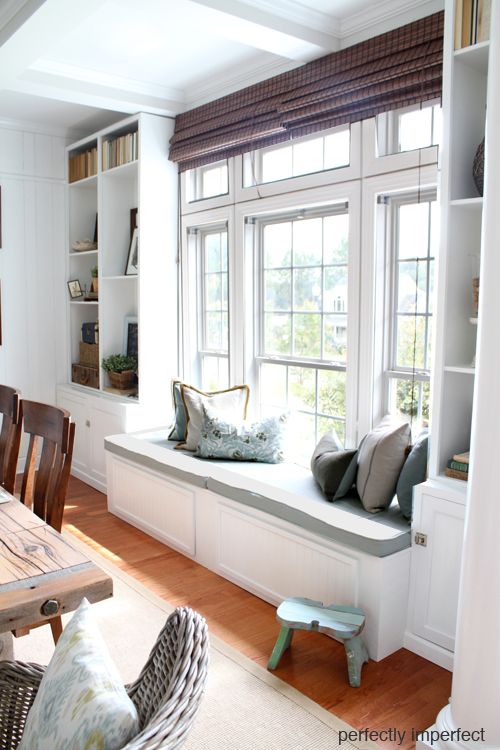 Window seats!
Let's look at my space, shall we?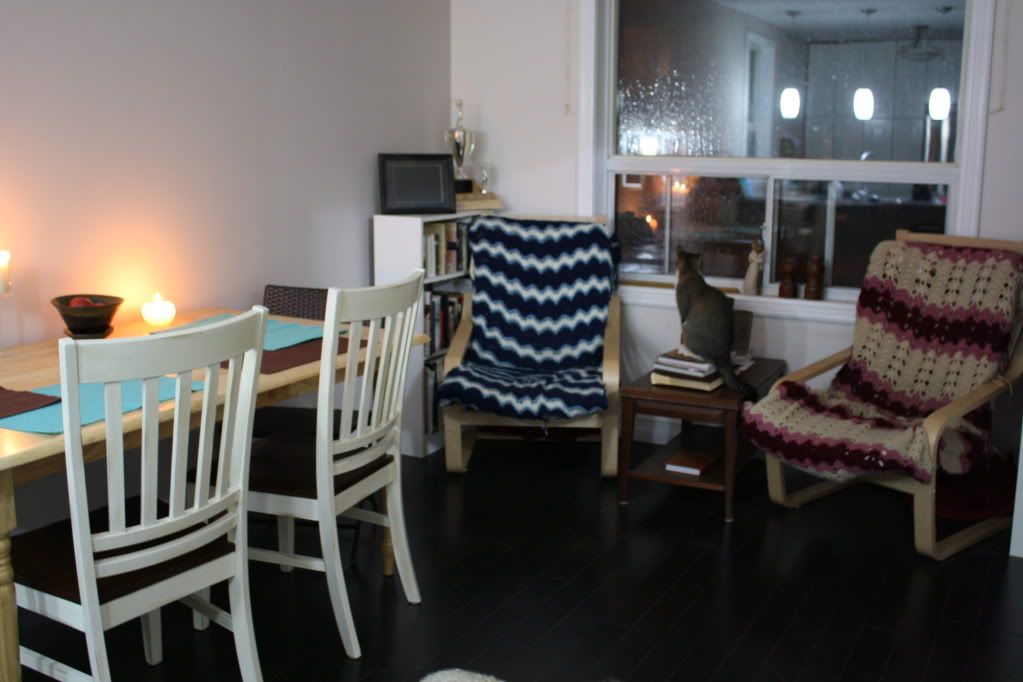 On either side of the window, there's approximately 2 feet, a decent amount of space for a book shelf. Our window isn't terribly low, so a bench could fit nicely beneath, with storage underneath for shoes, umbrellas, and all the other things we may need when venturing outdoors. Pile the bench high with pillows and it could still be a comfortable place to sit, enjoy a cup of coffee, and snuggle with a pet.
I can envision it. Could I convince the Husband? And, if so, would we ever get around to it?