Last night, I pulled a big brown envelope out of the mail. Usually it's our tenants who get all the good stuff. Not this time!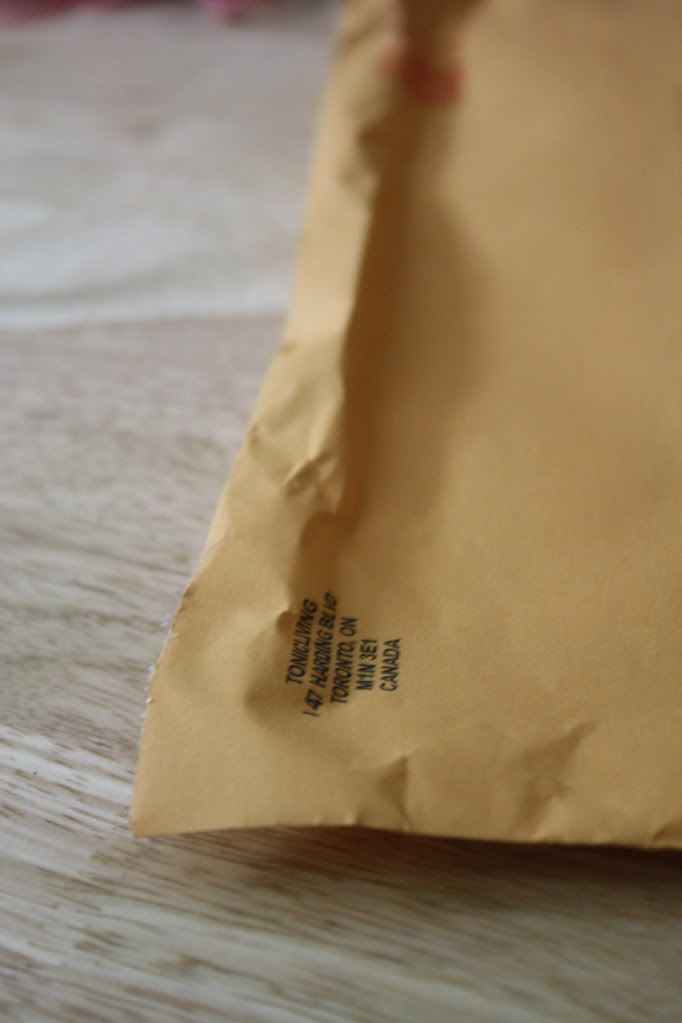 Inside the envelope was a pleasant note,
and eight beautiful swatches!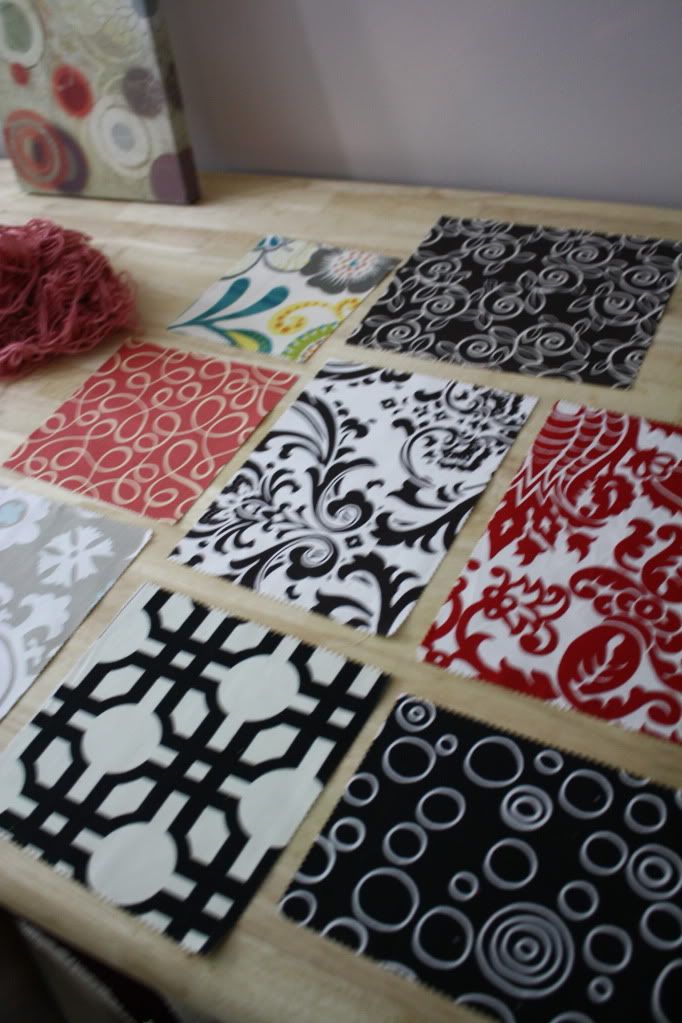 Now, I have a problem, a problem that you might be able to help with. Which one do I pick for my
club chair
?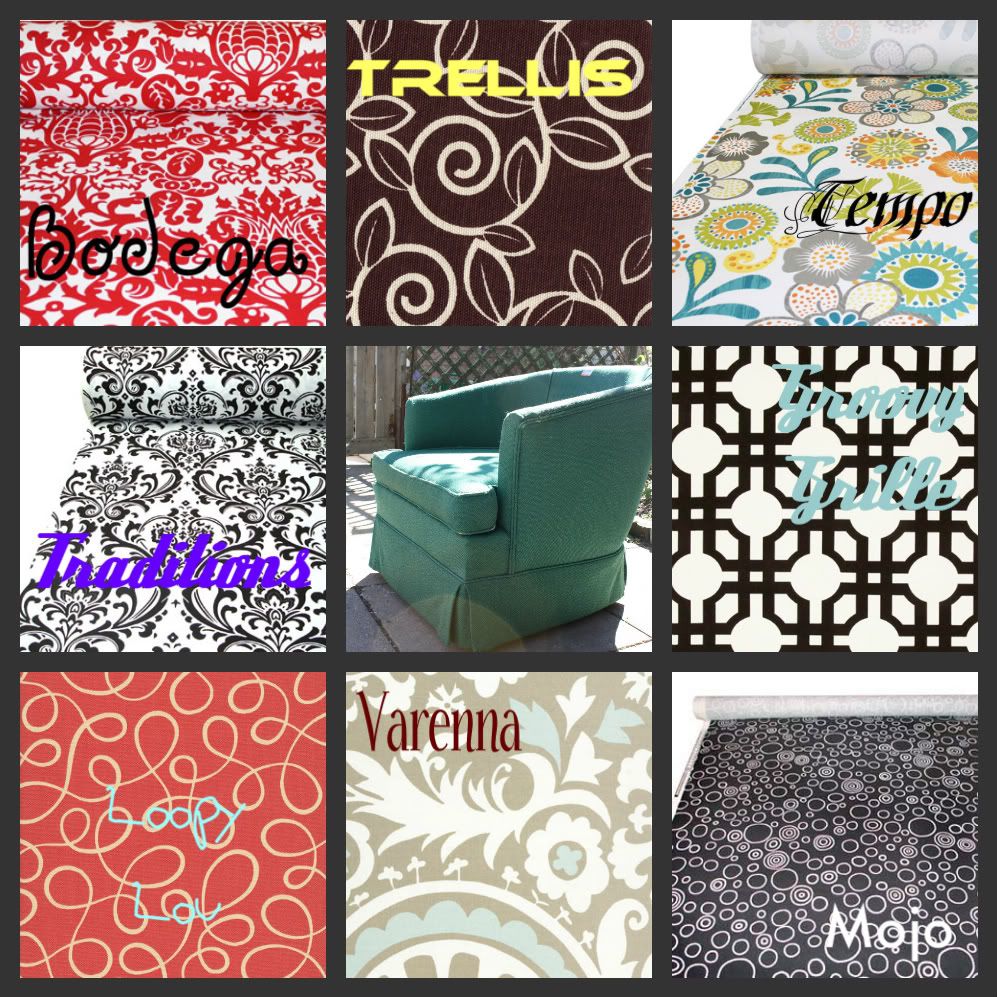 Which fabric would you use?
Bodega
Trellis
Tempo
Traditions
Groovy Grille
Loopy Lou
Varenna
Mojo
Results
These fabrics can all be found at Tonic Living for a beautifully reasonable price.
Let me know what you think!