Today, I have a packed bag with me, filled with enough clothes for 3 days. (I'll only be gone for 2, but I always pack for one extra day. For just in case.) Last night, as I packed, the Husband lounged in bed and watched me. It felt weird. We don't spend a lot of extended time apart and I can't say I'm looking forward to the next two nights of a large empty bed in a strange hotel room.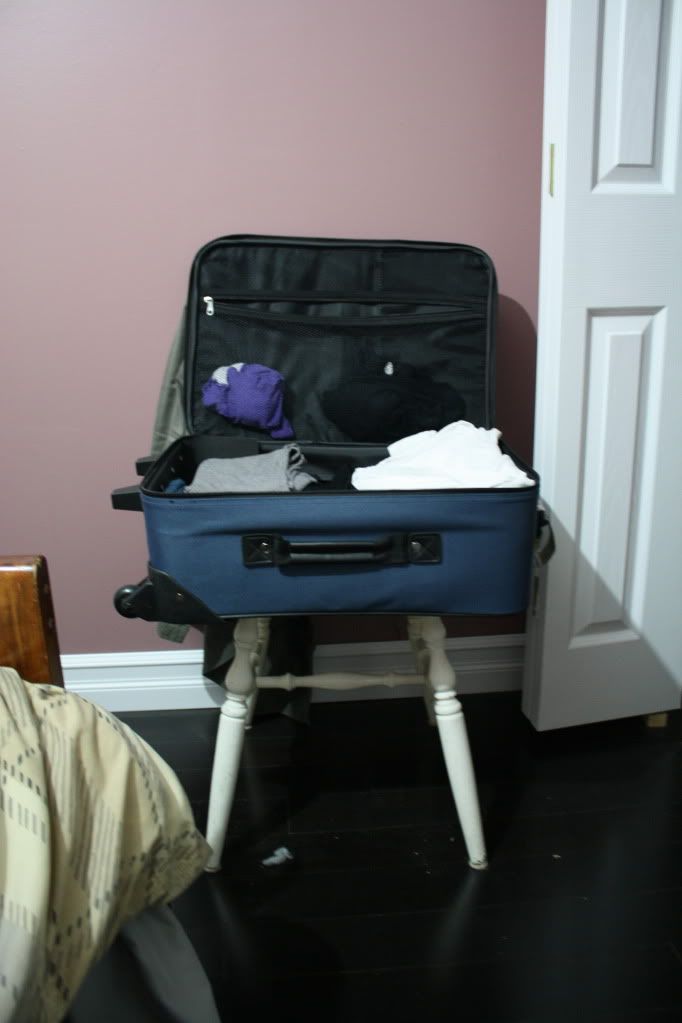 My work is sending me to a conference across the border. It will likely be incredibly interesting. The line up of speakers should hold my attention, and more perhaps. But being away from my life here? I'm going to miss it.
It feels oddly grown up, this business trip thing. I have business cards and a suitcase full of business casual. Just a year and a half ago, my daily attire was jeans with the hems walked off and my mom's old, green, knitted sweater. Occasionally, I find myself at these points from which I look back and realize my life has become so completely different from the student lifestyle I became so used to.
Somehow, I became the kind of person that goes on business trips.
(While I'm gone, hopefully you'll see a couple 'guest' posts here from the Husband, who will be home all by himself for 3 evenings, until my return at midnight on Friday. We'll see if I can convince him.)