I've had a busy week. Work has been in high gear and I haven't been able to give myself time to relax in the evening. I love the extra things I do — meet with the youth group, lead worship, participate in the life of our church behind the scenes — but the required time commitment means that, every so often, I have a week like the one I just had. It's Friday, and I feel like I've spent maybe 2 hours at home the whole week, outside of sleep.
Fortunately, the Husband and I stuck a date night in there. I think the amount we talked, and the enthusiasm with which we talked spoke volumes for how busy I've been.
Last night, when I got home from my meeting and worship practice at 9:30, the Husband wasn't there. On the nights I'm out-and-about, he takes advantage of my absence to spend some time with friends doing things I have no interest in. Translation. He plays video games and talks about buildings and all other matters related to civil engineering. So, when I got home, he wasn't there, but he had been.
Our new lamp was on. The house looked cozy. There was something different.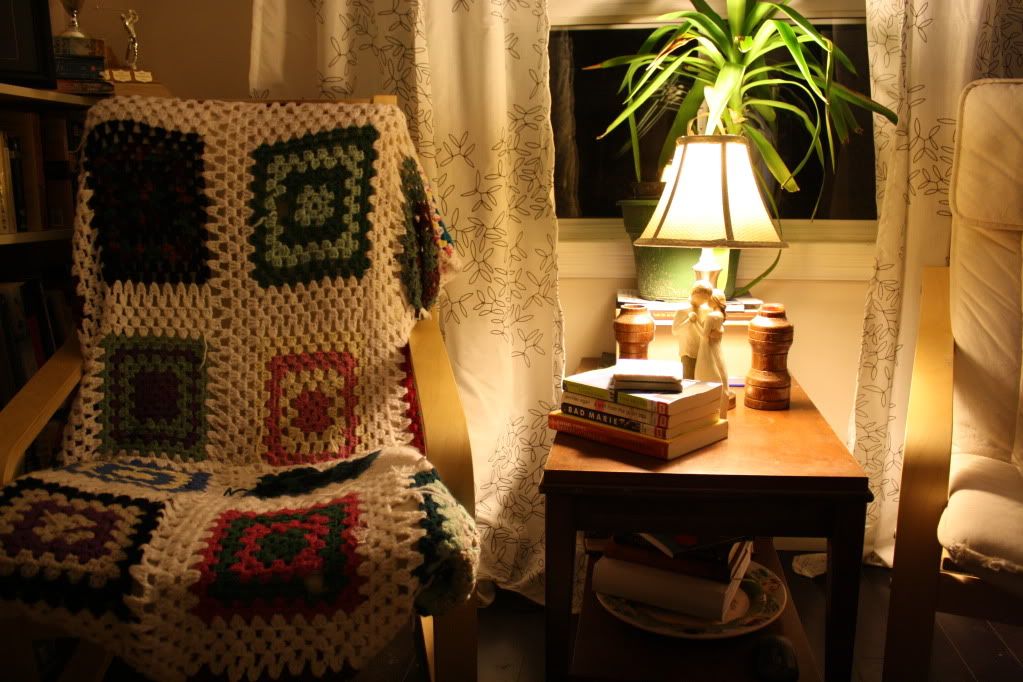 Can you see it?
Yes, there's a plant. And a lamp. And a pile of books from the library. But all of those things had been there when I left. Yes, the chairs are covered differently than when you last saw them, but that's a result of the happenings recounted in this post.
There's something else, something that makes an even bigger impact.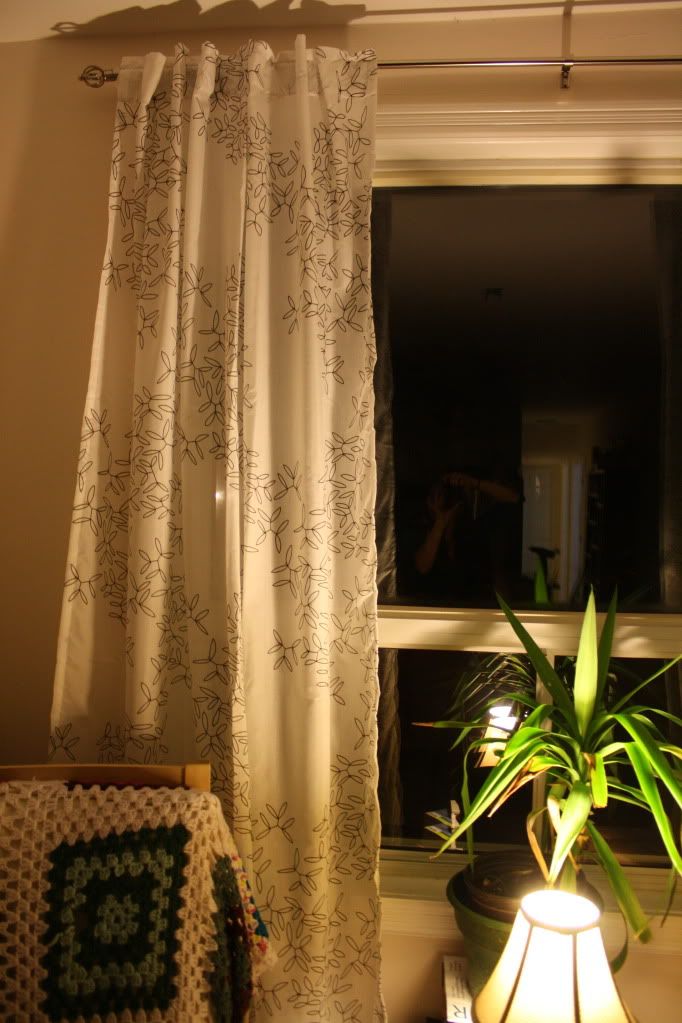 Curtains! On a proper curtain rod!
At least, no more twine on this window. Which is good, because the nails I used to hang the twine on this particular window weren't strong enough and the whole set of curtains came a-tumbling almost a month ago and I never bothered to put them back up. Besides, these curtains look so much better than the red ones I had up before.
The space feels extra cozy now, especially with the new lamp with its soft light.
Mocha agrees.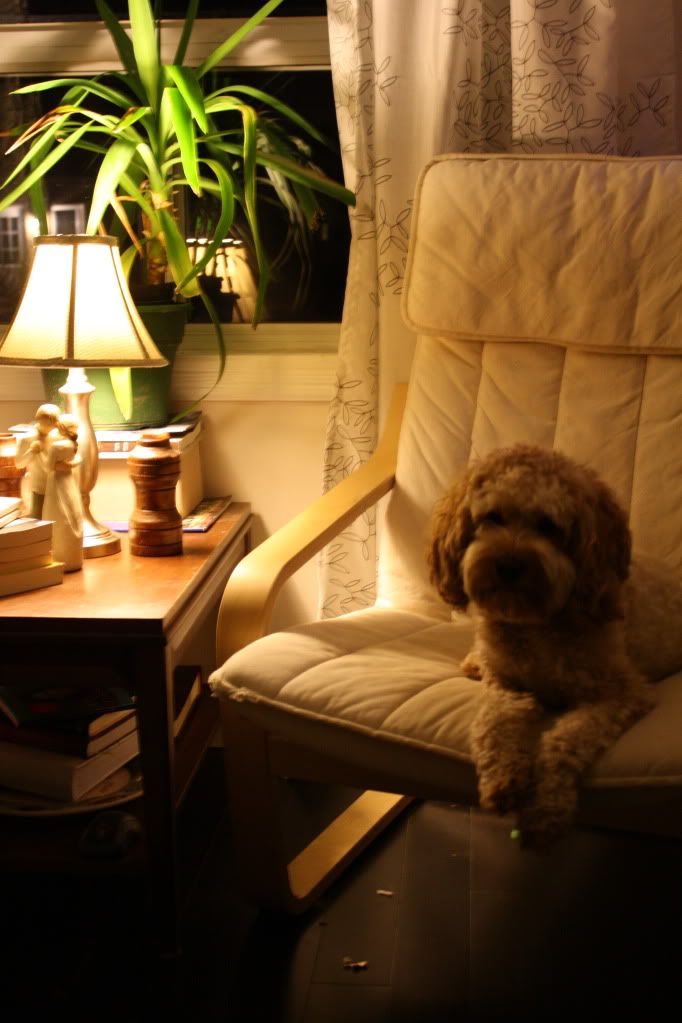 Thankfully, our weekend is looking pretty relaxed in comparison. We're planning on heading to the Home Show on Saturday. We're pretty excited for that, will maybe even buy something! Who knows. If any of you fellow Ontarians/Torontonians are planning on popping over there to check it out, feel free to drop me a line — we'd love to meet a reader or two or a fellow blogger in person!