There are so many things to write about. Because of my deliquescent last week, I've fallen well behind on sharing a number of changes that have been going on in This (Dusty) House. And they're fun changes too!
To refresh, we moved upstairs, out of our temporary quarters in the basement apartment, about 3 months ago, once the kitchen, bathroom, and main room renovation was finally (mostly) finished. We were still waiting on a granite counter top, but we were pretty excited about finally feeling like we were properly living in this house we'd bought. We were thrilled when we settled into our living room that first night and looked around. We were finally feeling like we had pulled this off.
Except that it never fully felt right. The way our home is laid out turned out to be awkward when it came to arranging furniture. There was one wall appropriate for a TV. If we tried the couch against the window, the door couldn't open. We settled into one furniture arrangement, an arrangement that was technically fine, but always felt awkward.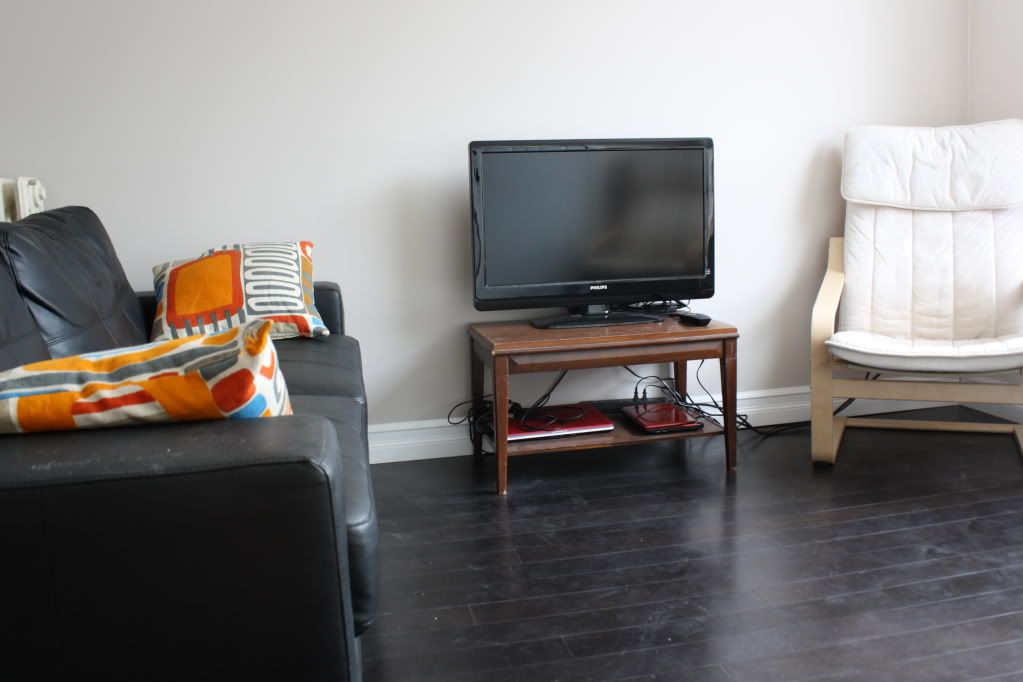 The TV against the wall, our Lack TV stand banished to the spare room, since there was not enough space for it, the couch in the middle of the room, defining the living room space from the kitchen space, the Poang chairs against the window.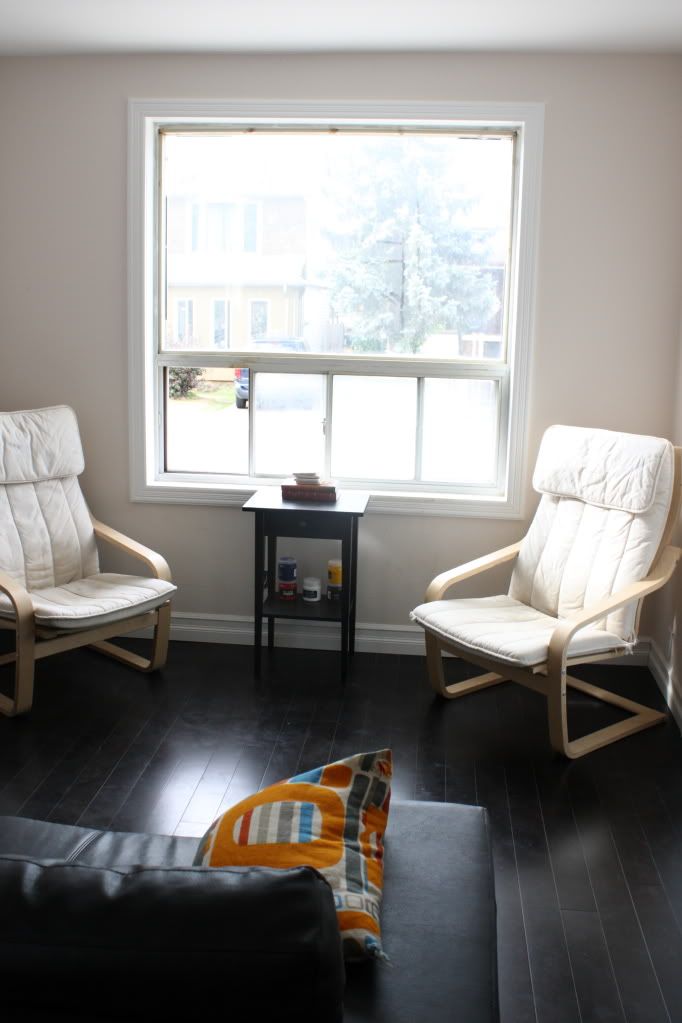 Based on what little I know about interior design, there's nothing wrong with this arrangement. Some of our furniture wasn't right: the TV stand looked awkward and small, and I don't like the Poang chairs in front of the window. I think they're too tall, especially since they always got pulled out of the corners when we watched TV.
And then, we put a huge coffee table in the middle of the whole thing and it was even worse.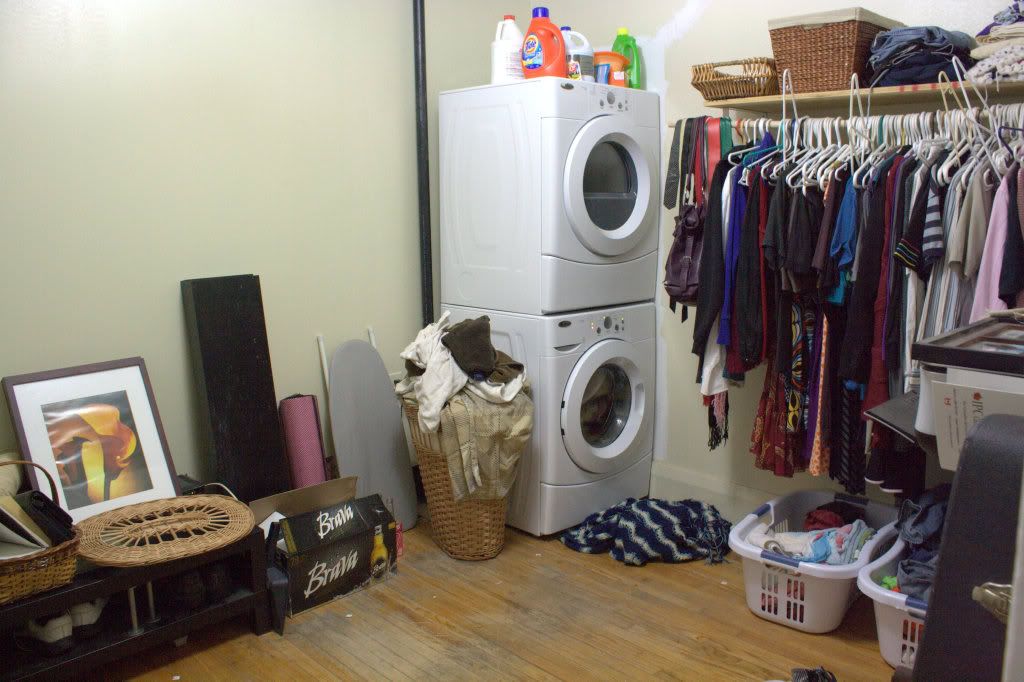 None the less, we carried it in, put it together, set it up, looked around. I looked at the Husband,
Are we really going to have Thanksgiving dinner with your parents in here? Among the laundry? And the mess of things that don't have a place yet?
Suddenly, that Saturday afternoon disappeared in a complete overhaul of our space. At the end of the day, our kitchen table sat where it belonged: near the kitchen. This caused a bit of a conundrum too: neither of us like the idea of stepping into a house and finding yourself in the dining room. Our house doesn't have a foyer, or a proper entry way: the room you step into gives the first impression of our house. And we didn't want that to be our dining room.
So, what did we do? We created a space that has quickly become my favourite part of our home.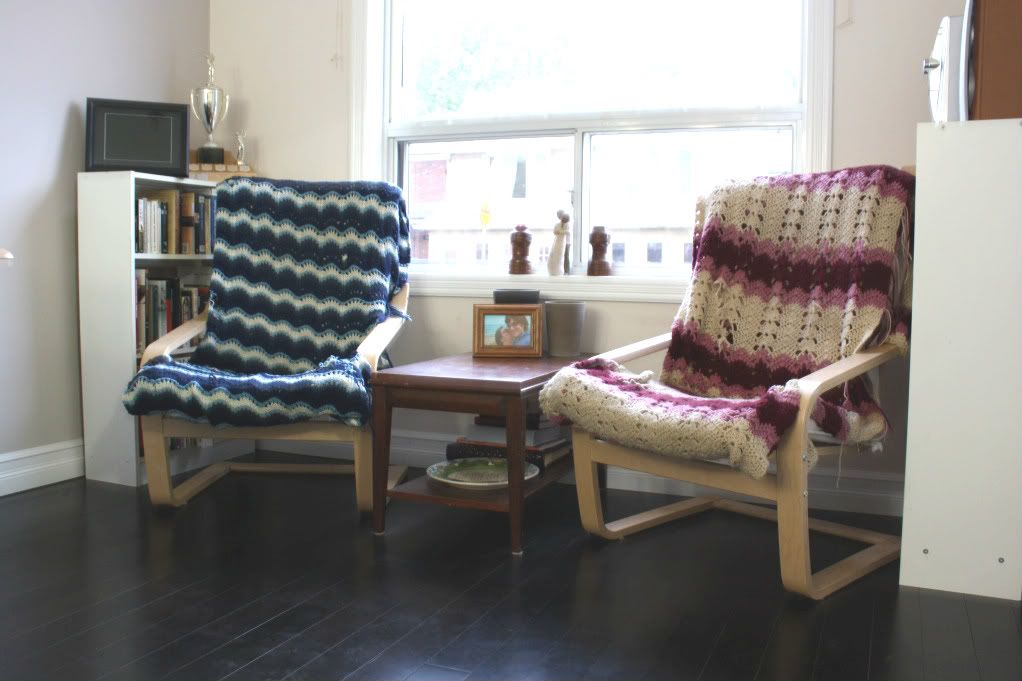 A library, a conversation corner, right inside the door. The Poang chairs still need to be replaced — they lean a little drunkenly no matter what I do — and we need a lamp on the side table. But I love it. I love that my books have come out of exile in Room Number 4. I love that I can be working in the kitchen and the Husband can sit here and actually see me — instead of sitting on the couch, with his back to me. I love how we watch less TV because we're sitting here, while the TV has taken up residence in a completely different room.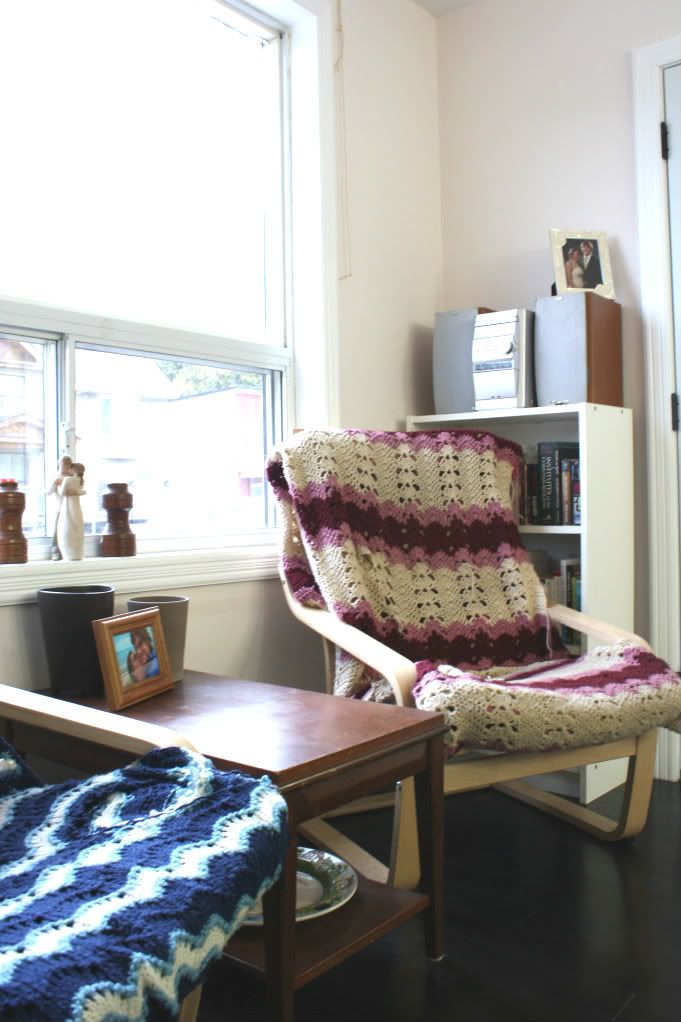 I love how, the minute someone steps into our home, a welcoming, comfortable space opens up to them.
Because that's what I want our home to be, in every possible way.