Mocha is a cockapoo. She doesn't shed. After having lived with long-haired shedding dogs for approximately 18 years of my life, I'm not sure I'll ever be able to go back to shedding dogs. It is amazing to be able to enjoy all the love and snuggles from our little puppy without having to live with all the drifts of oily hair in the corners of our house. Don't get me wrong: I love my parents' Bernese mountain dog. I also love that she's my parents' dog, not mine.
Of course, since Mocha doesn't shed, we have to get her chopped every so often. When we first got her, we tried to do this ourselves. We're not particularly vain people, especially when it comes to our dog, so the fact that she was the funniest looking dog in the dog park with her rough, scissor-hacked fur really didn't bother us. And it certainly didn't bother her. And then, we knicked her once. Not bad. It didn't even draw blood. But she didn't like it, and, from then on, refused to let us come near with a pair of scissors.
We relented and called a groomer. It cost us 3 hours, $70, and our pooch's happiness for a day. She came home looking like an alien. Remember?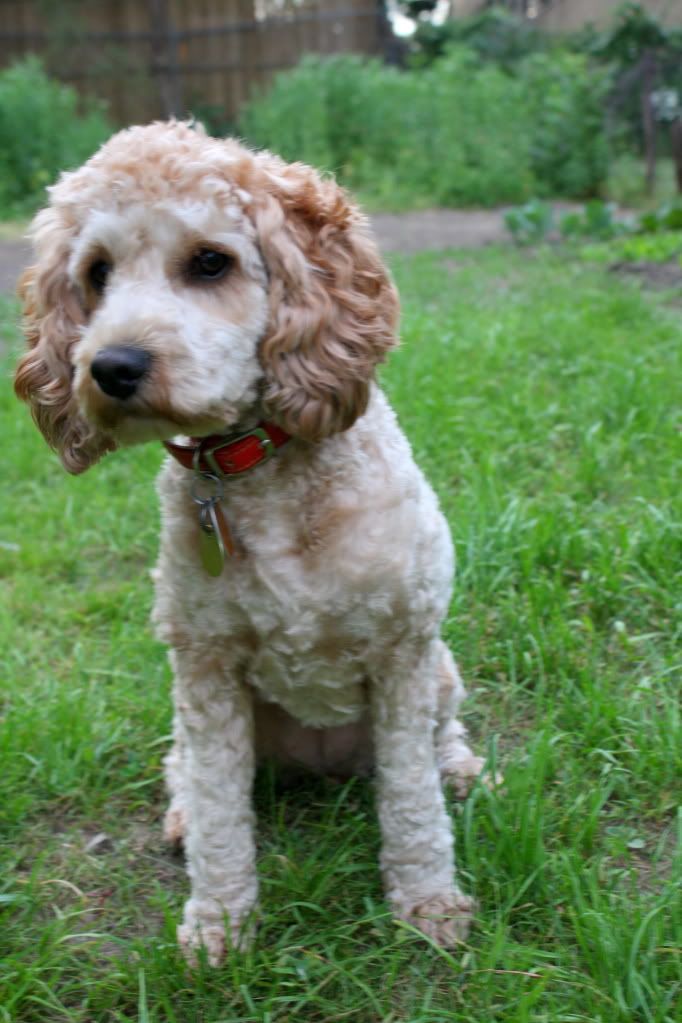 She certainly didn't look like our dog anymore.
A couple months ago, on a visit to a dog park, one of the other dog owners slipped us her card as she was gathering up her dogs to head home. A student groomer, she was looking for practice models, so her rate was incredibly cheap. It might not be straight when she was done, she said, but it would probably look mostly okay.
Um, yeah! $25 versus $70? For people who were content with hacked off, uneven fur all over? When Mocha started looking a little scruffy, and then a little scruffier, we gave her a call.
This Saturday morning, we walked down to the park, stopped at a house right beside it, drooled over the location, rang the doorbell and shooed Mocha inside with two other dog-friends to play with. We wandered nervously around the neighbourhood, got breakfast, dropped in at Home Hardware for some garden twine, poked awkwardly through an antique store, stopped for another cup of coffee, and finally got the text message. Mocha was ready.
And we were thrilled. She was so excited to see us, of course. And her fur was all short, soft and furry. But the thing that made me the happiest? She still looked like Mocha!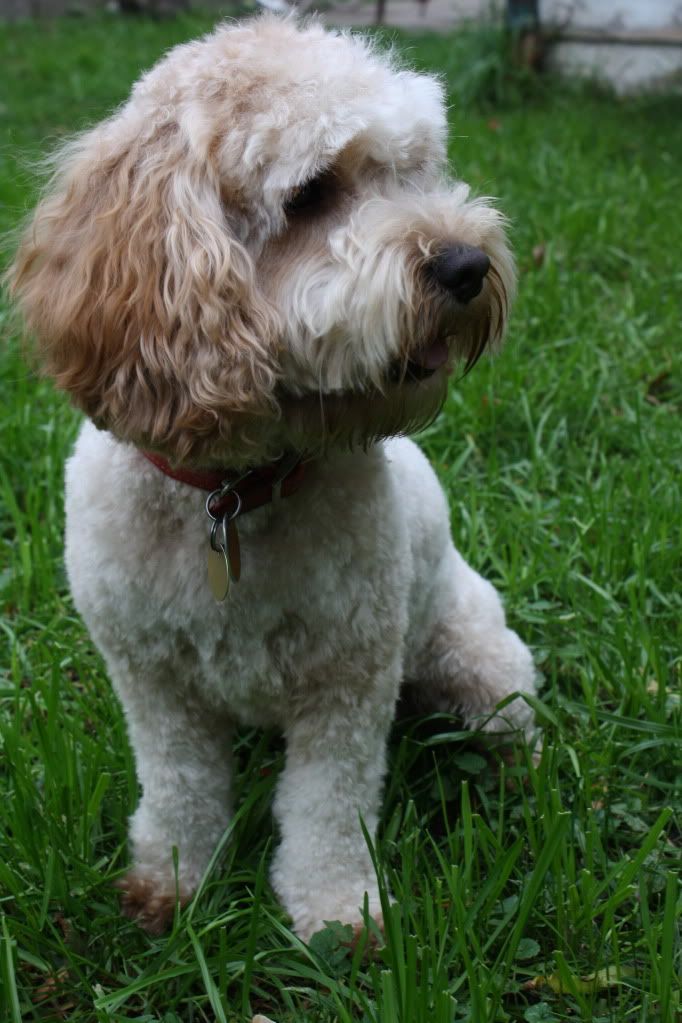 The groomer left her mustache long and with a little fringe around her eyes. Our puppy did not come back to us looking like an alien, but a better version of herself. Now, she's ready for winter. By the time snow falls, she should have another couple inches on her coat and she'll be nice and warm.
(I may have also made her a scarf. We'll see if I ever get it properly finished.)
But the most important thing about this whole experience? When we got Mocha back, she was so happy to see us and full of energy. Energy. The first time she went to a groomer, she came back exhausted and slept for hours. This time, she spent the morning being groomed and the afternoon outside, digging in the garden with me. Her reactions to the two experiences were polar opposites.
Can you guess where we'll take her next time?
Since our groomer generally does her sessions outside, I'm not sure if she's taking any more appointments for the season, but if you're in the area of Winthrow Park and looking for a cheap groomer, check out her Facebook page for more info.