The paint is barely dry. There are patches that aren't filled. We still need to return the outlet and light switch covers to their appropriate spots.
But, we've already started planning the next round of renos. Are we crazy? Perhaps. This weekend, this planning involved hopping up into the attic and taking a peak around.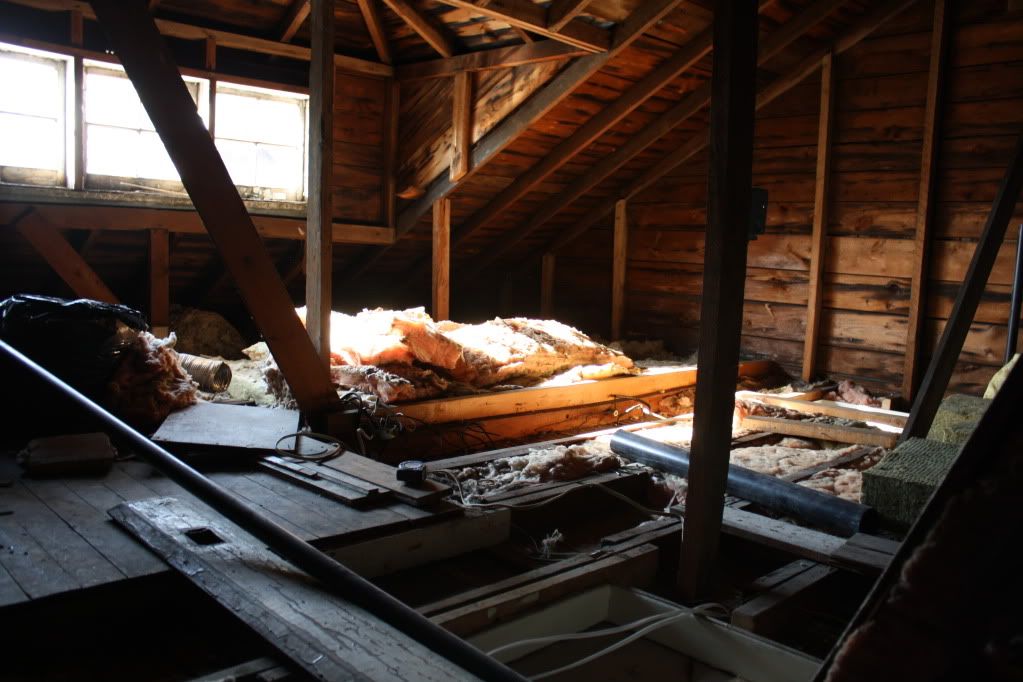 The attic is a large space, a large messy space, with a set of three beautiful dormer windows.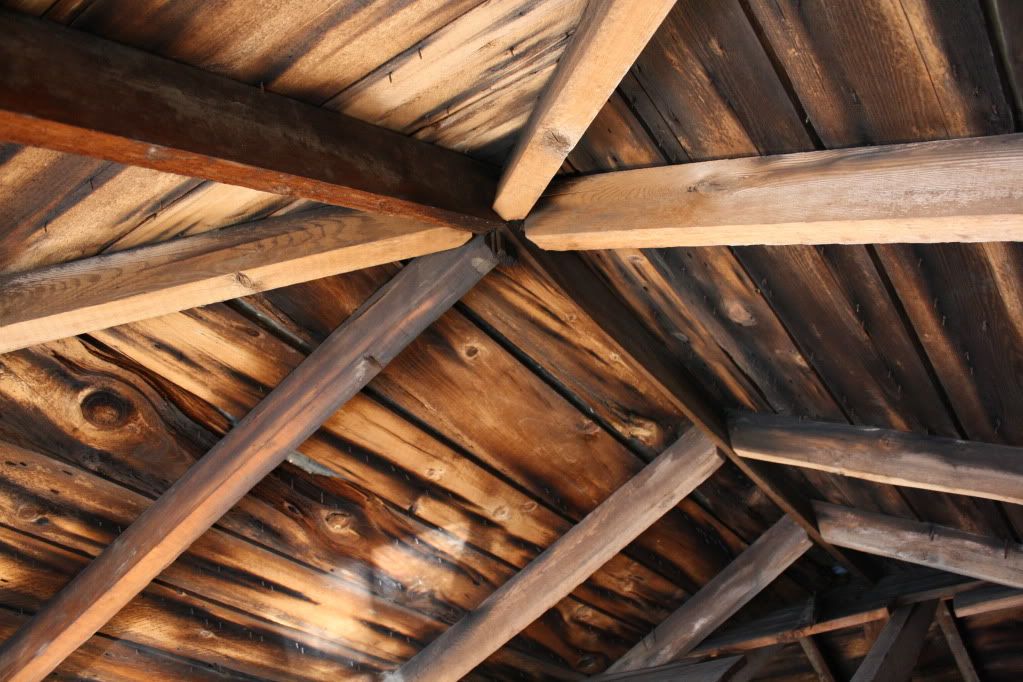 There's a little roof rot that eventually, we'll need to fix. But we have bigger plans for this space than that. Much, much bigger plans.
What do you think?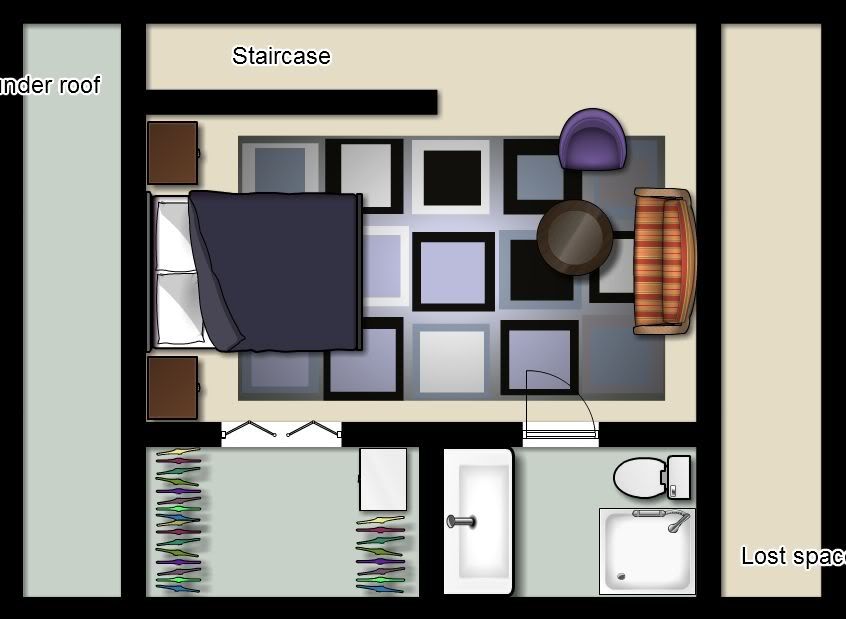 (Drawing not to scale, or perfect.)
Our walk-about upstairs, followed by two hours of perusing the building code and creating drawings and calculations by the Husband while I cooked proved that something like this will, actually, be possible. The ceiling height in the centre of the attic is perfect and, while the height disappears quite quickly, there is, yet, the right amount for a closet, and an ensuite bathroom. We've tossed around a few ideas about popping up the roof at the back and creating a second dormer to mirror the one at the front.
The potential of this space is exciting.
So, what's it going to take?
Stairs. Obviously.
Reinforcing the floor joists to support a floor.
Reinforcing and adding roof beams in order to remove columns and supports.
Proper insulation in the roof.
New windows.
Drywall.
Flooring.
And that's just to get the structural taken care of, just to turn the space into a room. It doesn't even touch the plumbing. It's a lot of work, but this time, I think we'll be ready for it. We have a whole winter to plan, and save, to order materials, to apply for building permits, to be ready for a frenzy of work.