Happy Thanksgiving!
I am a little blown away by my level of contentedness today. I have so much to be thankful for, so much gratitude, so much love. I am among the few who live in a beautiful country full of first-world luxuries. My family is happy and healthy. I have 600 square feet of comfortable living space. I have so few worries, so few stresses, so few anxieties.
This is why we celebrate Thanksgiving, isn't it? Because don't we so often forget to be thankful? So often forget that not everyone is as fortunate to enjoy the luxuries we do? So often forget that it could all be gone with a single stroke of a Heavenly pen? So often forget that what we have on this Earth does not actually belong to us?
We planted carrot seeds. They grew. (Oddly shaped, yes; but still, they grew.)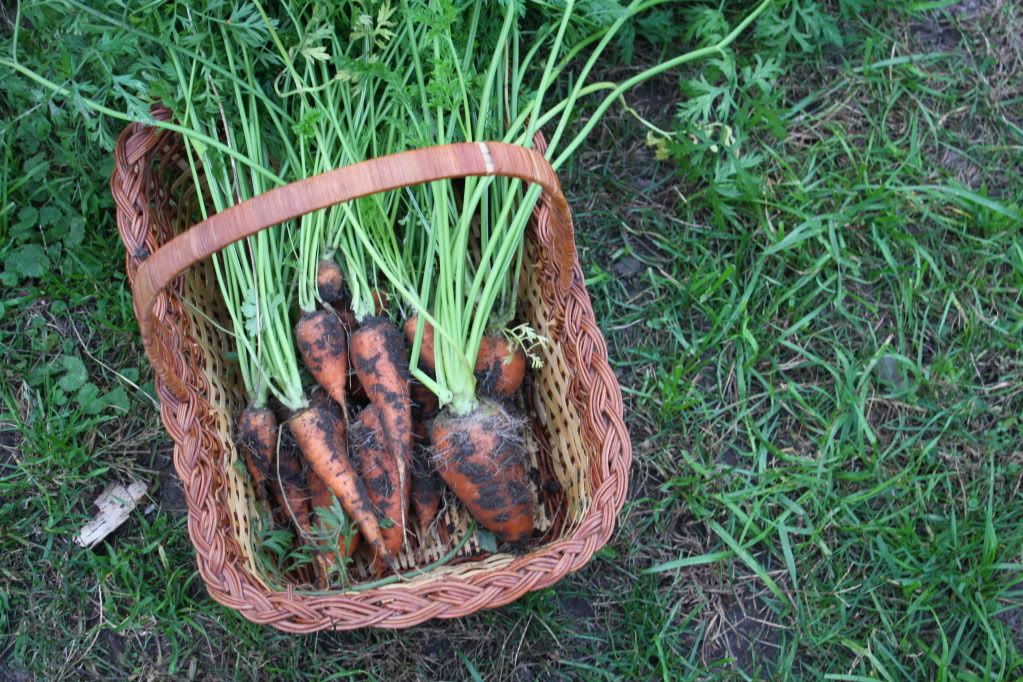 I cleaned them.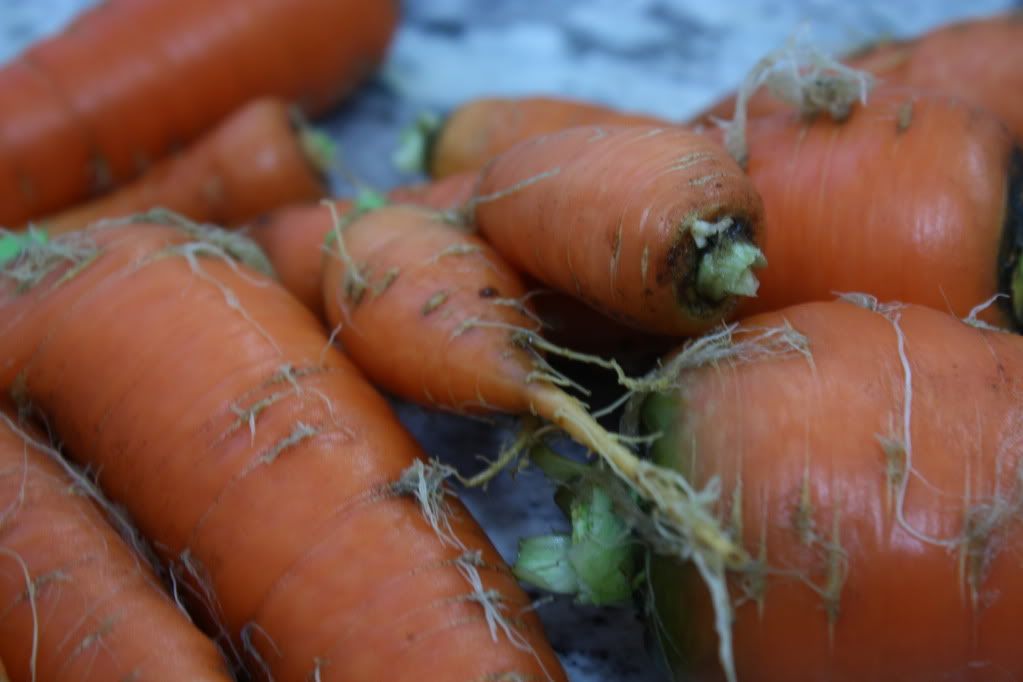 Chopped them with some onion.
Simmered them for an hour, then blended them and served them for a Thanksgiving dinner with parent-friends. Oh, it was delicious.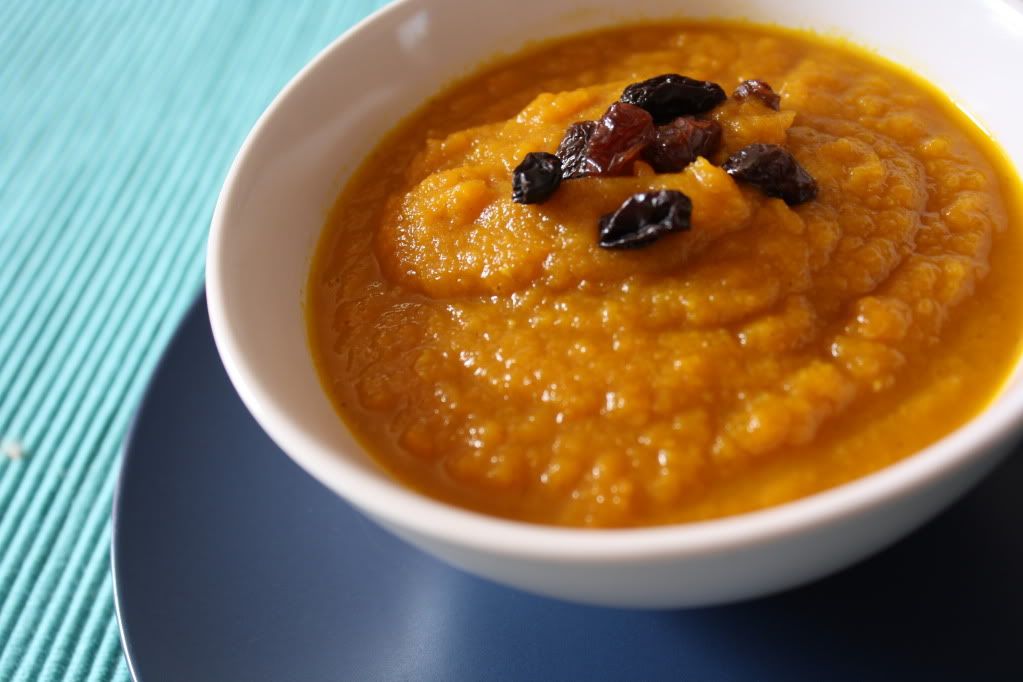 So, today, I am thankful for this little patch of 25 by 150 feet land on which sits a little house, a little garage and a little garden.
Thank you, thank you, thank you.
Heat the vegetable oil in a large pan. Add the onion and cook until translucent. Stir in the curry powder. Add the chopped carrots and stir until coated. Add the vegetable broth. Simmer until the carrots are nice and tender.
With an immersion blender, puree the soup. Sprinkle with raisins or add a dollop of sour cream to serve.