About a month ago, I threw up some quick pictures of our kitchen just after our granite had come and the sink had been installed. I was just so excited, I forgot to actually share with all of you what our kitchen
used
to look like. Sure, you could go visit the In the Beginning tab at the top of the page, but really? I'm sure you'd much rather see the change side-by-side. So, here we go!
When we got possession of our house, the kitchen was terrible. Keeping a single case of Canada Dry Gingerale cold, a case that had expired in 2008 and had probably been there since well before that, the fridge roared. (Or at least, that's what it seemed like that first night when we blew up and air mattress on the floor of the bedroom that was, at the time, just off the kitchen.) The stove no longer had any numbers anywhere on it to let you know temperatures, not to mention a thick coat of grime. It did work, but we never used it. We never used any of it.
It was a single line, tiny, terribly designed, useless. But, believe it or not, at first, we talked about working with the room as it was by bending the counter around the wall, potentially in both directions if we could figure out ways around the low window and the large radiator beside it.
Of course, that's not what we did. At the same time, we were struggling with the design of the narrow bathroom. Working with the existing rooms was just not working for either crucially important element of our house. So, instead, we ripped everything out
including
the walls, closed up the window, ran plumbing along the exterior wall and built a 6 by 6 foot bathroom in the back corner of the house.
By moving the bathroom to the back of the house, we got it out of the way to rebuild our kitchen and living room as a single entity. Open concept is actually crucially important to me. I spend plenty of time in the kitchen. The Husband spends plenty of time in the living room. Having these two rooms separate did not work for our life-style. So, here we are today, open concept, updated, useful,
beautiful
.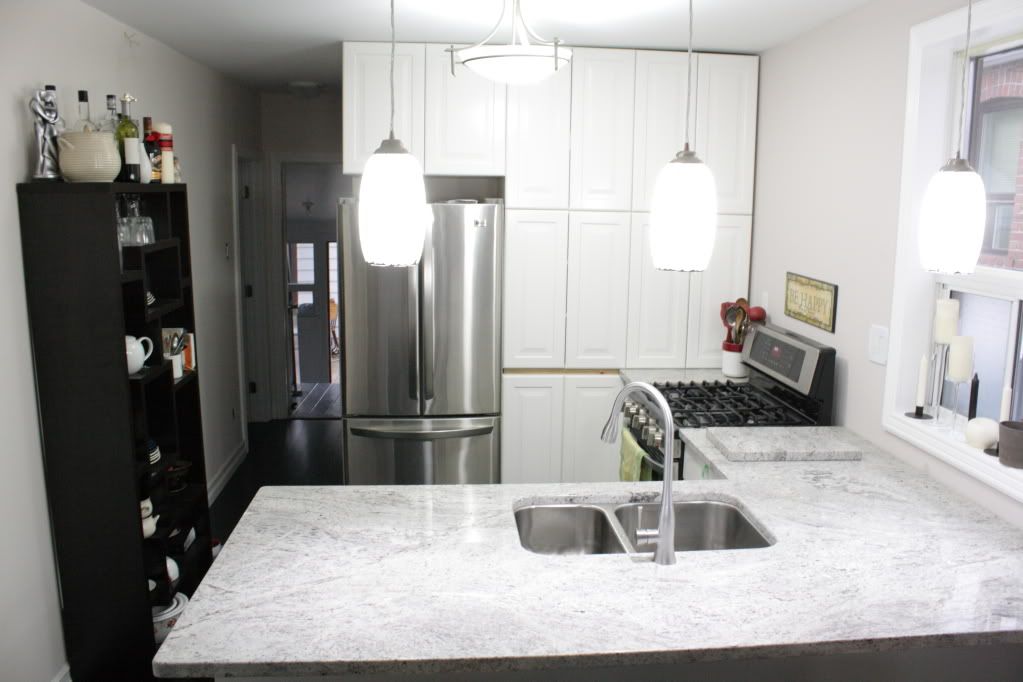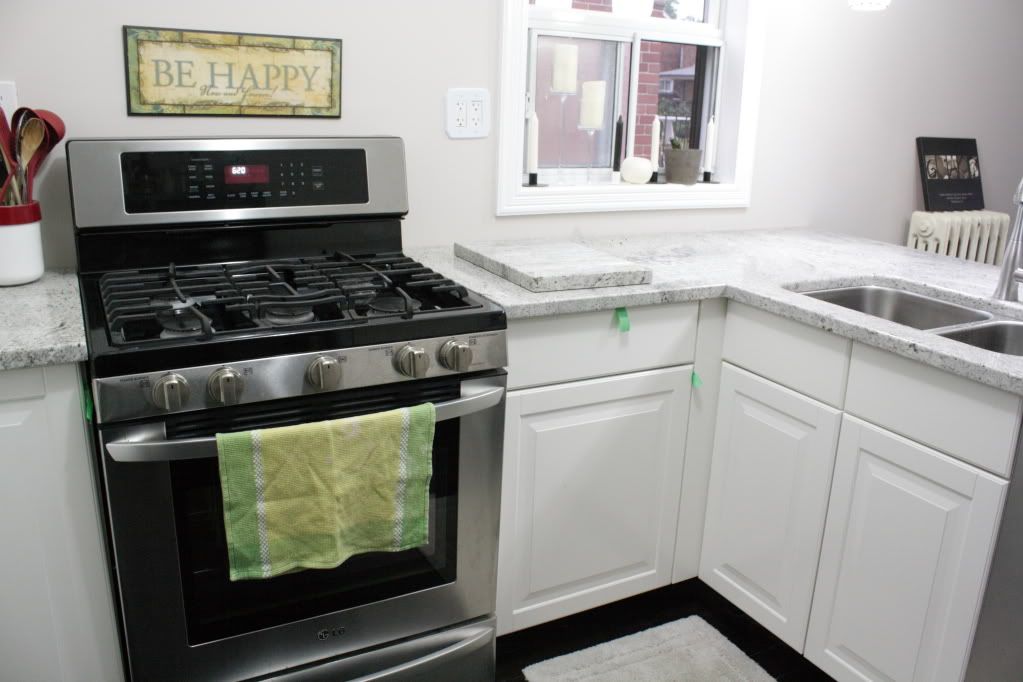 Of course, there's a few things that still need to be done. We need a hood for the stove and a backsplash for the wall. We need cabinet door handles or knobs. We need to replace the old bathroom window with a new kitchen window that doesn't include frosted panes. I wouldn't mind adding a piece of trim to the cabinet above the fridge to close the awkward gap, as useful a space for cereal boxes as it might be. We need to add a piece of trim to the pantry cupboard. We need to replace the erroneously added outlet cover by the stove.
And then we need to make something delicious. Something like cream of broccoli soup. Yes, I think that's what I'll do.