Last week, Kerry from First Time Fancy commented on our bedroom:
Great work you guys! Must feel fantastic to have a finished bedroom with a proper closet! 🙂
It does feel fantastic. Having a proper bedroom is amazing. It's small, but comfortable and, for once, I'm pleased with the colour we chose for the walls. What's more, it feels good knowing that we don't have to move our bed yet again and, yet again, get used to sleeping in another room. And besides all that, we put our winter duvet back on the bed which means it is, once again, a cloud of warmth and comfort.
No, I'm not a morning person. What tipped you off?
And this is where Kerry leads me nicely into my next topic: despite having built a closet into the bedroom, despite the fact that, on the outside, it looks like we have a proper closet, and a nice spacious one in fact, that particular matter has not yet been resolved.
As with many many old homes, our house was not built with closets in the bedroom. In fact, there was a grand total of one closet, a nearly useless thing in the back mudroom.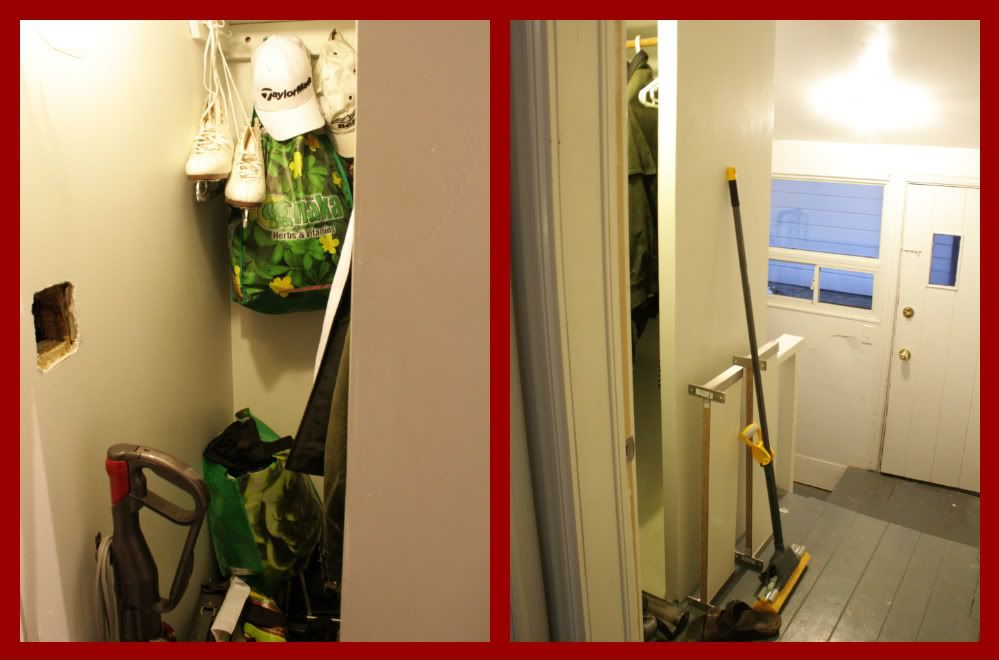 Note: I took these photos at 6:45 in the morning. No staging was done to make these rough spaces look their best. They are what they are.
Believe it or not, it's deep enough to be a walk-in, and narrow enough to be awkward. This closet situation needed to be rectified and neither of us were big fans of wardrobes. We would have been content with free standing wardrobes had this been just another rental, but, since it's not, we didn't have to be content. Oh, what freedom. So, we built one!
Unfortunately, while that closet looks great on the outside, on the inside…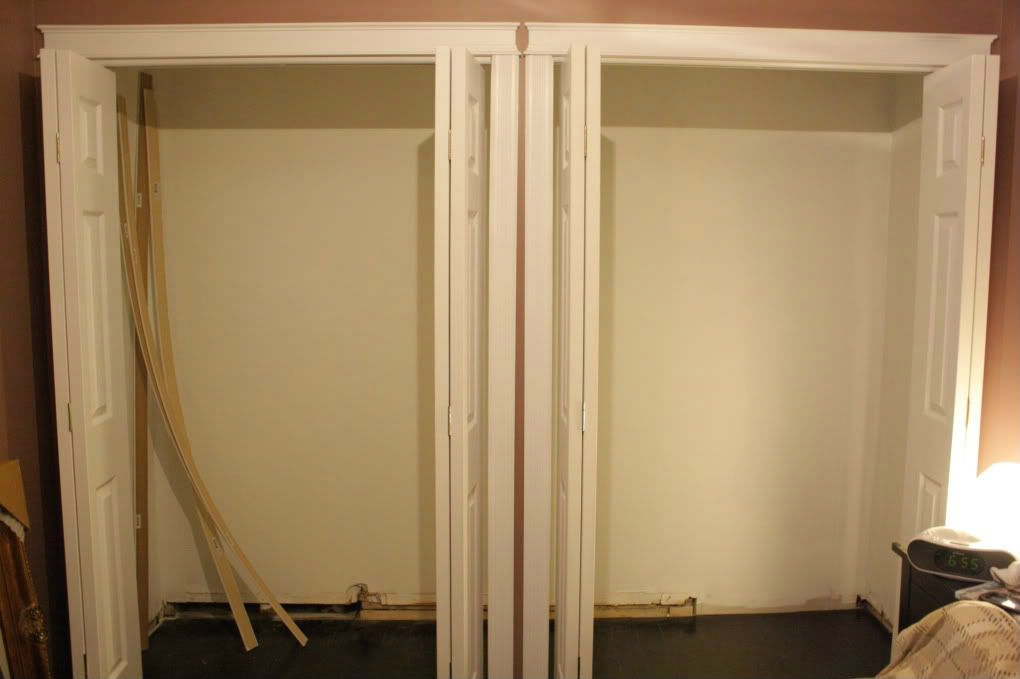 There's a bit of leftover door trim and that's about it. This closet is empty. We haven't even fixed up the drywall and added the base board in here yet.
Oh, what a waste of space.
See, this past month, we've been taking it easy, recouping our resources and allowing our social lives to take over a little bit. Closet organizing systems are expensive and besides that, we want to get it right. We thought about throwing up a simple rod to get us started and allow us to use it in the meantime, but we are very aware that, should we take that step, we might never move past the simple rod. Six months down the road, we might not have our perfectly organized closet.
September's not over yet, but I'm starting to worry we still won't have a closet at all in six months…
Wait a minute — I'm sure you're asking — where are you keeping all your clothes? Surely you have clothes…
Here: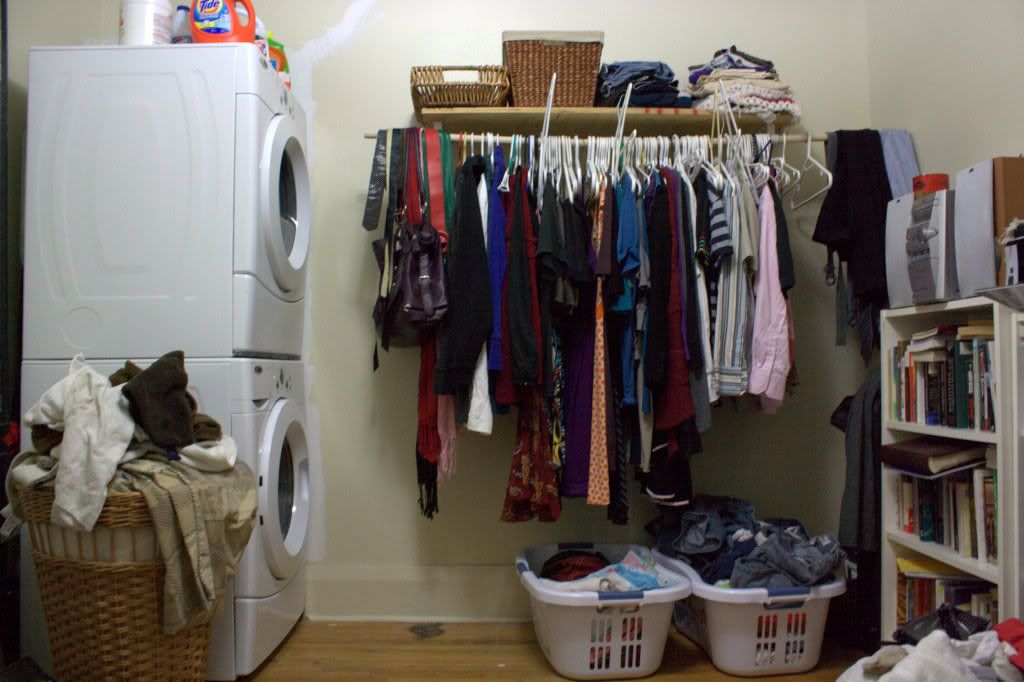 Room Number 4, closet extraordinaire!
Any favourite blogosphere closets out there to give us a little push? We could definitely use some inspiration…