We have space limitations!
Oh, right. You've all heard this over and over and over again. Unless you're new around here, you know our house is small. This made designing our kitchen a little difficult and, after using it for a few days, I realized that, while it was awesome, our cabinets are on the upper range of the awkwardness we had expected. I could have either all our food or all our dishes easily accessible. Not both.
And then, we brought our beautiful dark bookcase upstairs. There was no where to put it in our current configuration, so I had the guys drop it in the centre of the kitchen U. And you know what? It actually worked. Surprisingly, the kitchen did not feel crowded and no pathways were obstructed. Pleased, I realized it was the perfect place for dishes.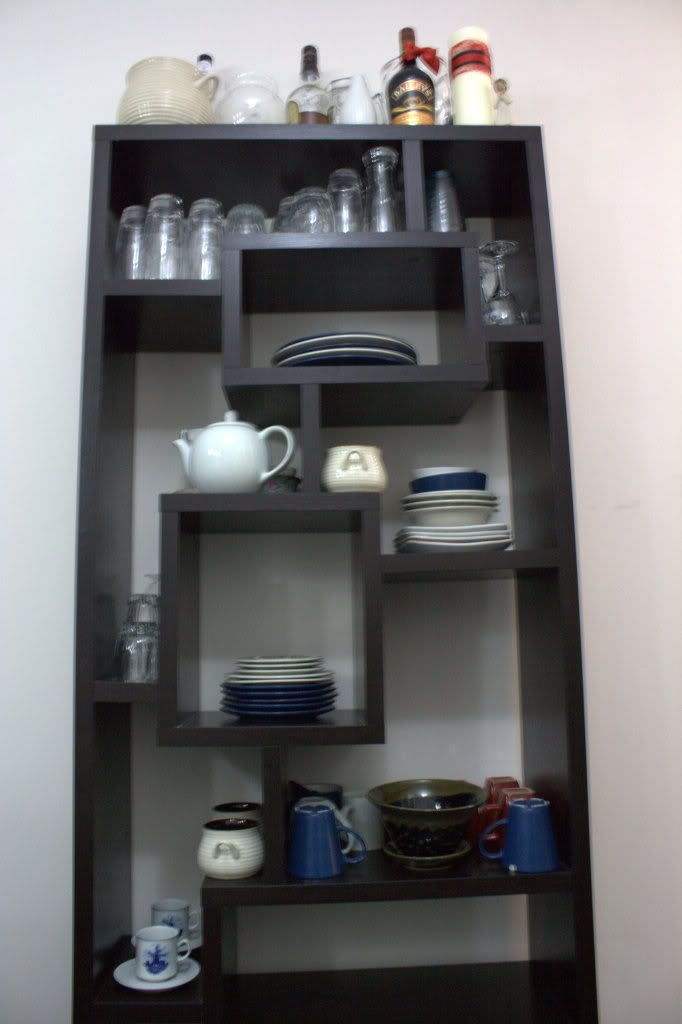 (Apologies for the blurtastic photo. This is what happens when you attempt to take a photo using a 1/5" shutter speed because it's 9:00 and dark, but forget to not wiggle your arms while doing so.)
I'm far from happy with it yet. Our dishes aren't right for this kind of display. In fact, they're a mismatch of our student dishes — we were so lost in the dinnerware section that we just skipped choosing a pattern for our registry — and little whimsies I've picked up over the years.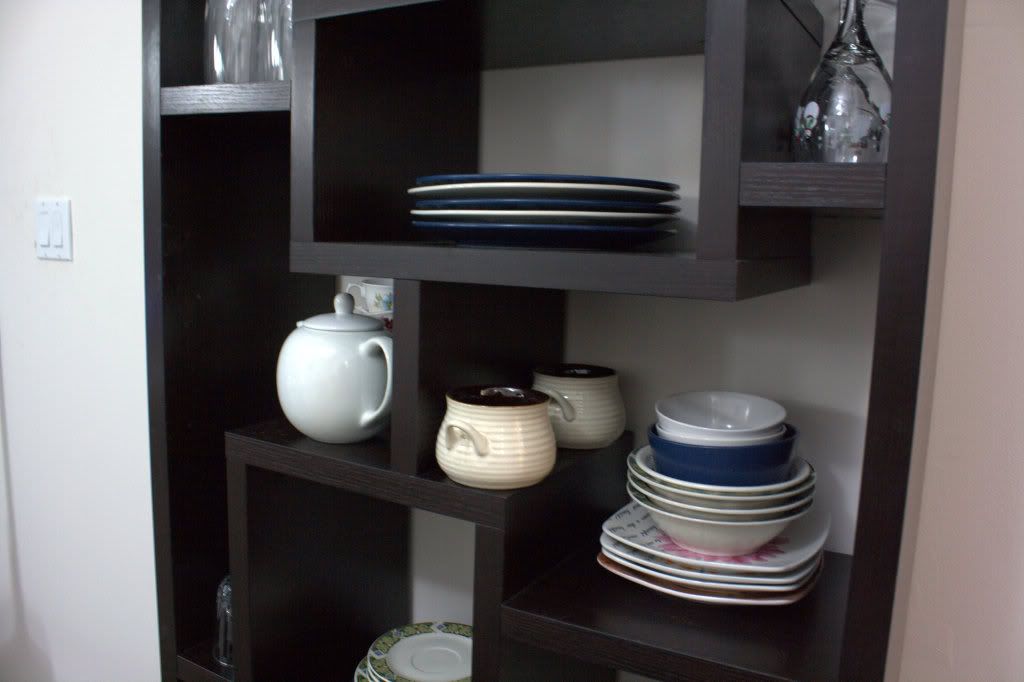 At some point, I'd like to purge and replace the whole lot of them (with some clear exceptions) with simple, white, every day dishes. How could I go wrong with white?
Then again, if I could find dishes to match my Crate and Barrel soup tureen and mugs, I'd be oh, so happy.
And, of course, I will always need space for the little whimsies, like these tea cups my mom collected and handed off to me a couple years ago.
But what should I do with the two shelves on the bottom that are empty? So close to the ground, it seems odd putting dishes there… Suggestions, friends?