The newspapers this week have thrown me off. Jack Layton's death filled my Metro, but the story on page 3 hit me even harder. On Sunday, one of the towns near which I grew up was hit with an F3 tornado. Century homes and 100 year old churches didn't make it. The old trees around the octagonal shaped square came down and the self-proclaimed prettiest town in Ontario isn't even close anymore.
But, these things happen. The reason it has thrown me off is this: sitting on the subway, watching my fellow Torontonians read the short article, I realized hardly any of these people even know where Goderich is. They don't know about the beautiful beach, about the town square that's actually on octagon, a round-about with no lanes. They don't know about the big old homes, the Livery, the courthouse, the old jail. It's just another place where something else bad happened.
With all this, the progress in our house couldn't have come at a better time. Here is a space I can control, a space that has stopped spirally and started putting itself back together. And, since I know you've all been waiting patiently since I announced the installation last Friday, I present to you a kitchen of calm and functionality. Yes: it's mostly done!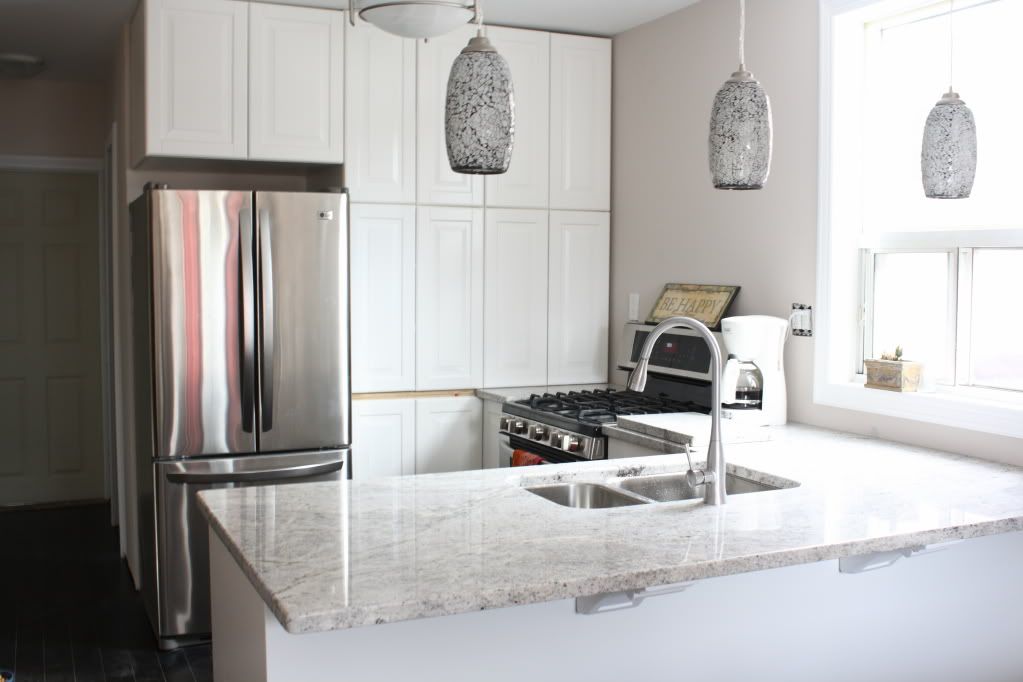 I am so pleased with how it has turned out. I have hardly wanted to leave the kitchen since Friday. Unfortunately, there are other pressing matters to get to, so I wasn't able to spend my weekend baking and cooking.
As I get organized and move all my last bits of dishes and food into the cupboards, I'll have more to talk about. For now, what do you think? Do you have any initial questions about the decisions we made?