Sunday is our lazy day. After a long Saturday of scrubbing and patching and painting and smearing colorant into yellowed grout lines, we were grateful for a day of nothing. Through this renovation, we have made certain that Sunday is our day, the day to ignore the dust and the tools every where and do nothing or something, just, not house related. Yesterday, we slipped the leash on the pooch and took her to the dog park.
Mocha is a huge wimp at the dog park. She's the shy kid standing on the edge of the foursquare court, hoping someone will ask her to play. But, she loves it. Loves it. Wiggles her bum and her stumpy tail at the owners, frolics over wood chips when she finally gets past her reservations, runs back to us when everything gets to be just a bit much for her.
But this post is not about that.
This post is about the box of free zucchini.
We have a neighbour, a neighbour we've never actually met, who grows zucchinis. Too many of them, it seems. This is the second time we've seen the box, but this time, I actually remembered to stop and pick one out on our way home.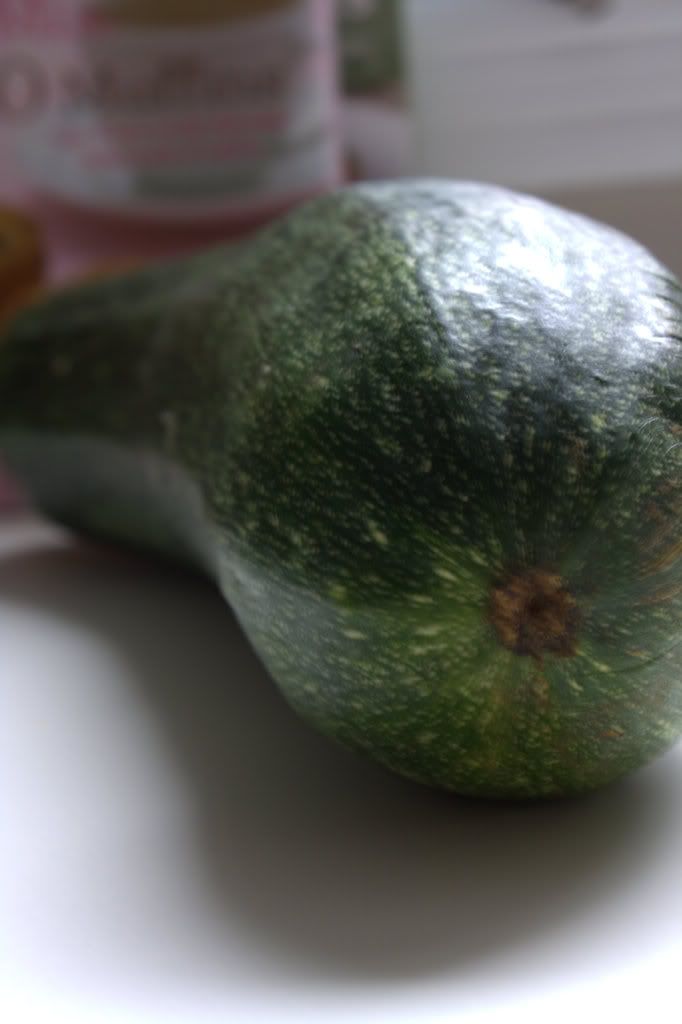 They're huge. Gorgeous green. They taste like cucumber with the texture of an almost ripe pear, just past its crunchy stage.
The problem? I have no idea what to do with it.
Yes, I could make zucchini bread and even throw some delicious cocoa powder in. But other than that? I added it to our pad thai last night and the strips of zucchini were perfect. But what else?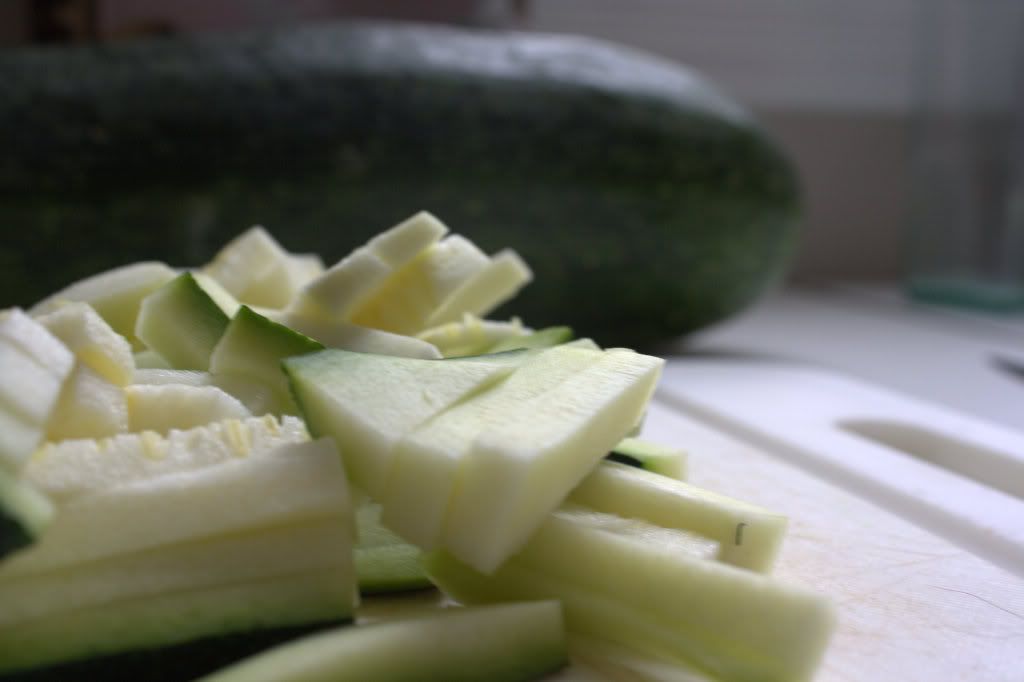 So, friends, please help! How do you use zucchini? Do you have a favourite recipe? A conventional or unconventional use for the stuff?
I am grateful to our neighbour down the road. How else could I learn to use this weird veggie? Perhaps next year, I'll even grow a couple myself.