A couple weeks ago now, we moved our furniture and ourselves out of the basement apartment and into the main floor of our little bungalow. From there, we went full force into getting the below ground unit ready for tenants for September. The whole moving thing was a little disorganized, especially since one of our bedrooms still lies unfinished and, therefore, unusable. Half of our belongings remained in the basement and we worked around them. Finally, last night, with most of the improvements completed, we began the arduous task of sorting through unopened boxes and milk crates of junk before finding a proper place for them.
To refresh, this is the basement apartment: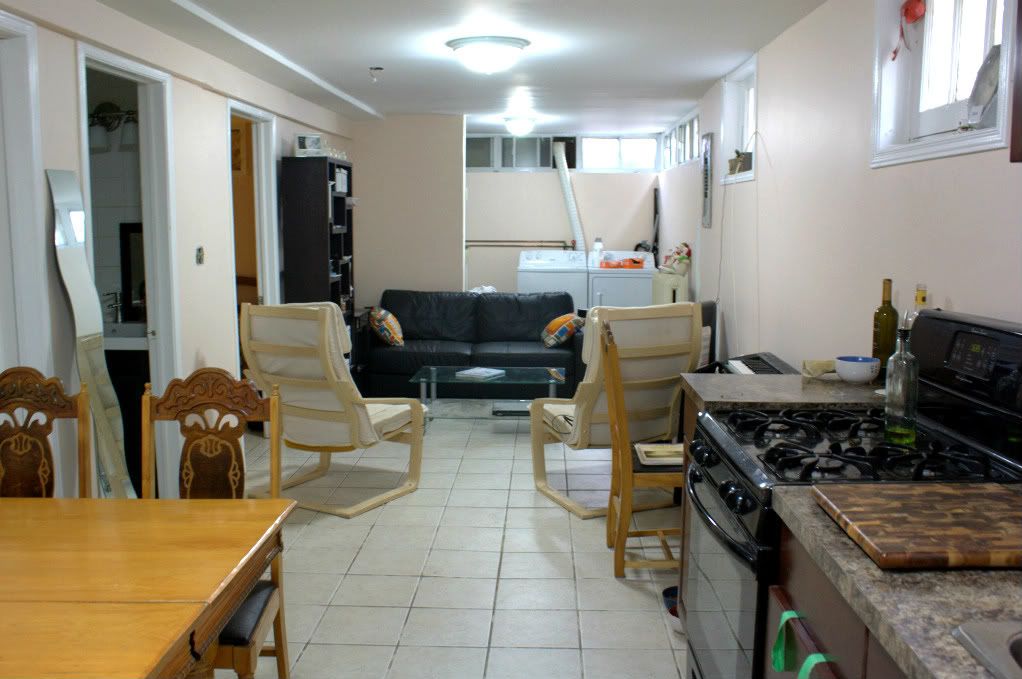 Now, it looks something more like this: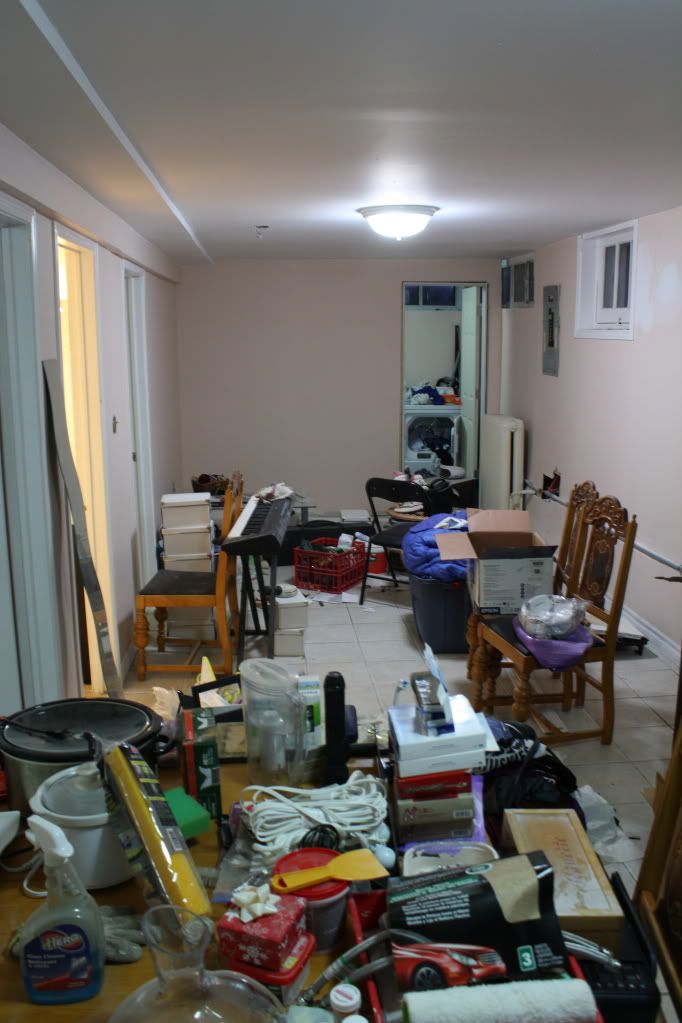 Boxes, tools, chairs, dishes, junk everywhere. Oh, it's a mess.
But, believe me when I say, this is progress. The two bedrooms are empty except for the big things: the dressers and bookshelves. The bathroom is ready to go. The wall separating the laundry from the rest of the room is up and painted and just one patch remains to be covered with an access panel. We have lots of sorting to do, lots of struggling with our storage options, but nothing a couple dedicated evenings can't take care of.
And then comes the scrubbing and the de-dusting and the grout recolouring and all the fun.
No, I'm not being sarcastic at all.