Remember what our back yard looked like when we moved in? The reason it looked so bad, so much like a dump, was because directly behind our house is a street of apartment buildings, and their dumpsters line our back fence. Renters aren't all bad. But they certainly aren't all good, either. The evidence is glaring: they don't care where their garbage lands when they carelessly attempt to toss it from their balconies to the dumpster.
(I suspect the woman who sits on her balcony all day talking on the phone loudly in between swearing at her kids through the screen door.)
There's little we can do about the garbage but grit our teeth and clean it up. The ugly fencing however, we were hoping to hide. So, we bought sunflower seeds! The package claimed they would grow to 14 feet, but when the back bramble didn't get cleared out in time and the weeds sprung up around them, they didn't get enough light to shoot quite that high. But this week, they flowered. That, combined with some green spreading vines, The back fence line isn't looking quite so bad anymore.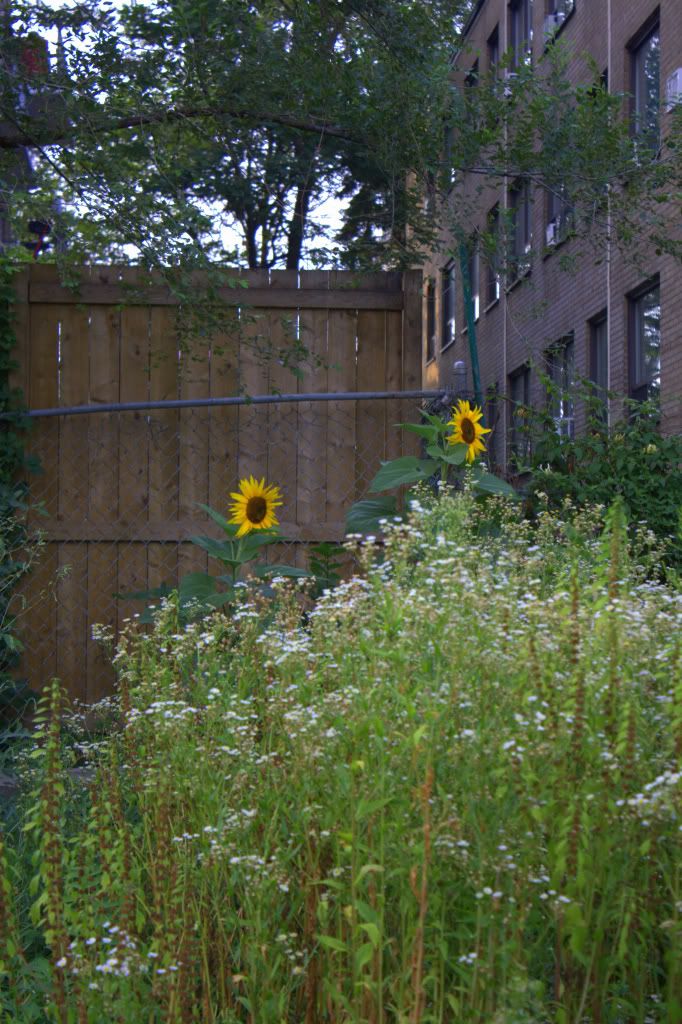 Aren't they gorgeous peeking over the height of our wild flowers? They do nothing to stop the onslaught of garbage ending up along our fence line, but at least they're pretty to look at.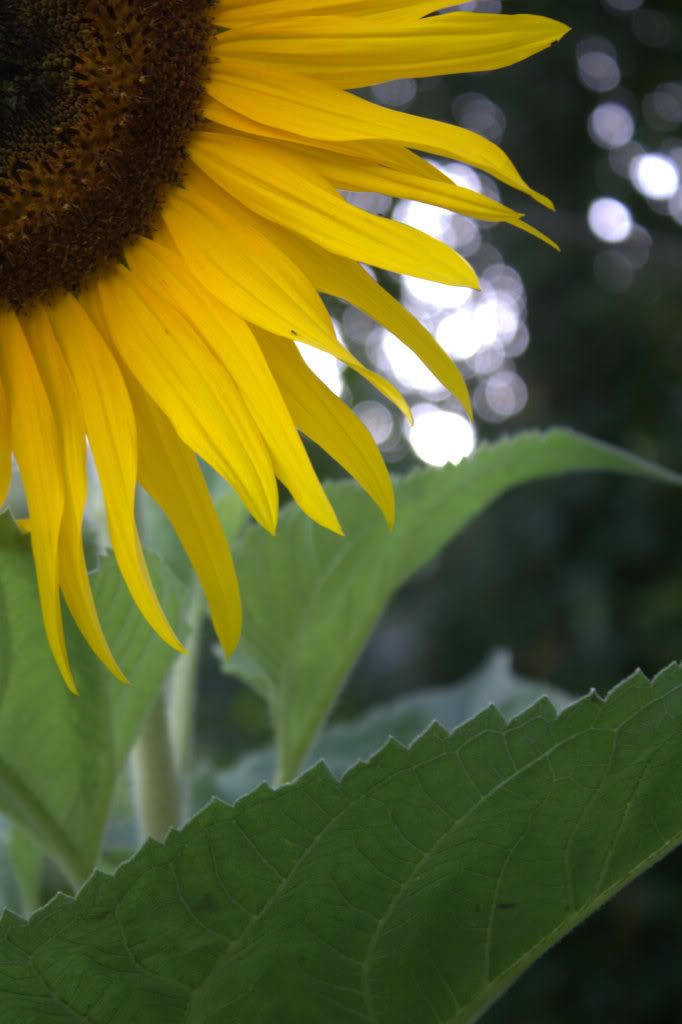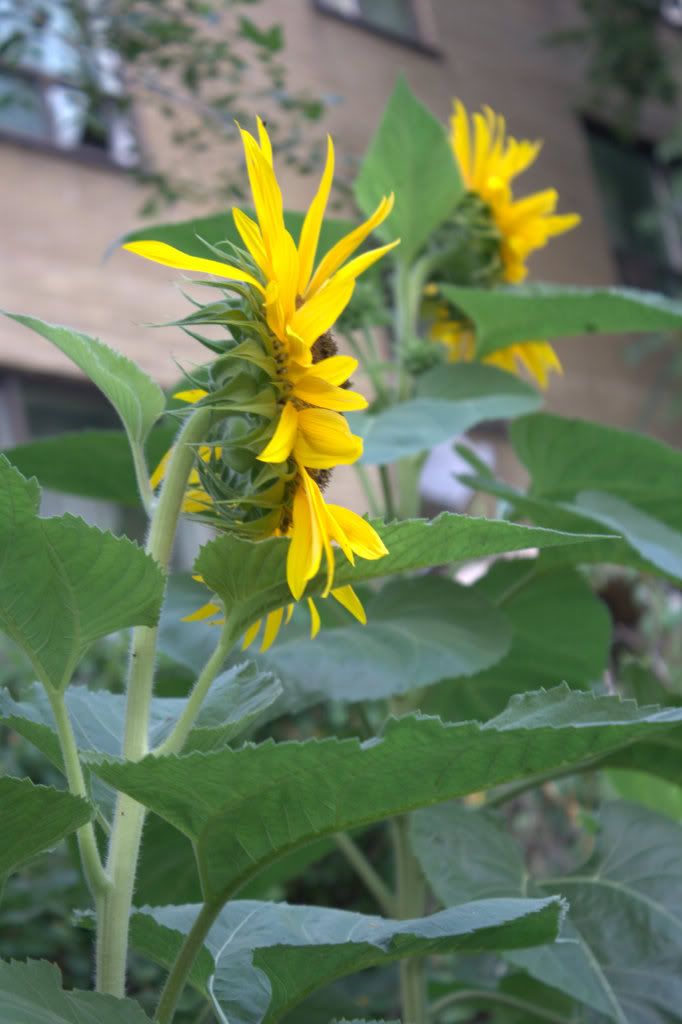 I hope to grow this patch next year, hopefully with more than 4 flowers reaching full bloom, especially after we've taken out the weeds and planted our garden in it's place. A gorgeous wall of sunflowers seems like the perfect way to draw attention away from the ugly buildings beyond and into our own space.