Today, we swiped our credit card on a big ticket purchase for what we hope is the last time for a while.
With tenants moving in come the beginning of September, it has at last come time that we need a fridge down there. But, not only that, since we're nice landlords, the washer/dryer set we put down there is meant solely for the use of the tenant.
Stackable washer/dryer units are kind of expensive, but our space limitations require us to build up. We have little choice, really, but to spend the money.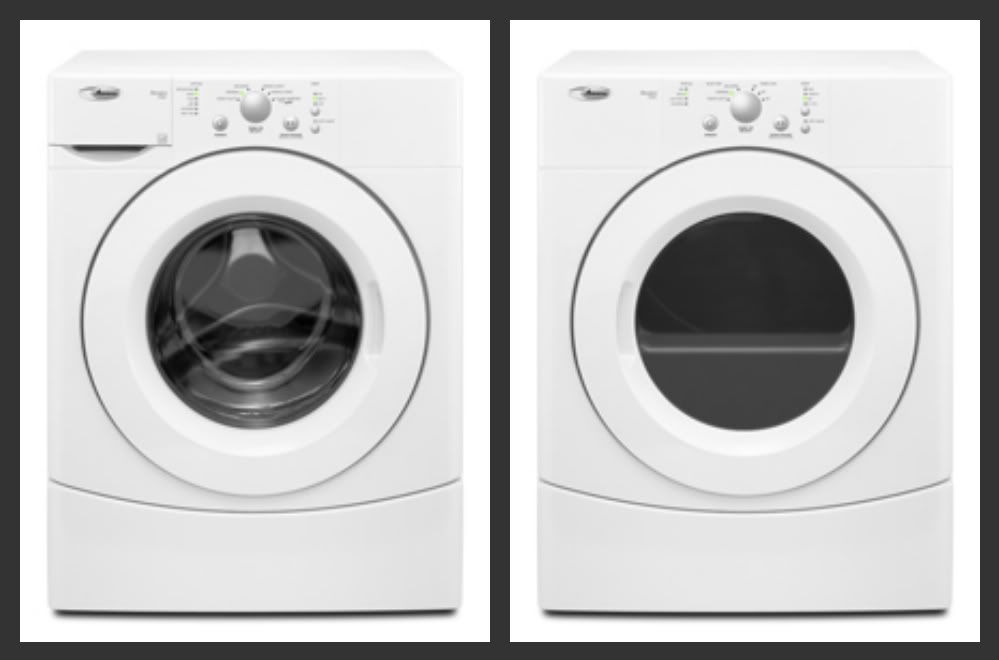 A fridge. A washer/dryer. It was another expensive trip to Home Depot. But, as I punched in my pin, I felt a sense of gratitude. This was it. We've made it through all of our big expenses. And, we did it right — spent money where spending money was a good idea, saving where it wasn't. This was by no means a cheap renovation. I can't brag about how little we spent to completely make over our kitchen, or share any fabulous ideas for using what you have in your bathroom to create something amazing,
But, what I can say? We did this right, whatever that may have meant at the time.
And now? I'm looking forward to letting our bank account rest for a bit.