(On Friday, the wonderful Lindsey from Better After kindly featured our bathroom makeover! Welcome to our new readers that found there way here from there. Want to catch up on our story without having to read ALL 92 posts? Check out this one, this one, these two, this one, and… well, our About Us and In The Beginning pages are always a good place to start.)
As I alluded to on Friday, we have some big news. At least, I find it big news. Big exciting news. In truth, this news is probably really only exciting to us, but I hope you'll be happy for us anyway.
We have officially moved upstairs!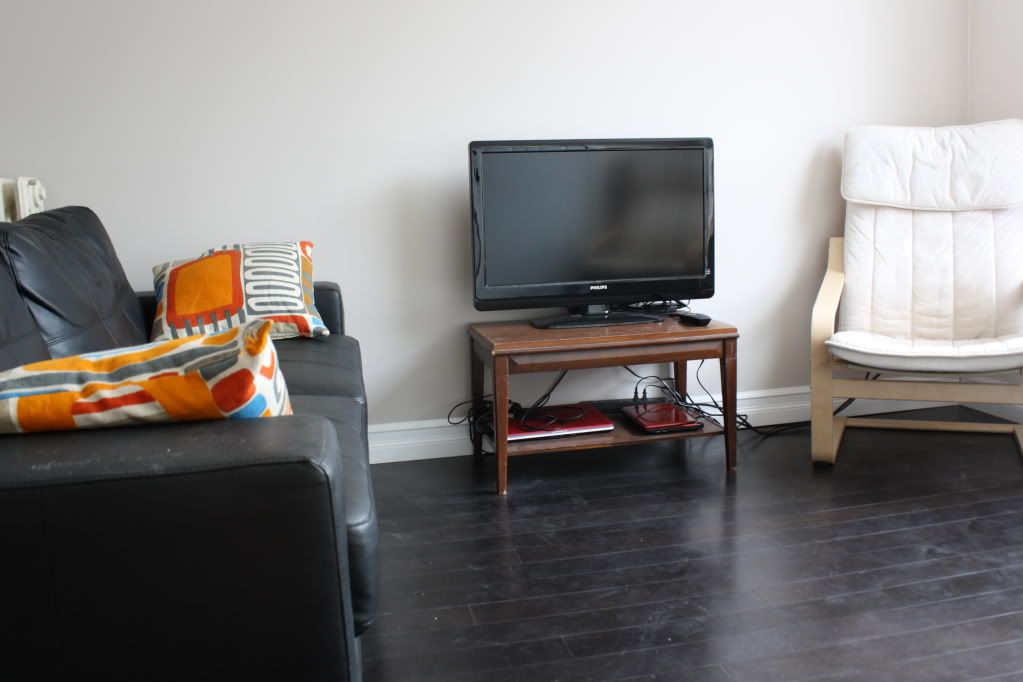 (Our dark floors show off our moniker quite well, I think. I'm not regretting the decision yet, but my level of tolerance for dust seems to be quite high. Need a Swiffer.)
We're wondering if we were a little premature in our decision to lug all of our furniture out of the basement apartment. I love that we are officially living in the home we're busy creating but… guys… it's hot. And our house has no A/C. None. Nada. Zip. Zilch. We're melting over here. Last night, we very nearly put on our shoes to head to Ikea just for the A/C. And then we realized that they closed in an hour.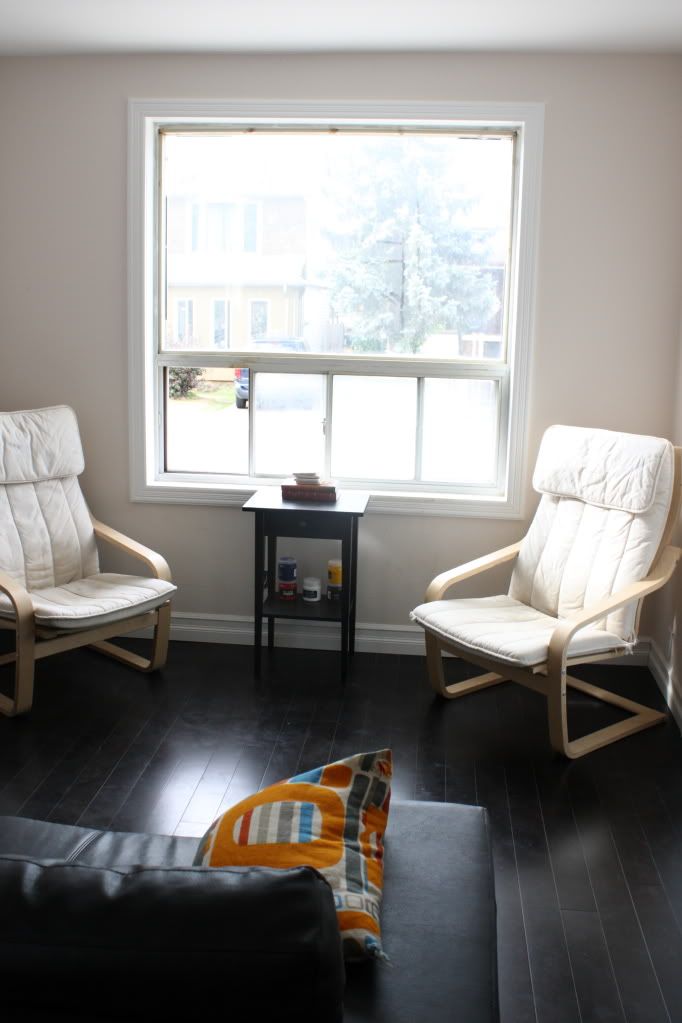 Either way, I will remain grateful that I can now properly envision our lives in this home, out of limbo. Besides, now, I can properly begin to decorate! Though, with our furniture finally gracing our dark bamboo floors, I'm starting to wonder if my decorating abilities will lead more to this:
and less to this:
Oh, I hope not.