Did you know? According to Wikipedia, the purpose of the Civic Holiday is to commemorate the abolition of slavery in Britian — and therefore, Canada. This post has absolutely nothing to do with that except for the fact that we have the day off and I, therefore, have time to present you with this, a second Monday post, a bonus post, if you will.
A how-to!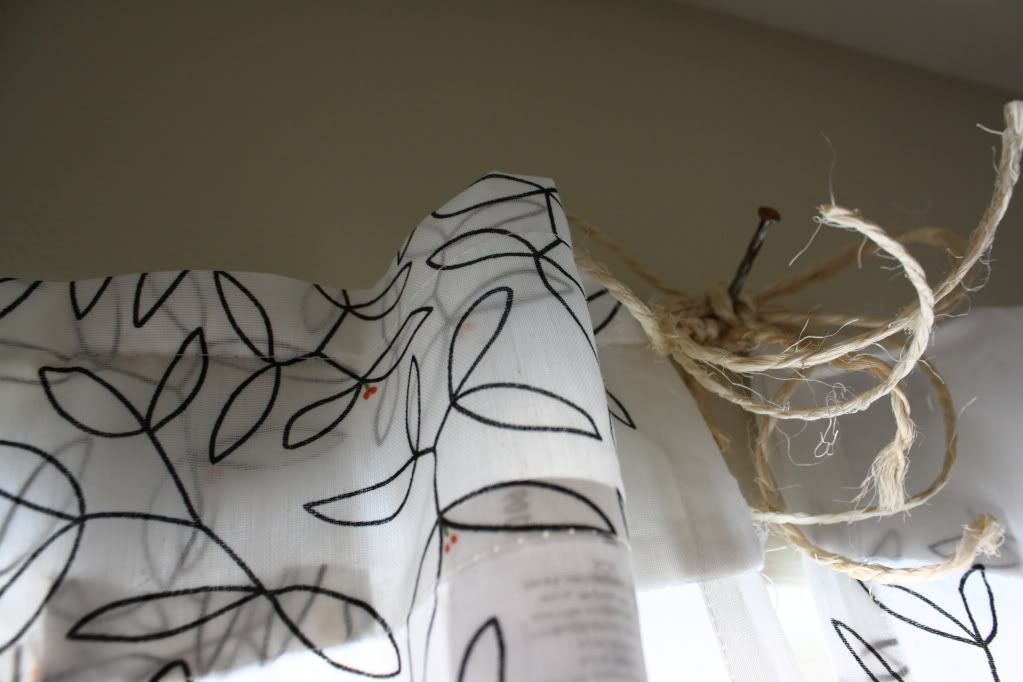 On Friday night, after we lugged our bed and nightstands up the stairs and into the front bedroom, I stood in front of the big picture window and thought hard — where had I put the curtain rod? I had the curtain, but despite sorting through our room of stuff (yes, we have a room of stuff — I should probably just throw it all out), no curtain rod was to be found. How on earth are you supposed to hang a curtain without a curtain rod?
This is how: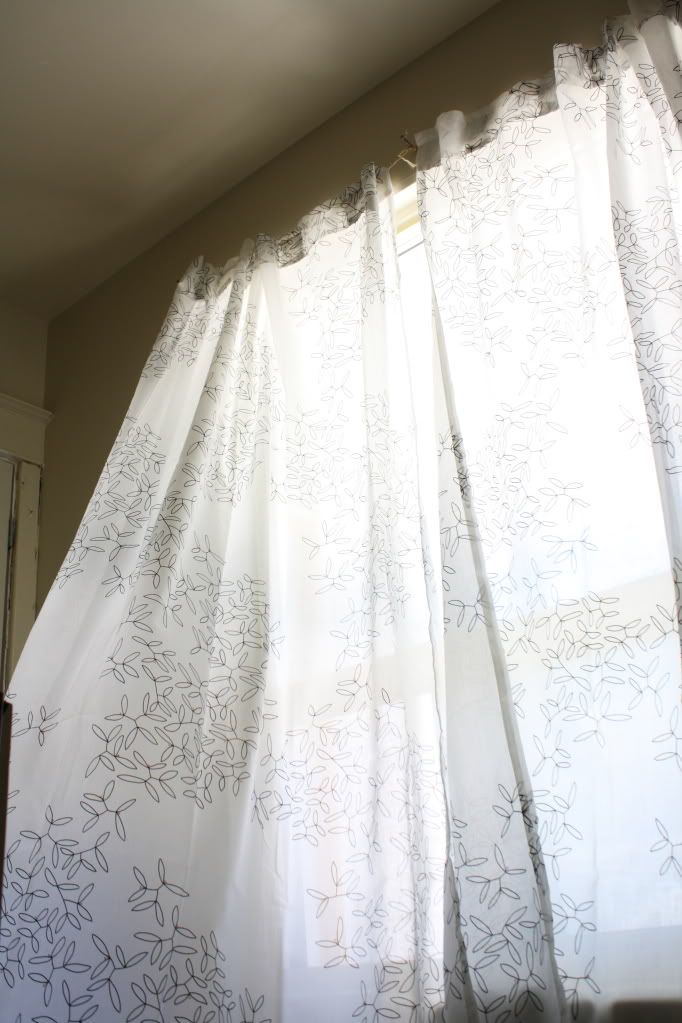 1. Take 3 nails and some twine.
2. Hammer the nails at equal distances across the length of the window, one in the middle and one on each side.
3. Cut a length of twine long enough to string between two nails.
4. Tie the twine to one outside nail.
5. Thread your curtain onto the twine. Ikea curtains work well for this — mine has the hoops hidden on the back, so you don't see the twine at all when it's hanging.
6. Tie the twine to the middle nail. Keep it as tight as possible, but don't worry if it's not completely taut. It's just as charming with a little droop.
7. Repeat on the opposite side with the second panel.
8. With another length of twine, tie a bow to the middle nail, just to dress it up a little.
9. Rearrange your curtains to be evenly spread out on the twine and step back to admire your handiwork.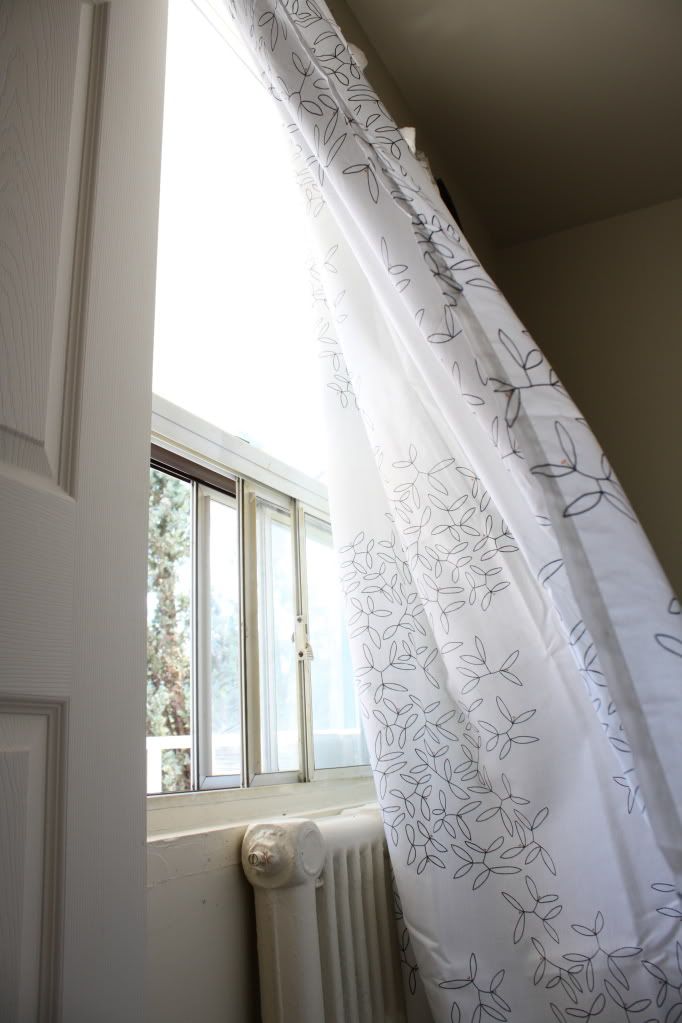 And now, I'm off to do something useful now that the day is finally getting a touch cooler!