Yes, we've finally gotten there. Finally, we have something to reveal.
Let's review, shall we? When we bought this house, the bathroom looked like this:
Oh, goodness, it was bad.
Not just grungy. The floor was rotting out. The vanity was a write-off and the toilet? Uhg. Also, everything was blue, blue, blue, and the layout was terrible. No one wants to be able to wash their hands while sitting on the toilet.
We don't have a lot of space to work with, so we didn't have a lot of layout options, but I think we succeeded. But, why don't you tell us? What do you think of our to-the-studs makeover?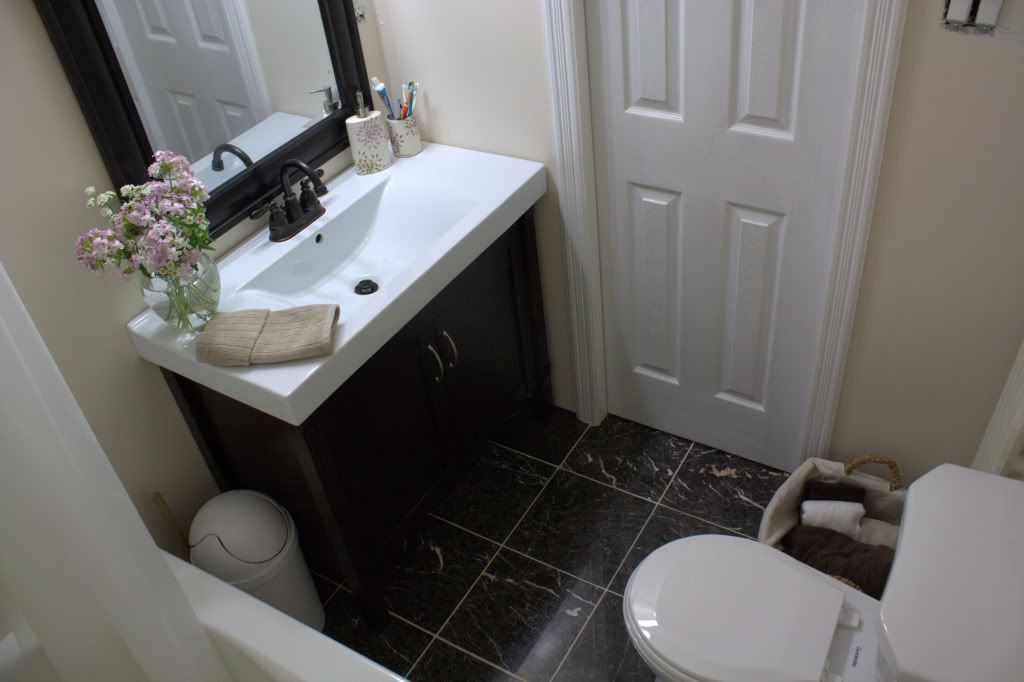 A usable vanity, a little extra knee space, and a pocket door. No more awkward corners or partial walls making the room feel smaller. It's only 6 by 6, but it's open and comfortable.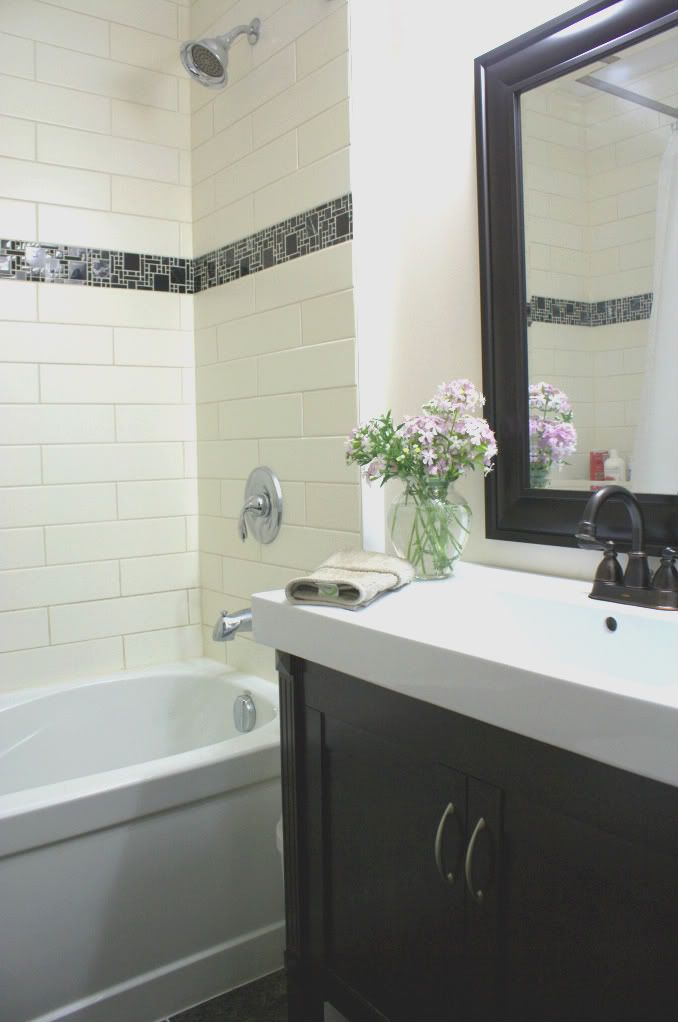 I love our mosaic tile in the shower. I love the vanity we went with. I love the simple mirror on the wall.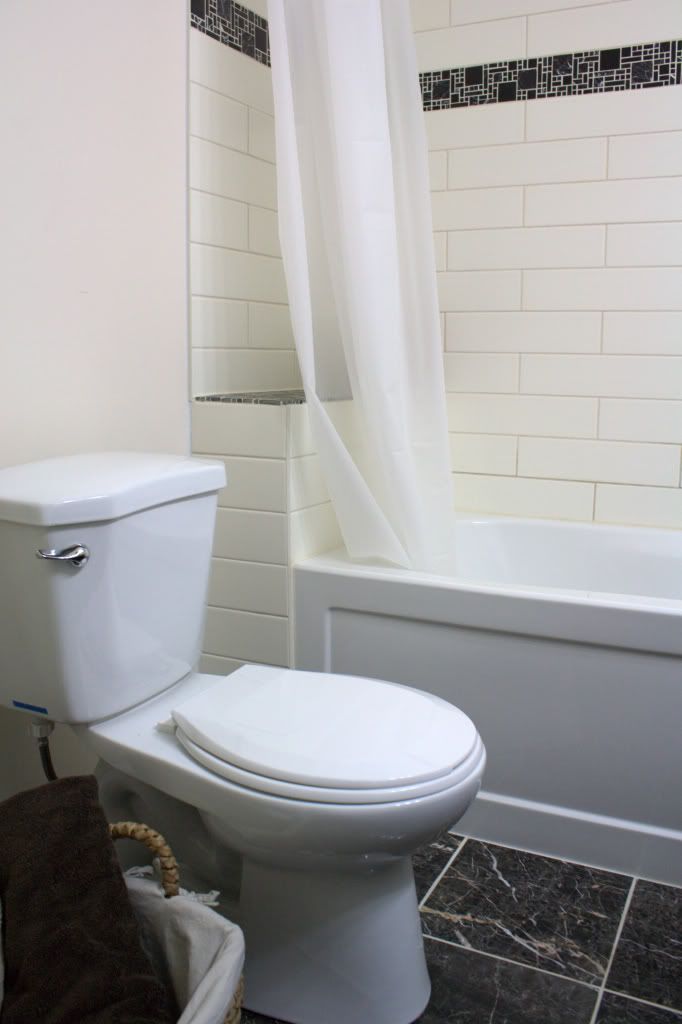 Of course, it looks good. But, like everything, it's not actually done. It's comfortable and usable, but there's still a few things.
The toilet is the wrong size. A new 14" rough-in is waiting patiently in a box. All we have to do is remove this one, install it downstairs in the basement bathroom, and put the new one in.
Baseboard is needed along the walls by the vanity.
I need to put an extra coat of paint on the door.
We need some kind of storage. Open shelves, likely, above the toilet and radiator.
Compared to other lists, it's refreshingly small. Small and so, so unimportant. As it is, I find our bathroom beautiful, despite not really being decorated, despite lacking in proper storage options.Our bathroom situation has certainly come so far from the rotting blue monstrosity we started with.