Yesterday, I was gripped by insanity. I worked from home in order to let the granite measuring guy in. Yes, this was insanity. Our house has no air conditioning.
Surprisingly, it wasn't actually too bad for being comfortable. I ran around in the morning and opened all the doors and all the windows, so a gorgeous breeze flew through the living room and out the back door. At one point, I may have even realized I was getting goosebumps and got up to close a window. Said breeze must have been short-lived though, because by 4, when I had to rush off to catch a bus to meet the Husband for dinner at the pastor's house, I was drained of energy and feeling soaked in sweat.
Because of this heat, I know that not much is going to be accomplished on the house this week. After our spurt of energy this past weekend, it's a bit of a disappointment. I would have liked to have the drywall holes patched in the bedroom, our paint colour picked and the first coat on. I would have loved to get started on putting down the floor next week so we can finally move ourselves upstairs the week after. That's not happening.
But, as the list of things that needs to get done gets smaller, the likelihood of finding a renter for September seems to be growing. We have approximately 4 weeks left. Soon, we will need to start advertising and commit to a move-in date.
Soon, I will need to start decorating. Soon, I will find out if I even can decorate.
Soon, the heat will break and I will stop mourning the dying process of our raspberry bush.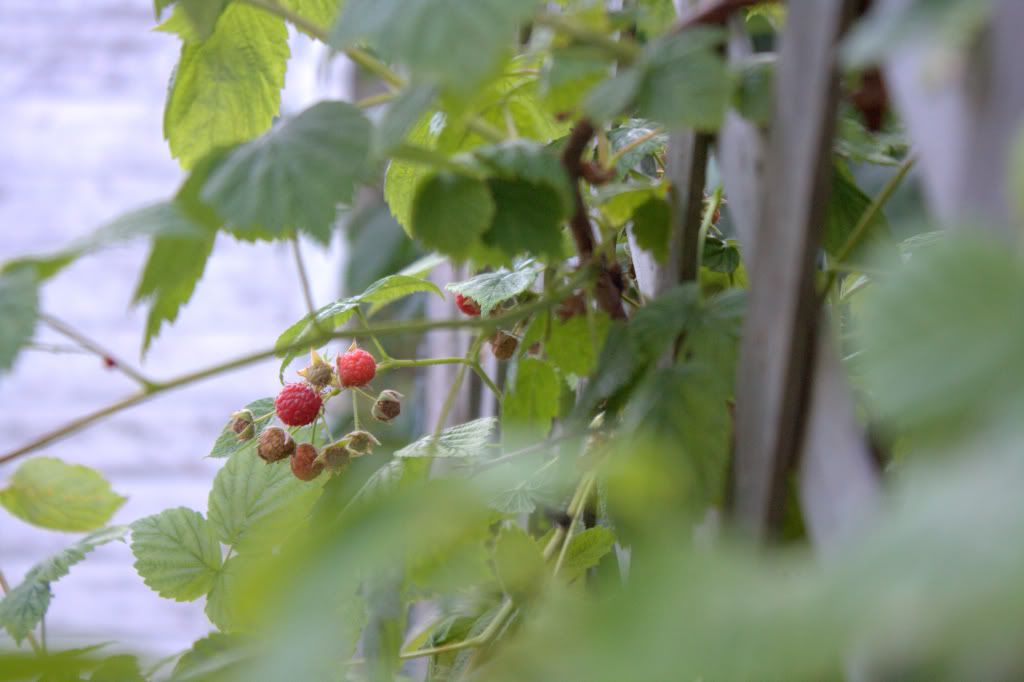 (Yes, our kitchen has been measured for granite! Soon, they will call us and let us know when we can come pick out our slab. And then, they'll come and install it! And I will have a kitchen at last!)
Have you managed to stay cool? Did you know that, in TO, we're to expect temperatures that feel like 48* tomorrow? That's 118*F for my American friends. Humid. I'll definitely be headed to work and the delightful A/C then.