On March 31st, when we unlocked our door as homeowners for the first time, our kitchen looked like this:
I know. Bad.
1 month later, we were this far: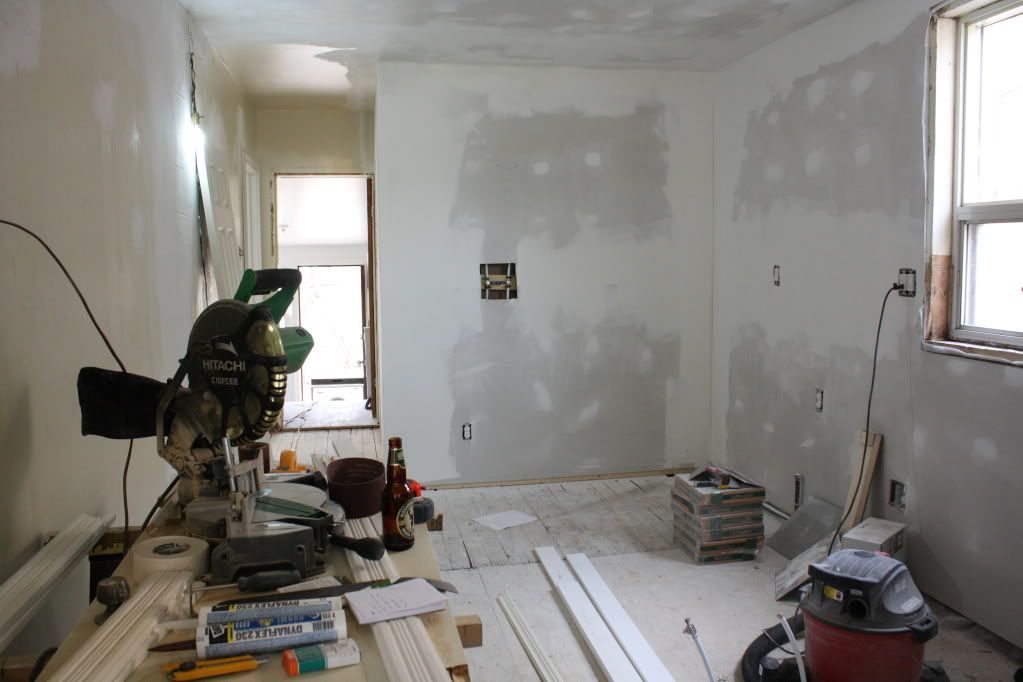 It looks a lot different now. I feel a little bad for not sharing more proper progress info with you. We've painted, put together our Ikea cabinets, bought our appliances, and then… waited. For weeks. There was more to order and we were slacking. But, last night, we picked out and ordered our granite, so tonight, the Husband and I shimmied our broken stove back into its proper spot (now that the technician had come and been useless) and he carefully set the height and leveled our 4 base cabinets. And now, even without countertops, or the rest of our cupboards, it's looking pretty awesome.
See?
I can't wait until it's finished and the extra panels are gone from against the hallway wall, and my beautiful pendant lights are hung, and a back splash is added along the wall. This kitchen is going to be beautiful. Small, yes, but so is everything in this house.
Beautiful.