Every city has its pockets of old, beautiful, well-maintained homes. And by old, I mean century old, original-owners-all-gone kind of old. Old with a history and a long one. While visiting my best friend forever last weekend, I took a few shots of the gorgeous homes just a few blocks away from her house. A couple of them reminded me of the old farmhouse I grew up in. All of them reminded me of how much charm can be packed into one building. Old houses are beautiful.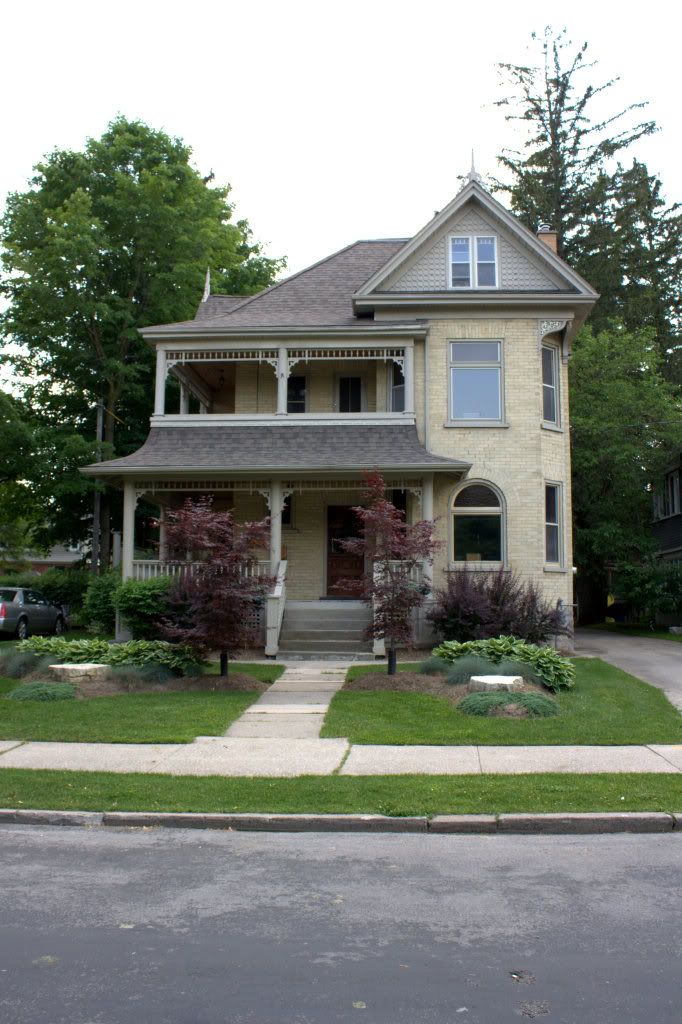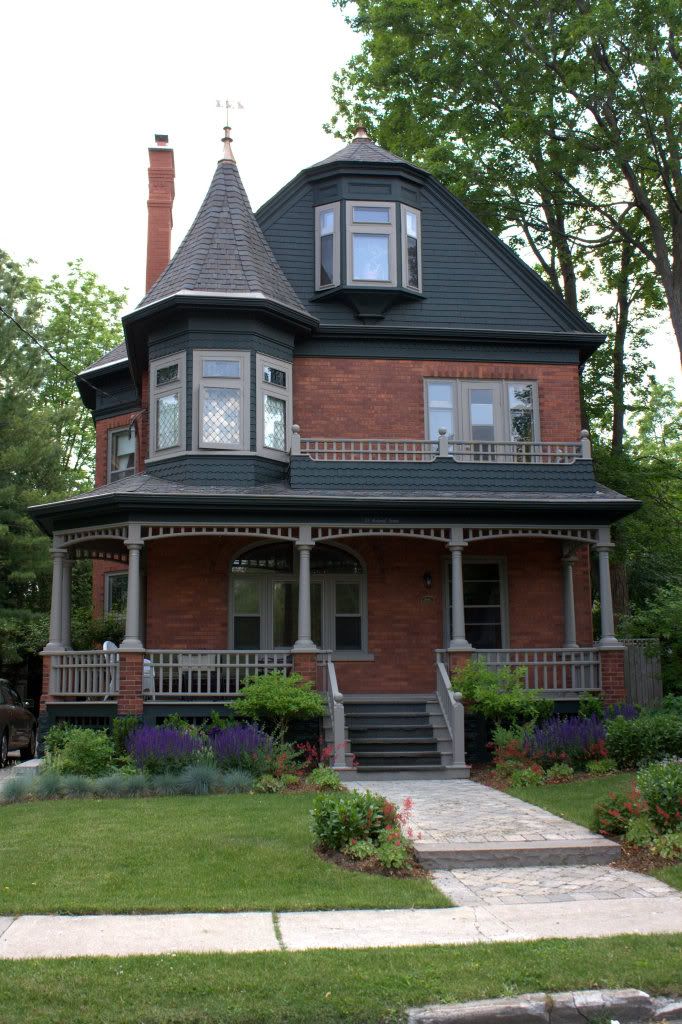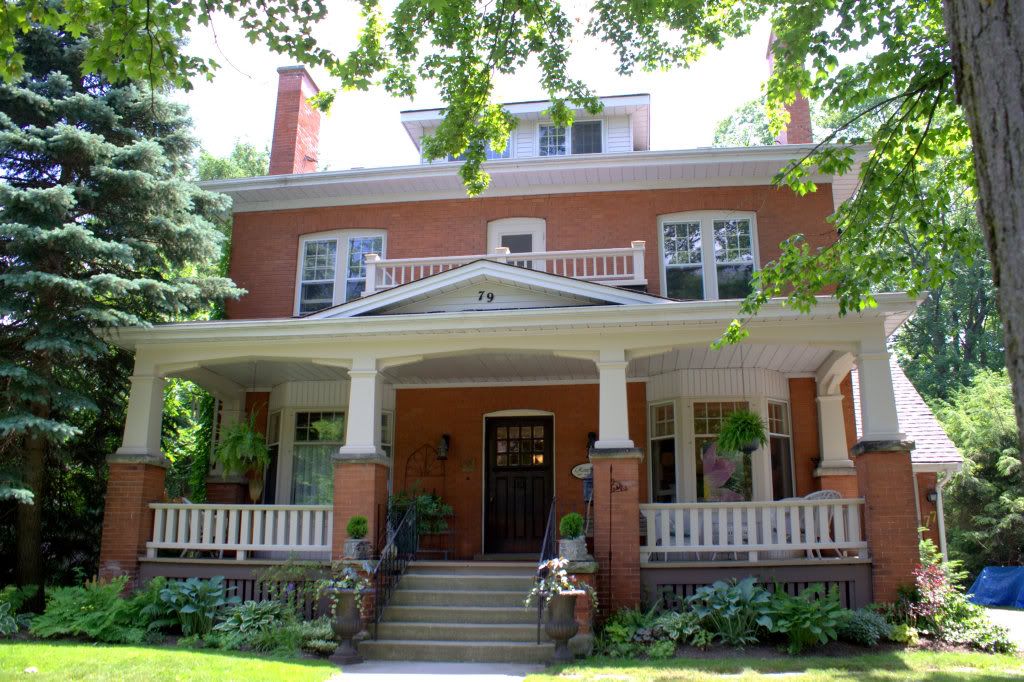 This last one was incredible. It was on an odd little corner, a V, really, which meant it had not only a gorgeous front entrance: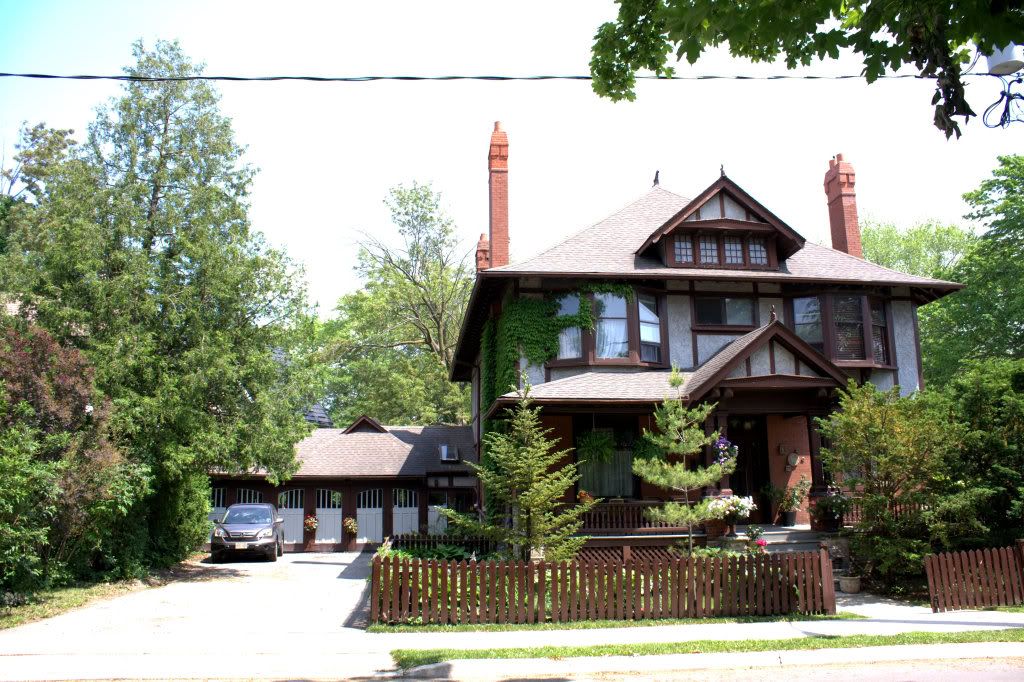 but also an adorable back entrance.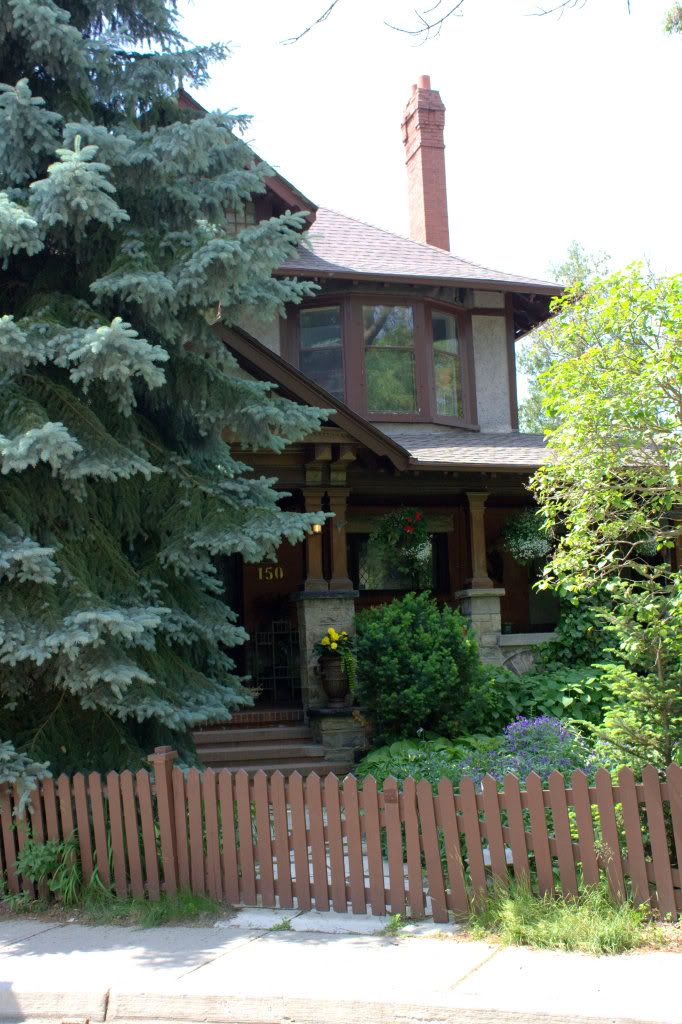 The dusty house, with its 600 sq ft and crumbling front railing doesn't compare. One day, I'd love to live in one of these gorgeous homes — particularly one of the first two — should our situation and our finances warrant it. For now, though, we're doing pretty good with our dusty house. It's small, but I constantly remind myself: we're only two people, and in a housing market that just seems to keep climbing, we're doing pretty well for owning a house at all.
Someday, we'll set our sights a little higher, but for now, we are perfectly, utterly content.
(Or, I will be once the kitchen gets finished!)