How does your garden grow?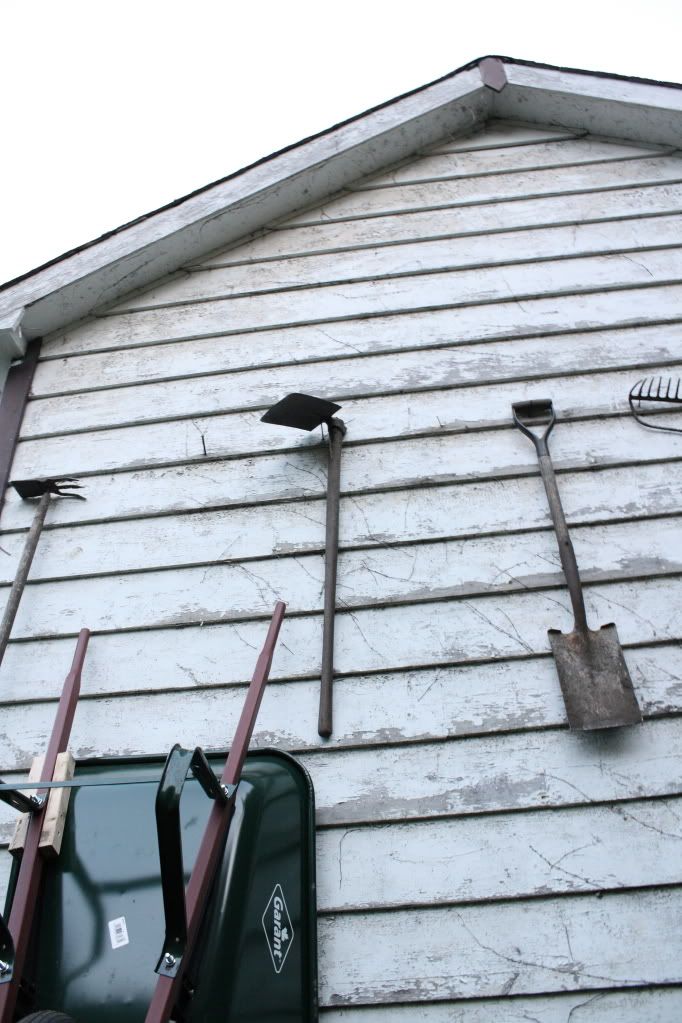 The Husband and I have no history as gardeners. Our parents weren't much interested in growing their own food and even though my grandmother's garden is extensive, I never helped much beyond picking strawberries in order to stuff my own face. Regardless, we wanted to find out what colour our thumbs are this summer. Until now, I was getting pretty certain they were black and rotting.
I was embarrassed of our garden. See, it was kind of a last minute effort. The weekend we put plants into our one flower bed, we also picked up a couple tomato plants and some packets of seeds. The Husband and I threw them down in rough, uneven rows at the end of a long day of turning soil and raking it flat. Where the garden ran into the section we hadn't yet gotten to, we hacked up the dirt quickly and dropped the seeds in. A week later, the garden patch grew just a touch when we added a rhubarb plant and a few gifted broccoli plants.
I'm sure you can see where this is going.
It was a mess.
I didn't take pictures. It was embarrassing.
Last night, I threw on a pair of painting yoga pants and an old t-shirt and got down on my hands and knees among the weeds. Slowly, slowly, our carrots emerged, our lettuce reclaimed its space, our rhubarb stretched itself out in relief. And now, I have a garden that I am almost pleased to share!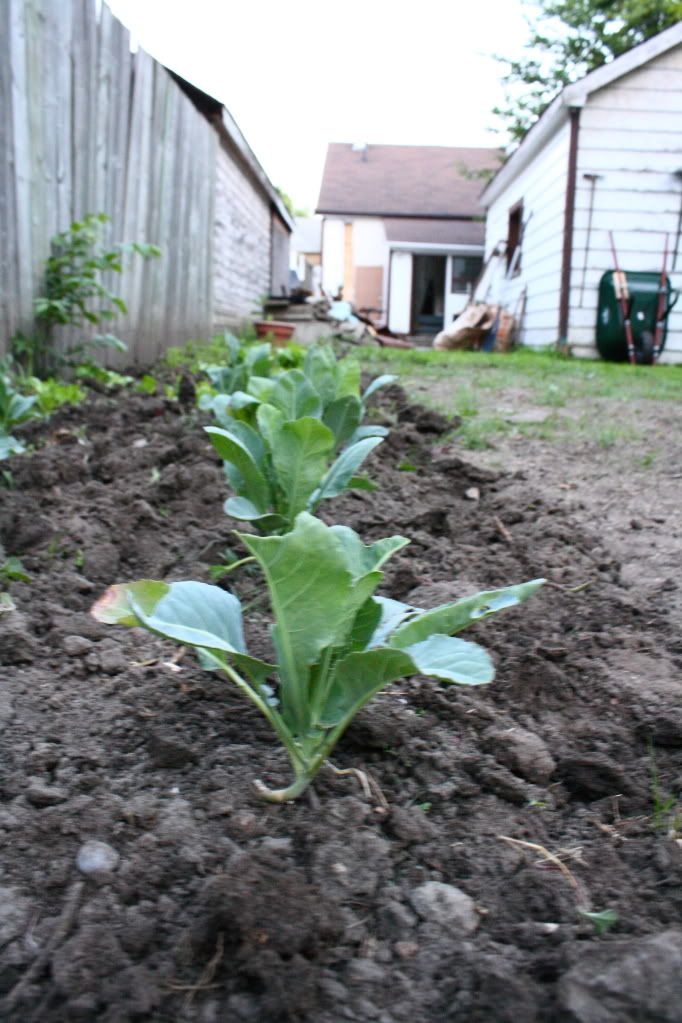 And now, here's Mocha, with a detailed tour of our little patch: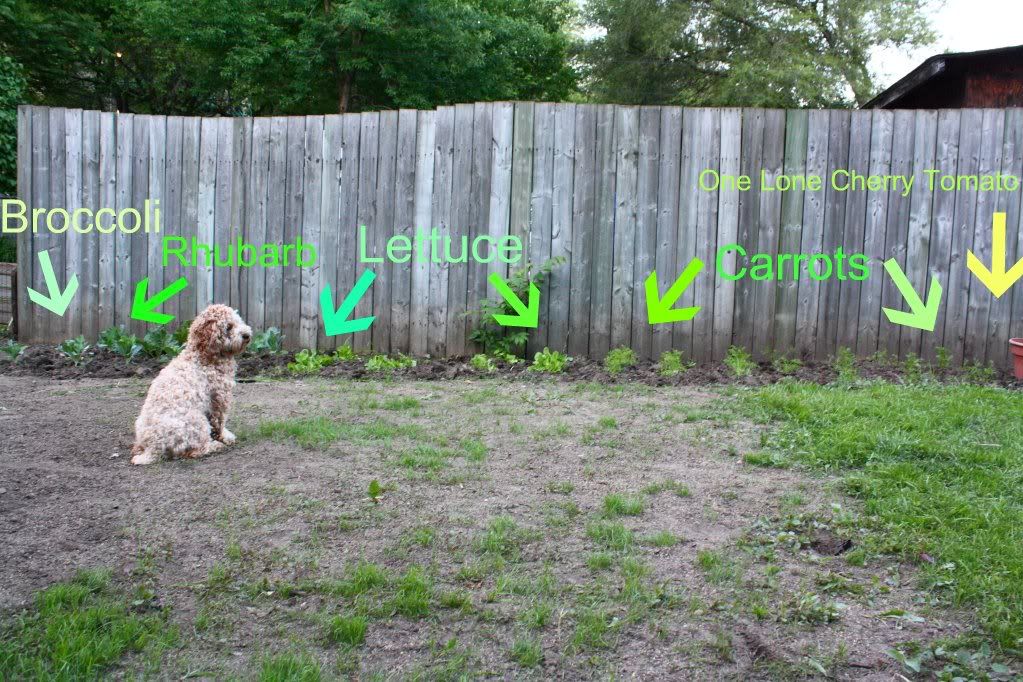 Broccoli: A gift from our neighbour, a generous man, instantly friendly, who passed away last Monday, much to our bewildered surprise. One day about a month ago, I come home from work, and he leans over the fence. "Would you like some broccoli?" I'm not going to say no. He was a wealth of gardening tips and intensely chatty.
Rhubarb: I love rhubarb. I grew up chewing on the tart stalks until I couldn't anymore. My grandmother turns hers into jam every year and gifts us each with a jar or three every Christmas. Rhubarb crisps are better than strawberry pie.
Lettuce: The day after we planted these, my parents' big dog, who was visiting at the time, ran out into the back yard one day after her long day of being cooped up in the house and took a squat right in the middle of these. I'm sure you can imagine what that did to the tender seeds.
Carrots: Just because I like 'em.
One Lone Cherry Tomato: It didn't used to be such a loner. It had a pair, a big brother, a full-sized tomato plant. But it too, fell victim to the dogs. I actually cannot find the stalk. It was broken off and then dragged away at some point. Our cherry tomato, on the other hand, is doing quite well, despite being stepped on early on and losing half its stalk, before I had even planted it in the garden. By me. Can't blame that one on the dogs.
(And, in the pot on the edge there, a little tree I found among the weeds. Perhaps it will grow bigger and we'll plant it somewhere else. Perhaps not.)
It's little and a little too heavy on carrots. And there's lots more variety of veggies I think I should probably have. I mean, where are the peas? The beans? The strawberry plants? But it's good enough for this year. Hopefully, next year, we'll plan a little better, edge it properly, and put it in a more convenient location (not necessarily in that order).
Are there any veggie gardens playing a big role in your summer? Any advice for us beginning gardeners?