Our summer has filled up fast and, unfortunately, it means there's not a lot of time left for the house. For example, had this gorgeous couple not decided to get married on Saturday, we might have a fully functioning bathroom by now.
Had we had a fully functioning bathroom, we could have ripped out the basement bathroom and prepped it for painting and new vanity installation.
Oh. And, we could have picked out and ordered our granite so that we could actually see the end of our kitchen reno.
But, really?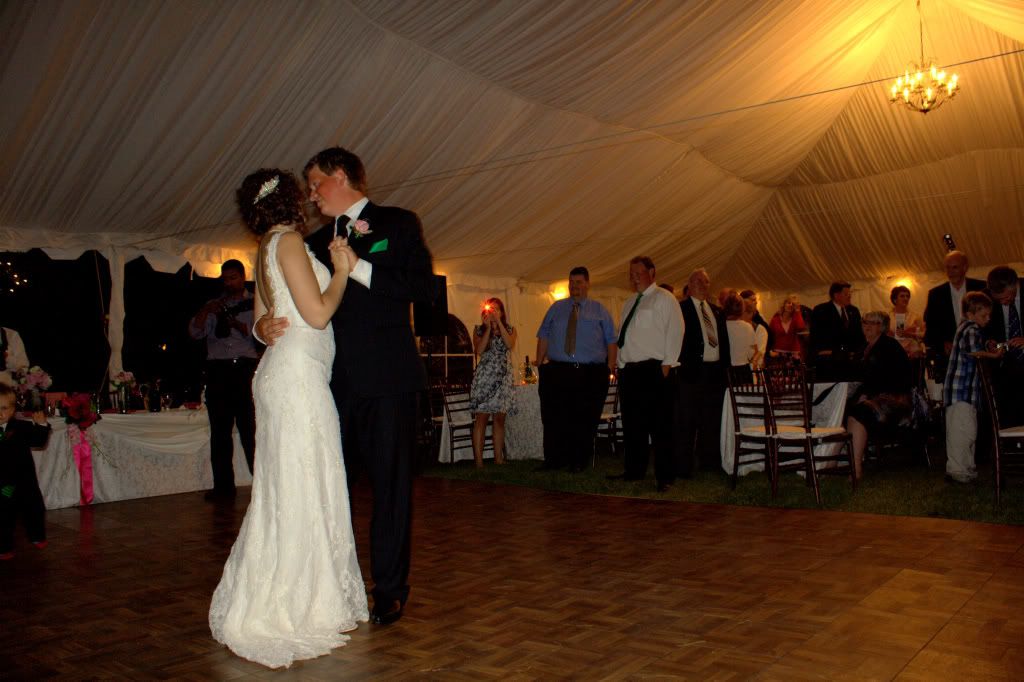 There are more important things than our house. Being there to support the creation of a new family is one of those important things. Our bathroom can wait another few days, our granite will be installed whenever it's installed and we will be at every wedding, every baptism, and every birthday party, even if it means never getting out of the basement.
All that said, there's a lot more progress coming up!
(Congratulations guys! We were honoured to be there.)