You've seen a wiggly bum and some super clean whiskers on this blog already, but I haven't done a particularly good job introducing you to all our precious pets. Since we love them just a little less than we're likely to love our future children, I definitely believe it's time to rectify the lack of snuggles.
Meet Pekoe: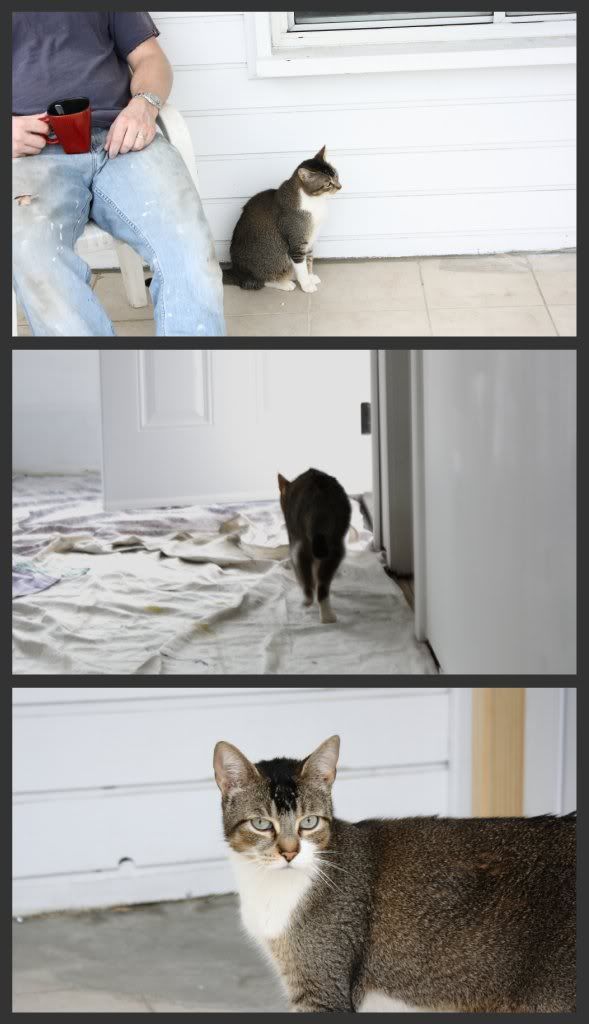 Pekoe has been with me forever, much longer than the Husband. He was the boy who made it complicated every time I needed to find a new place to live as a university student. But I never cared because he was also the boy who was always there, pulling me through rough semesters, comforting me through rough break-ups, loyally licking my nose through rough roommate situations.
He's moved from house, to apartment, to apartment, to apartment, to house, to apartment, and finally, back again. He's a trooper. Never seems to have any issues adapting. One semester, he even essentially lived in one room with me, an uncomfortable semester in which I lived with an older woman who had a toothless cat that ruled the rest of the apartment.
Never again will I do that to my Pekoe.
Now, he loves our new house. He's a wanderer by heart. It took him a few days of twitching his nose at the sunlight in our backyard, but now he's taken to spending hours, even nights, out there, coming back to eat and snuggle and sleep. He's happy when he can get the best of all worlds.
Pekoe is six this year. Six! And oh, so sophisticated and stand-offish until you lift the duvet just enough for him to crawl under and curl into a ball to purr against your stomach. The Husband thinks he looks mad all the time, but I know the truth: he's just waiting for you to scoop him up to snuggle so he can lick you with his rough, sandpaper tongue.
Coming soon: the one you've already met; the only thing that could eat my wedding shoes and still have my love and affection!