Because we've been so far into the depths of renovations, we haven't had a lot of time to decorate. Our photos are still packed into boxes, wall hangings are still leaning against out-of-the-way walls, and all our candle holders and figurines are wrapped up safe in layers of paper. I remember a sermon I heard once in which the pastor spoke of how a new house became a home when his pictures were finally hung on the wall. Because we haven't yet been able to do this, in a lot of ways, we feel displaced. Our house doesn't yet feel like home.
But this place is the only home we have. Whether it feels like our home or not is irrelevant: it is our home. We have nothing but small things and the work we have done to create the bond between ourselves and our space, small things like beautiful pink and purple hanging baskets that greet us cheerfully when we come home.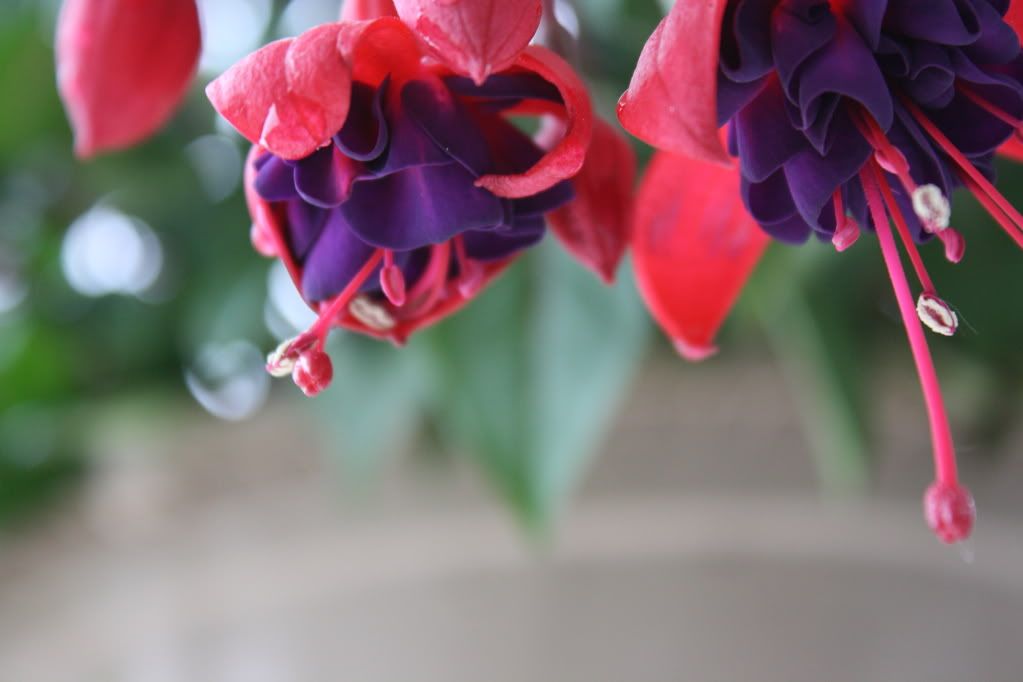 They hang on our wide front porch, the only pop of colour against our small white house. Hanging baskets have never really been a part of our house story. I grew up with flower beds and and bushes, but I don't remember many hanging baskets. But this, like the flowers that fill our back flower bed, like the marble tile in our bathroom, like the paint colour we've chosen for our walls, like the trim around our doors, represents the choices we get to make, choices for our home.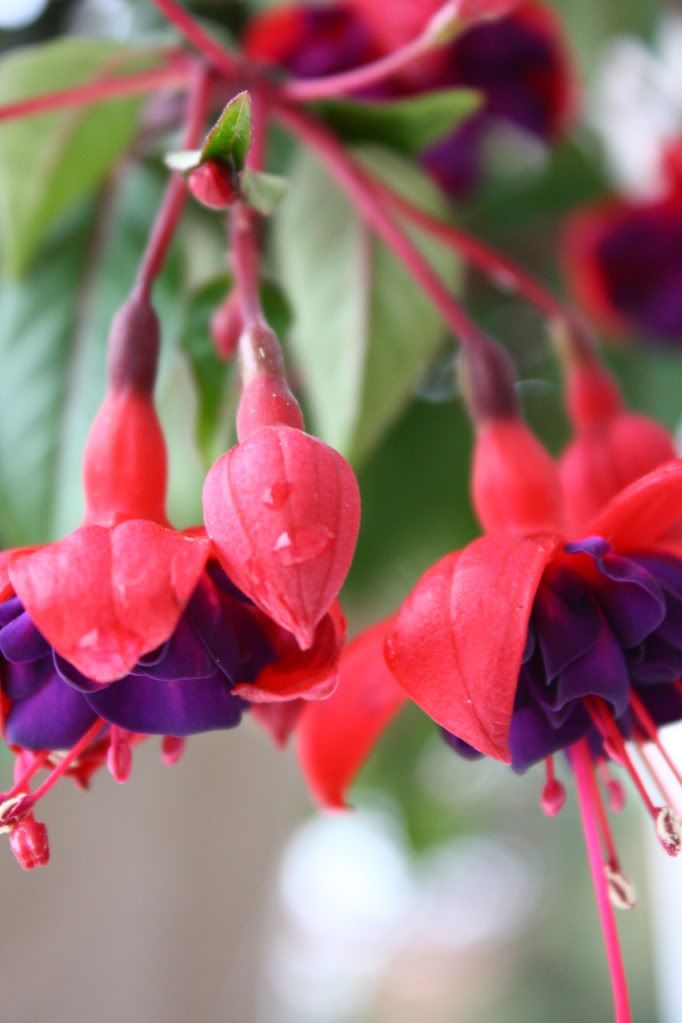 They're beautiful aren't they? Delicate and intricate, colourful, perfect. I couldn't resist pointing my camera at them. It is my hope that are home will be much like these flowers. It's as if it's in the bud stage right now, getting ready to blossom into the comfortable, beautiful home I so want to have.
In many ways, I know it's already that home.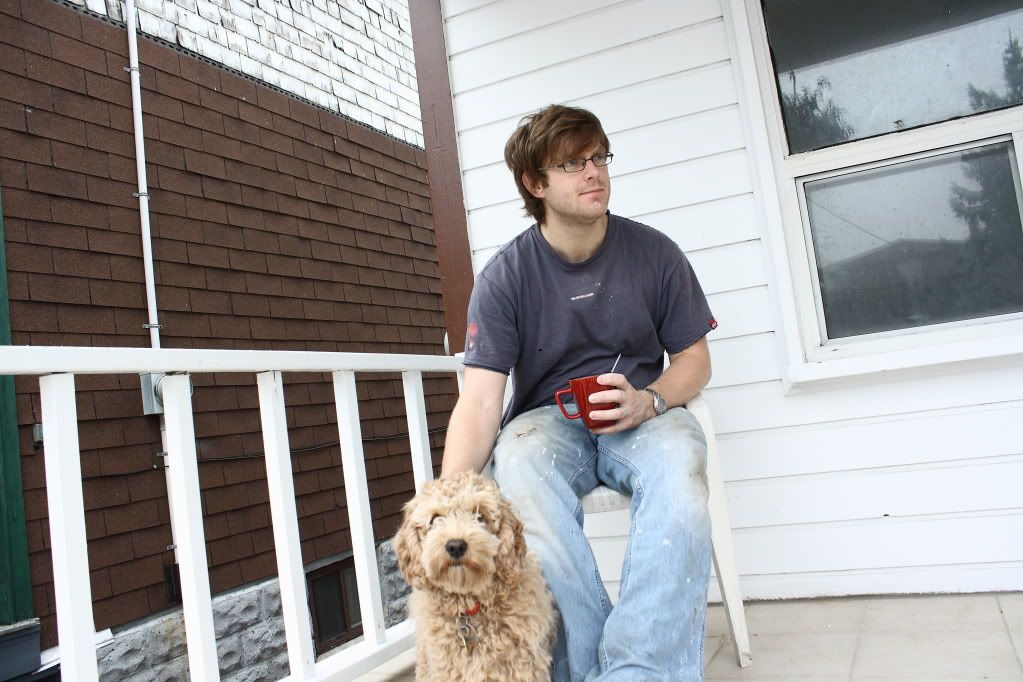 Am I being too sentimental? Home is already home, already beautiful. And now, we're working on making it so on the outside.
Happy Sunday! I hope you've all had a relaxing, productive, uplifting weekend.