Nothing got done in our house this weekend. We let the bamboo gather some dust, left the new bathroom tile to settle into its grout. We didn't pick up a drill or a piece of sandpaper or a paint brush all weekend.
And it was awesome.
Instead, we sent ourselves outside and got to work digging up our back lawn. It was a big mud pit. What plants were there were weeds. We have no choice but to start with a blank slate. So, this is our plan: turn the beautiful, dark, rich, Toronto soil*, rake it until it's perfectly, beautifully level, and scatter quickly growing grass seed all over it.
By the end of Saturday, we were this far: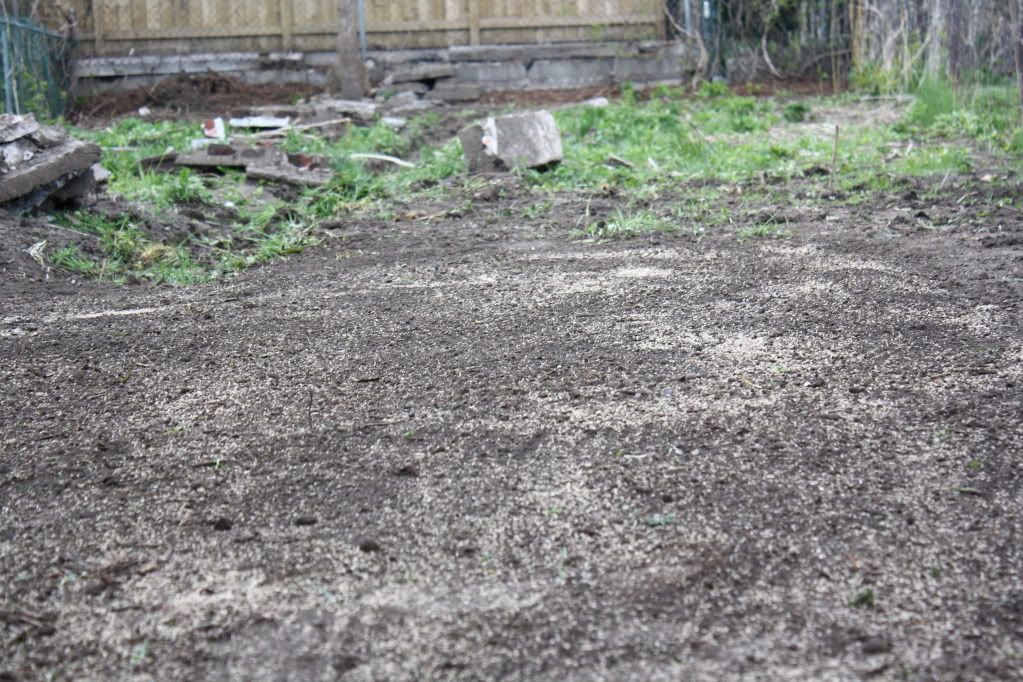 It's slow going, especially when you discover a concrete-over-brick walkway that had been laid down the middle of the backyard and buried. Yeah… we need another dumpster.
While the Husband and a friend worked away at that, I started at the flower bed beside the garage. I hoed and dug, uprooted, replanted until it was a much more workable space. I edged it out with old bricks we found lying around the backyard, planted some ornamental grasses (that, once they grow, will hopefully provide us with a little more privacy from one of our neighbours) and a few flowers.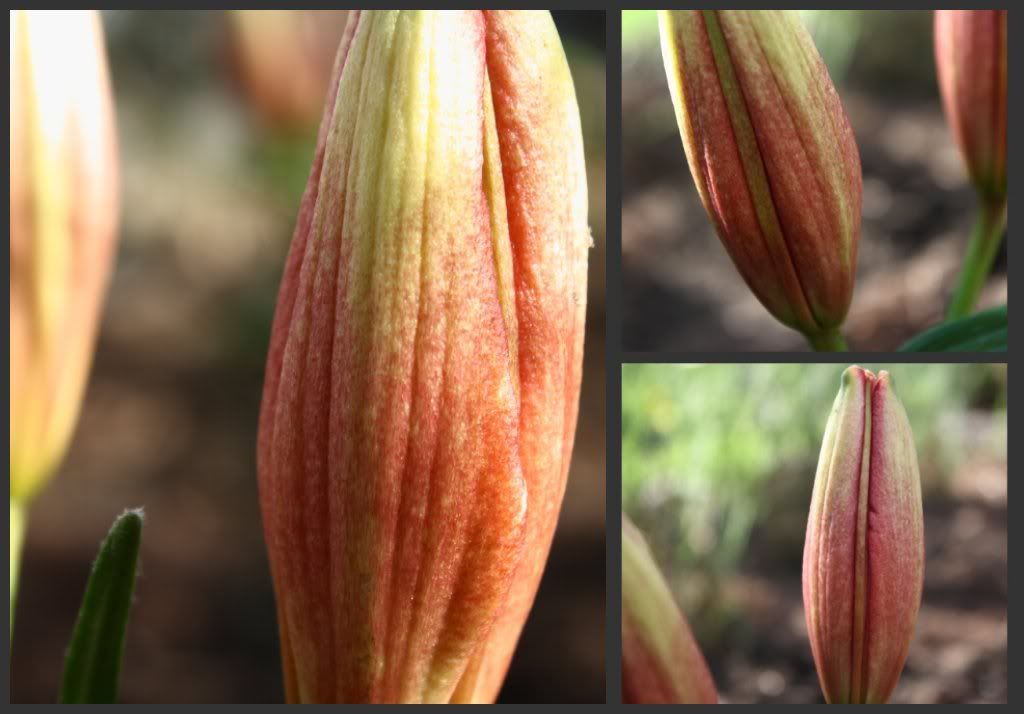 Lilies, to remind myself of my parents' flowerbeds, full of tigerlilies. I'm excited to see these open up and bloom.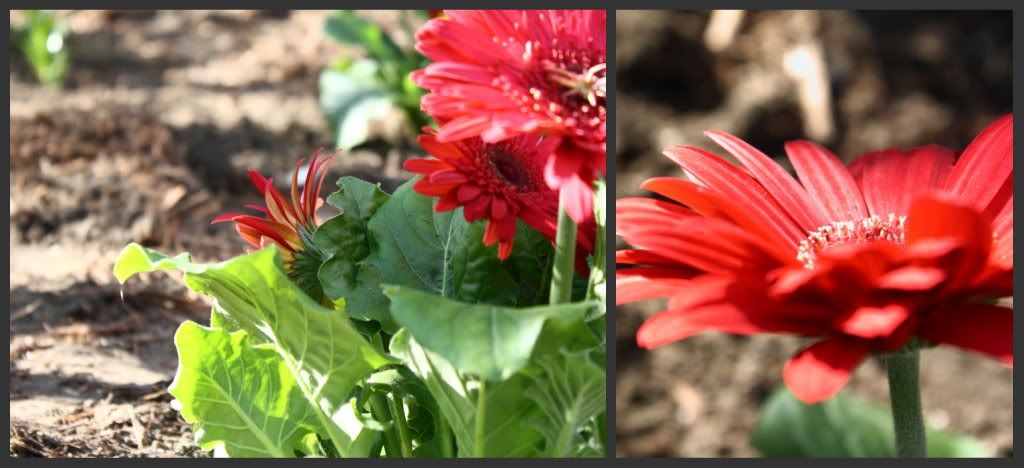 Gerbera daisies, so colourful. These were a part of my wedding bouquet, a detail I had forgotten until the Husband pointed it out yesterday.
And, to further commemorate one of the most important days of my life, tulips:
What kind of 2nd generation Dutch household is complete without tulips?
Of course, Mocha had a wonderful time with both her people outside.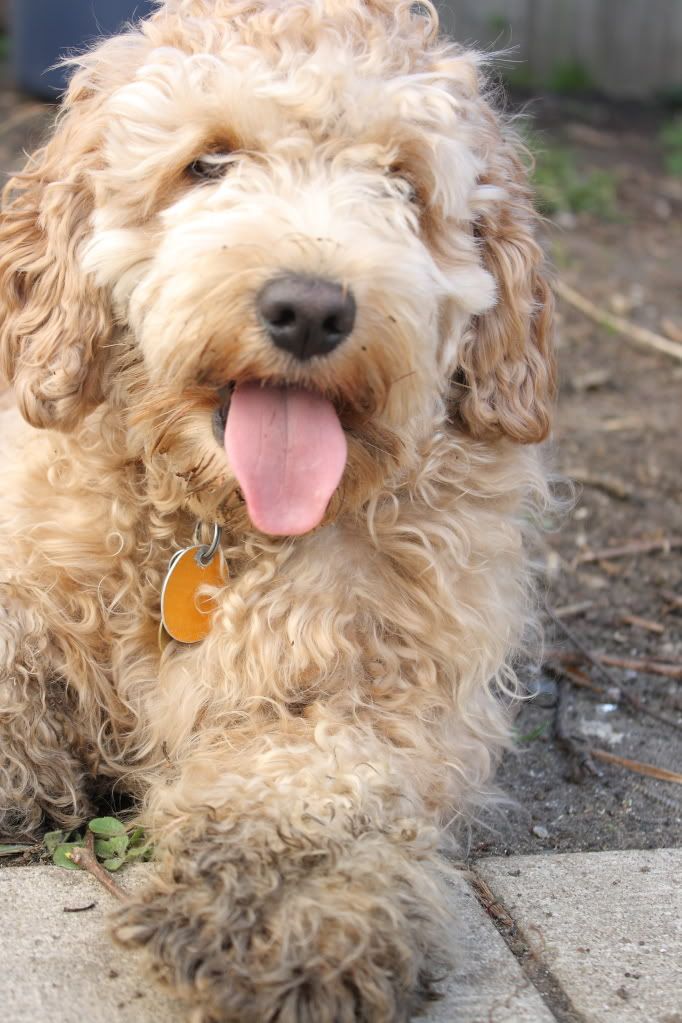 Muddy seems to be her natural state these days. Soon, we'll find the time to get her into a groomers. Soon. Ish.
* Toronto has some of the best farmland in the province. Instead of farms on this amazing expanse of farmland, there are houses. And office buildings. And roads. And they won't even let us keep chickens. This is sad.