We have a very special weekend coming up. Because of this, we didn't really want to have another house full of help. As much as we appreciate them, and as much as I'd love to be able to finish with the bathroom, and maybe get the paint on the walls, and even possible buy some kitchen cabinets, for the first time in weeks, there's something more important than the house.
Besides, I know some of our help really wanted a break.
But, my father-in-law is the type of person that, once he starts a project, he just wants to get it done. He couldn't just leave the projects we started last weekend — the floor and the tile — unfinished. So, Tuesday morning at 8:00, after the Husband and I had both headed off to work, he arrived, mixed up the grout and opened the first box of floor tile.
I got home at 5:30 and it. was. perfect.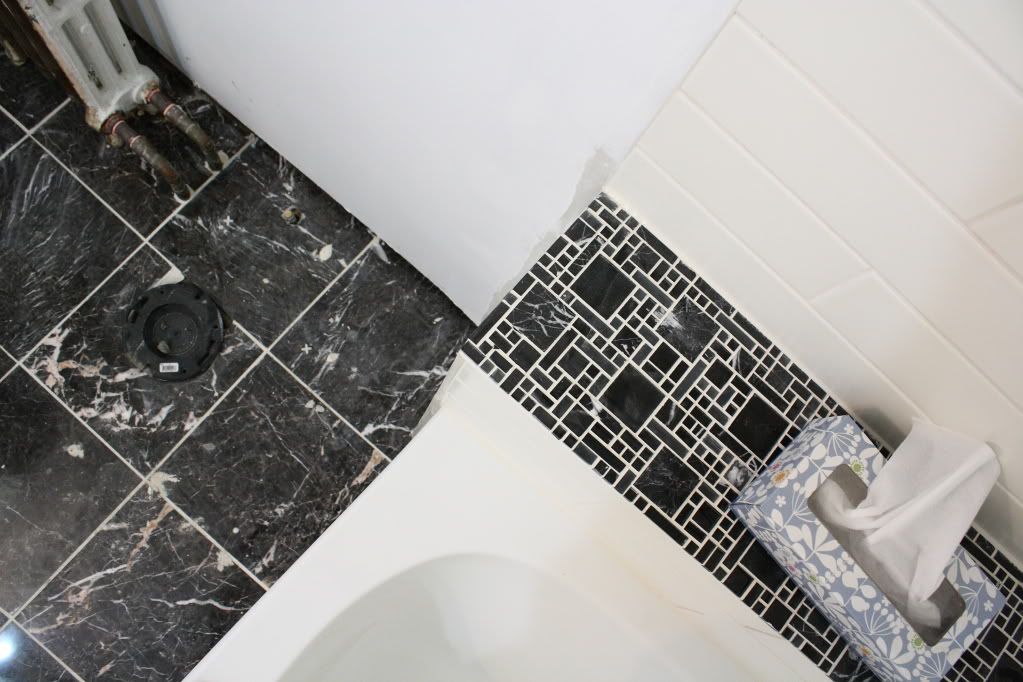 Beyond perfect, really. Luxurious. I could have sat in there all night.
He even installed the pocket door.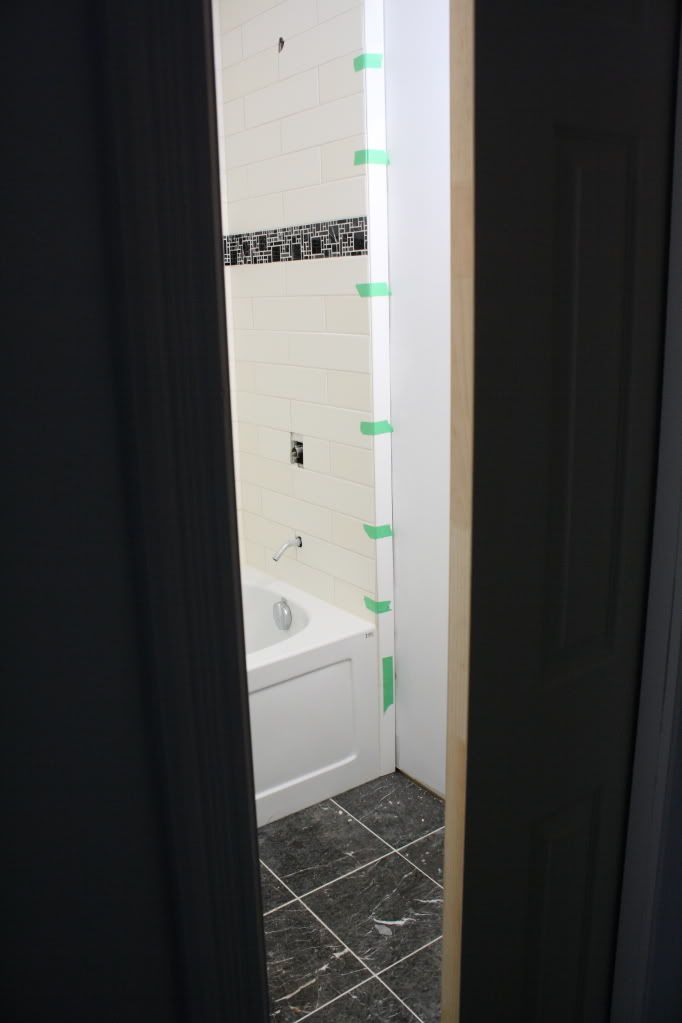 Can I comment for a moment on the amazingness that is the invention of a pocket door? In case you hadn't already noticed, this bathroom is small tiny. Throw a swinging door into the mix and suddenly you're doing the twist every time you have to pee.
He spent the night. The next day, when I got home, I was sent over the moon and back again, this time in the living room/kitchen.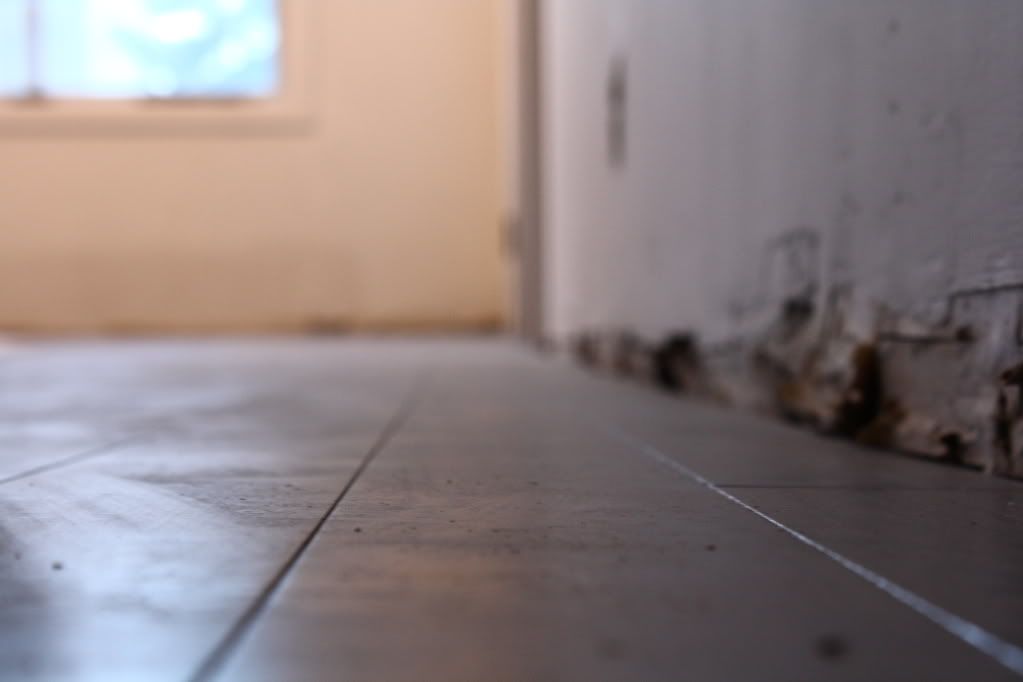 The bamboo is in! (No, the baseboards are not…) And it's beautiful, dark, rich, and oh, so very dusty.
Last weekend, my Father-In-Law told me he'd had a lot of fun with our little project. I'm glad he enjoyed helping us out, but I think we benefited far more from his presence than he did from being here. Where would we be without his help? Probably still somewhere back here:
I know it's Mothers' Day this weekend, but just for a moment, I'd like to appreciate the other half. Thanks G! I think you deserve a bit of a break now.