It might not be finished yet, but I don't care: every time I passed the bathroom during our my crappy weekend, I had to stop just for a moment and stare. I can do nothing but marvel at the beauty of this.
Remember how I was a little nervous in our tile choice? How I wasn't quite comfortable in making the whole decision since tile is kind of permanent? And how I wasn't quite sure what actually looks good in a tile because, for the most part, it's not the first thing I have noticed about a bathroom in the past?
Yeah, all my doubt has been completely and utterly wiped out by this shower tile surround. Isn't it beautiful?
In case you aren't convinced, a close-up of our beautiful mosaic tile might help give you the full effect.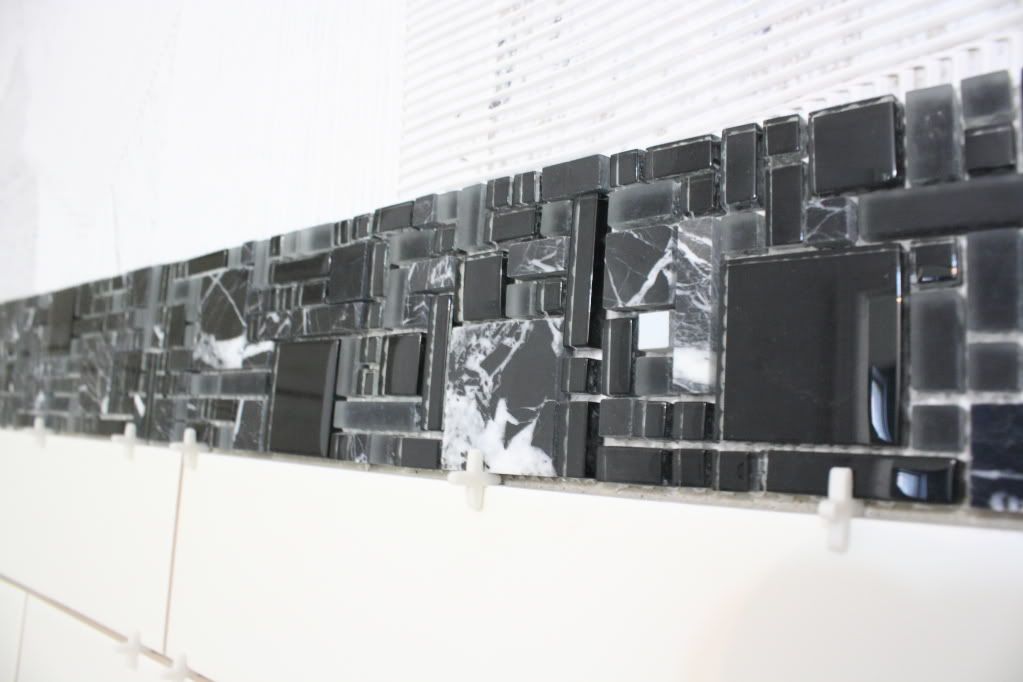 I'm still patting myself on the back, just a little, at our tile choice. It doesn't just work, it pops. It's perfect. And now, I can't wait to take a bath.