Our 4th weekend in the house led to one of the most exciting bit of progress yet: walls!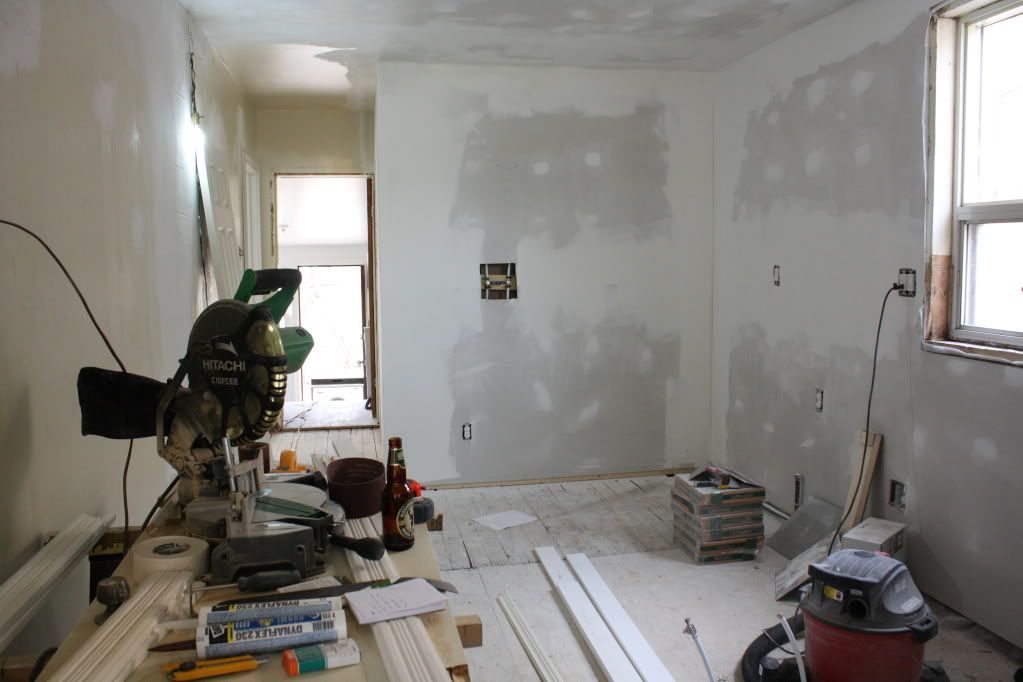 We're mudding and sanding, so everything is especially dusty now. And, we're noticing it even more now that we have fully moved in. We're settling in the basement for now, but we don't get to escape the dust. It gets everywhere.
The list is getting smaller and the end seems to be getting surprisingly closer. I mean, after this, what do we have? Painting, flooring, toilet and vanity, kitchen cabinets, backsplash, countertops, appliances. I didn't say the list was short. But it's a lot shorter than when we started the project.
Painting and flooring this weekend!