In the process of this move, I've been thinking a lot about community, what it means, and how we fit into it all. We've moved into a ridiculously friendly neighbourhood, a neighbourhood in which people recognize each other as they walk down the street, a neighbourhood that greets newcomers, and looks out for each other and their dogs. (Well, mostly.)
But, it's not the only community of which we're a part. And it's not the most important, or the one for which I am the most grateful.
In January, we (loosely speaking) made the final decision on a church home. Since then, we've been slowly drawn in to the embrace of a very different kind of community than the one we have moved into. We've met new people, learned some new names, and began to share our lives with them and they with us.
A few weeks ago, as we left a dinner with a couple from the church and a group of chatty youth, the host presented us with an extra lasagna, carefully wrapped up and waiting for the oven. When we got our new stove, it was one of the first things we baked up in excited anticipation. It's the perfect thing. An easy dinner when I'm tired after packing and unpacking. An easy lunch for days when I have no time to brown bag anything. (Oh, right. That's every day.)
With each bite, I am grateful.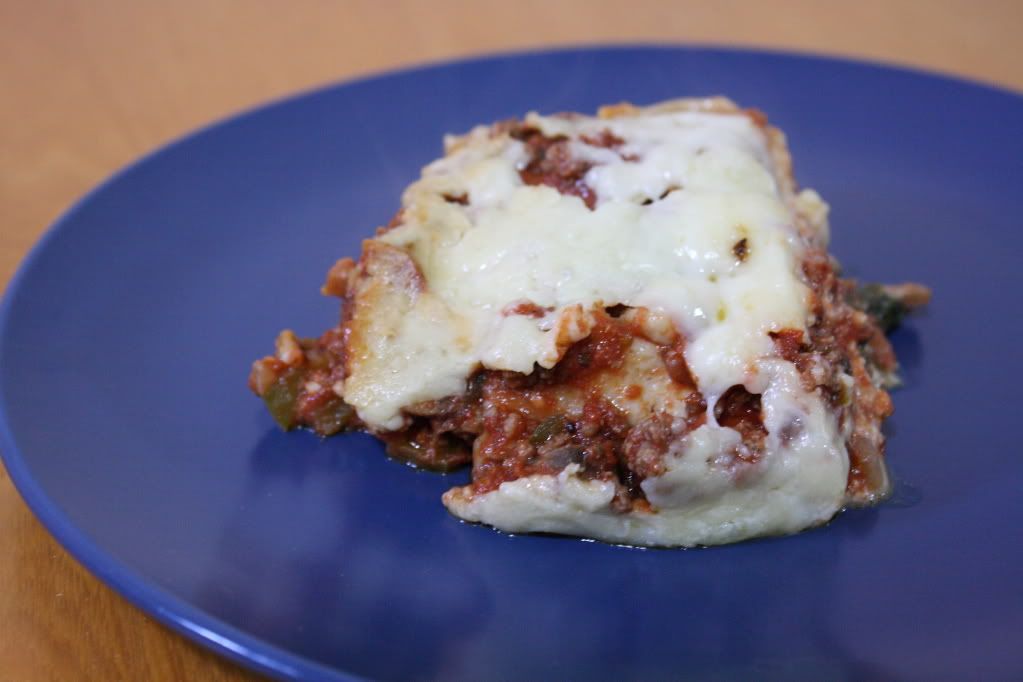 The more community I experience from all places — our neighbourhood, our church, even at work — the more I appreciate it and the more I understand how important it is. One day, I'd like to be able to extend the same thoughtfulness to someone else. Could we do this without them? Probably.
But why bother?